Why Should You Study Animation at De Anza?
We give you a strong foundation to succeed in the field of animation, regardless of the technique or career path you choose!
When you study animation at De Anza, you will
Build fundamental skills in storytelling, digital art, and traditional life drawing
Learn and practice the principles of animation using 2D, 3D and stop-motion techniques
Explore and be inspired by outstanding animation from the past and present
Apply what you've learned: Create an entire animated project, from concept to completion!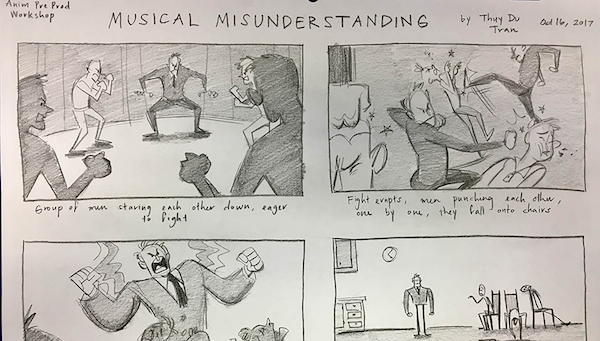 Beat board by Thuy Du Tran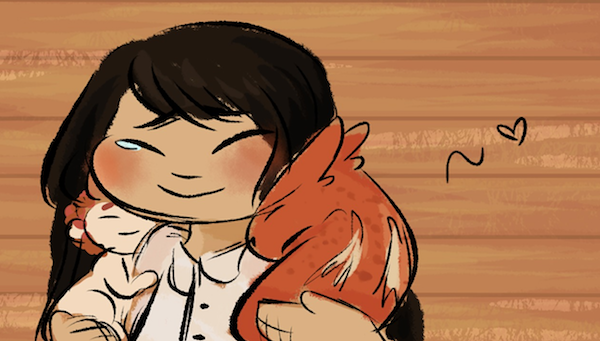 Storyboard panel by Michelle Truong
See more of our students' work!
---
Website banner credits: Grace Hu, David Mostoufi, Michelle Truong, Mikumi Aono, Nick Ybarra, Thuy Du Tran, Jasmine Reyes, Victoriia Vavilova, Shalan Ertis.
Copy, website banner image, GIFs and reels compiled by Casey Cosgrove.