Introducing MyPath –
An Online Guide for New Students
Students have a new online guide to help them find their way at De Anza College: It's called MyPath and it's available for new students who apply starting this week.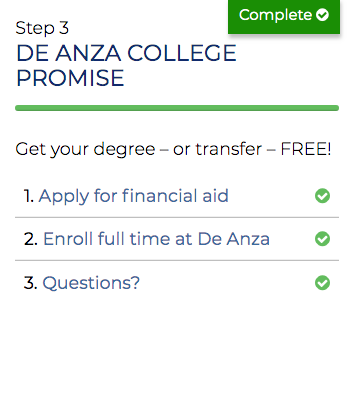 The new guide breaks down important steps or tasks for new students – from applying for financial aid to creating an ed plan or getting a parking permit. These are presented on a series of online "cards," each with links to specific pages of the college website where students can find more information or assistance.
Students may see different cards, based on the information they provide in their online application for admission. MyPath is part of an online platform developed by the California Community College Chancellor's Office, in connection with the OpenCCC Apply system. The information that De Anza students see on MyPath is compiled and maintained by Student Services offices and the Office of Communications at De Anza.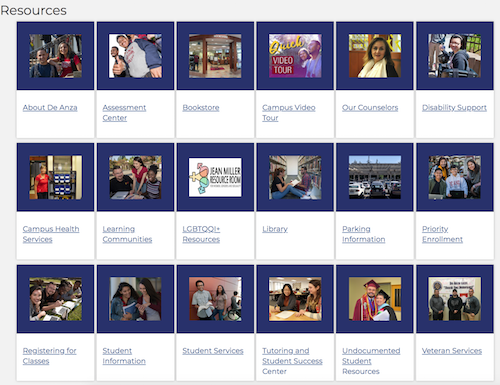 Starting Monday, Aug. 10, each student who applies for admission to De Anza will learn about the new guide in the confirmation email they receive from the college, which also provides their CWID and instructions on how to register for classes. The email will explain how to connect with MyPath by logging in to MyPortal first, to be sure that students see information that is relevant to them.
The cards in MyPath are presented as a series of tasks to complete, but they are completely optional and students can review them at their own pace. Students can skip ahead – or stop anytime and return later to where they left off.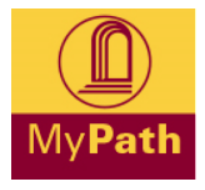 There's also a MyPath tile in the Apps section of MyPortal, so it's easy for students to find their way back to the MyPath site for a quick review or reminder about the resources listed there.
For more information, visit deanza.edu/admissions/mypath.