Competing for $1 Million Aspen Prize
De Anza College has been selected by the Aspen Institute to enter a $1 million prize competition for high achievement and performance by community colleges nationwide.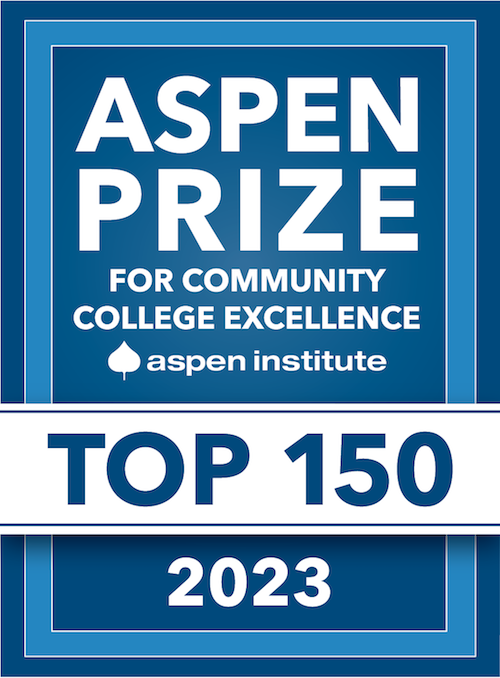 Colleges must be invited to compete for the biennial Aspen Prize for Community College Excellence. The 150 colleges that are eligible to compete – out of more than 1,000 community colleges nationwide – were invited because of high and improving levels of student success, as well as equitable outcomes for Black and Hispanic students and those from lower-income backgrounds.
"We are excited about this opportunity to compete with the nation's best community colleges, and to earn recognition for our commitment to equity and student success," said Lloyd A. Holmes, president of De Anza College.
"To be chosen as eligible for this prize is itself a high honor," added Holmes, who recently completed a one-year fellowship in the Aspen Institute's Rising Presidents program.
The Aspen Prize was created to spotlight exemplary community colleges and draw attention to effective student success and equity strategies. The nonprofit Aspen Institute has focused intensively on community colleges because they are – in the words of First Lady Jill Biden, speaking at the 2021 Aspen Prize ceremony – "a powerful engine of prosperity."
The Aspen Prize honors colleges with outstanding achievement in five critical areas
Teaching and learning
Certificate and degree completion
Transfer and bachelor's attainment
Workforce success
Equity for students of color and students from low-income backgrounds
"In an era of persistent inequity and workforce talent gaps, our nation's best community colleges are stepping up to deliver more degrees to increasingly diverse students so they are prepared for the good jobs waiting to be filled," said Josh Wyner, executive director of the Aspen Institute College Excellence Program.
"Leaders of exceptional community colleges understand that achieving excellence requires expanding college access and increasing degree completion, but it doesn't stop there," he added. "They are committed to ensuring that all students – including students of color and those from low-income backgrounds – graduate with the skills needed to secure a job with family-sustaining wages or successfully transfer to and graduate from a university."
To be eligible for the competition, colleges must show strong and improving student outcomes in key areas such as retention, completion, transfer and equity. Eligible colleges are then invited to submit data and narrative applications as part of an intensive review process that will culminate with the selection of ten finalists and then a prize winner in spring 2023.
(Posted on Nov. 2, 2021)