New Partner for De Anza Bookstore
The transition to a new Bookstore operation is moving forward, with plans for a new online store and textbook adoption procedures that will take effect for winter quarter.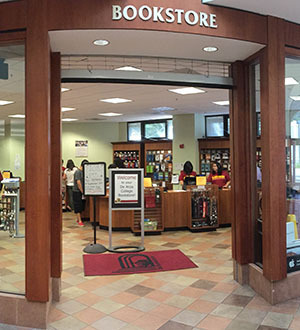 The college's new partner, Follett Higher Education Group, will begin operating the Bookstore online on Oct. 21, and plans to reopen the physical store in the RSS building when more students are back on campus.
This means that faculty members will use Follett's online textbook adoption tool – beginning on Oct. 21 – to order books for winter quarter classes. (Orders before Oct. 21, including any remaining orders for fall quarter, should be submitted through the process used in previous quarters.)
A workshop on how to use the Follett adoption tool will be offered during the District Opening Day activities on Thursday, Sept. 16, from 2:20-3:20 p.m. Employees should check their inbox for a separate email from Chancellor Miner's office about the workshop schedule for that day.
You can learn more about the new Bookstore operator and find answers to frequently asked questions at deanza.edu/bookstore/transition-faqs.
The new partnership is aligned with De Anza's continued drive to lower the cost of textbooks and course materials for our students – including the college's longstanding efforts to promote Open Educational Resources and other free or low-cost digital, rental and used course material options.
Follett, which operates more than 1,100 college and university bookstores across the United States and Canada – including more than 100 in California – brings the advantages of extensive supply chain, economies of scale and new technology. The company offers the nation's largest textbook rental program, an extensive selection of used, digital, new and OER materials, and a price-matching program.
Current Bookstore employees are moving to other positions at the college. The Bookstore website will continue to be updated with more information as the transition proceeds.
(Posted on Aug. 31, 2021)