President Holmes Joins West Valley Community Services Board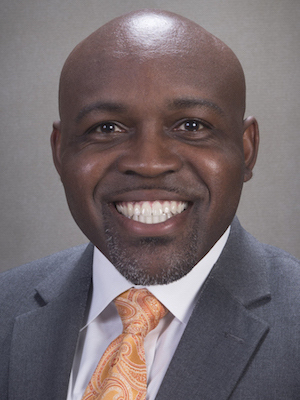 De Anza College President Lloyd Holmes has joined the board of directors for West Valley Community Services, a leading nonprofit organization that operates programs to assist low-income residents of Cupertino, San José, Los Gatos, Monte Sereno, Saratoga and nearby unincorporated areas.
West Valley is a key supporter of De Anza's Food Pantry program, including operating the Mobile Food Pantry that visits campus twice a month. The organization also provides low-income housing and a range of other support services for the homeless, along with emergency financial assistance, transportation for seniors and the Gift of Hope holiday program for needy families.
"Lloyd brings a wealth of governance and leadership experience, and a deep commitment to addressing food and housing insecurity," said Josh Selo, the agency's executive director. "His appointment to the WVCS board will build on the strong partnership between West Valley Community Services and De Anza College, and our collaborative work addressing hunger and homelessness in our community."
"I'm thrilled to have this opportunity to work closely with an organization that has made such an impact on the lives of De Anza students, and numerous other individuals and families in the area," said Holmes. "We know that basic needs resources are critical to our students – and we're proud to be able to provide those resources thanks in large part to our collaboration with West Valley Community Services. WVCS is core to our community, and it is truly an honor to join the board."
Founded in 1973, the organization is led by a board of community leaders and residents of the West Valley region. The board voted unanimously this week to approve Holmes' nomination for a three-year term, beginning immediately. He will also serve on the board's Inclusion, Diversity, Equity and Access (IDEA) Committee.
(Posted on Oct. 21, 2021)