Meeting Students Where They Are
College Awarded $2.25 Million to Serve Diverse Student Body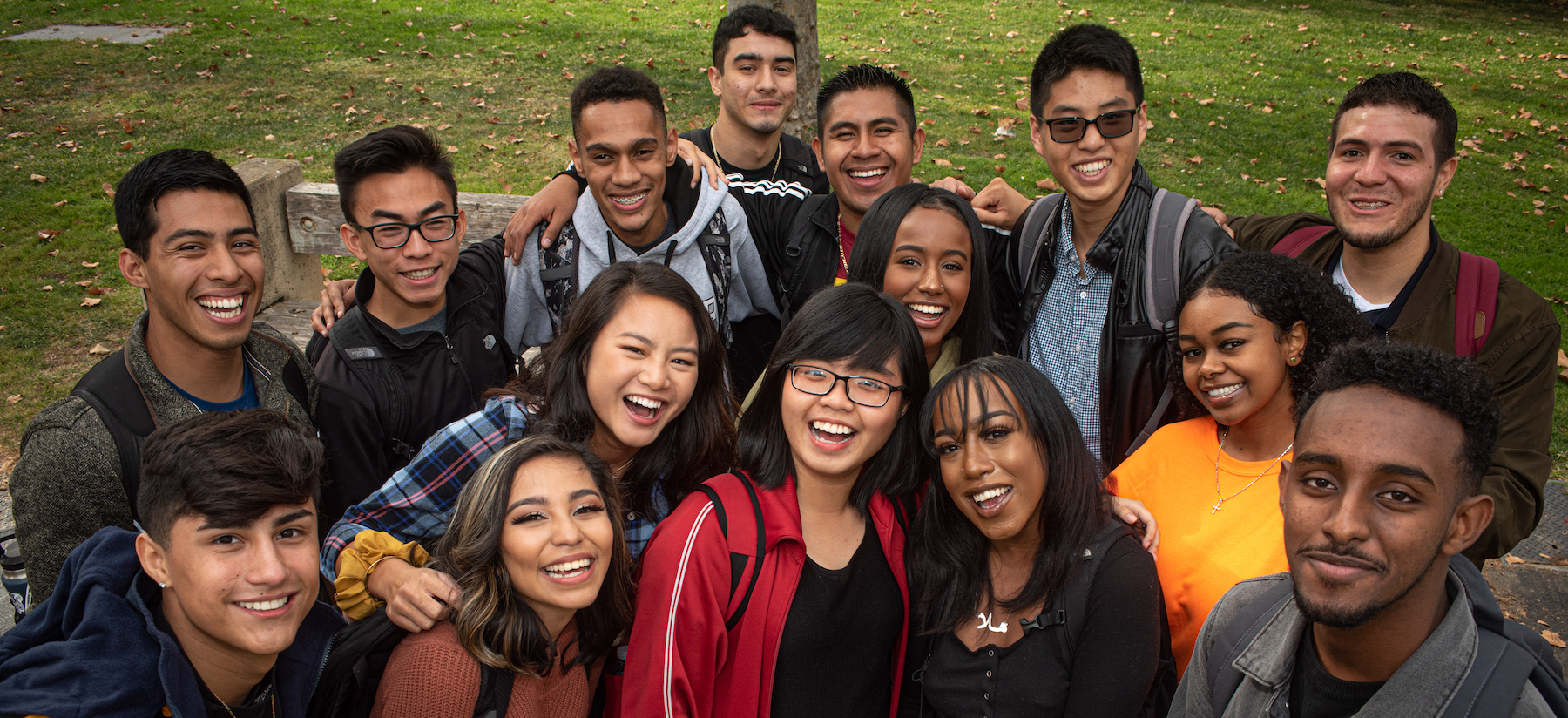 De Anza has won a $2.25 million federal grant to better serve its diverse student population over the next five years, by coordinating delivery of many student services through the new Guided Pathways Villages, expanding the current Learning Communities and creating a new Ethnic and Pride Inclusion Center for historically underserved students, including LGBTQ+ students.
The grant will also be used to increase faculty development opportunities and to build more bridges from high school to college, and from college to the workforce, by expanding the Summer Bridge program as well as student internship opportunities.
Presentation to Chancellor's Advisory Council
A presentation on the new SIP Grant was given to the Foothill-De Anza district
Chancellor's Advisory Council
by
Lydia Hearn
, interim associate vice president of Instruction at De Anza, on Oct. 22, 2021.
The U.S. Department of Education awarded the funds under the Title III "Strengthening Institutions Program," after the college submitted an application titled "Meeting Students Where They Are: Culturally Responsive Cohort-Based Models to Improve Student Outcomes."
"I'm thrilled about this grant because it both affirms the wonderful work we are doing on campus with Learning Communities, Guided Pathways, and other forms of student support – while also recognizing that we need financial support to expand and scale up our effective practices," said Lydia Hearn, interim associate vice president of Instruction, who helped develop the grant application.
"The goal is for minority and gender diverse students to feel welcome and recognized at the college and within course materials and curriculum – ultimately leading to increased success, retention and completion," according to the grant application, which was prepared by Mallory Newell, supervisor of Institutional Research and Planning, along with Hearn and others on the project steering committee.
The proposal, developed over the last year, was developed to address continuing inequities and barriers faced by students from historically underserved population groups – as determined by race, ethnicity, income or sexual orientation – including obstacles that have kept those students from feeling a sense of belonging or connectedness to the college as a community.
De Anza's existing Learning Communities have a proven track record for overcoming many of those hurdles, and for raising student success rates in Math and English. But the current cohort programs serve about 4% of De Anza students.
The new effort will attempt to build on the Learning Communities' success by creating several new specialized Learning Communities – focused on LGBTQ+ Literature and Psychology, Women in STEM, Women in Science and Math, and Men of Color in STEM – and preparing more faculty members to teach in these communities by providing training in interdisciplinary teaching methods, culturally responsive teaching and ethnic and gender inclusivity.
It will also bring a similar approach to De Anza's new Villages, which will serve all students at De Anza by offering them a chance to join one of six communities based on their academic major. The project calls for coordinating the delivery of many services through the Villages and a new Ethnic and Pride Inclusion Center (EPIC).
The center itself will be a hub for many students to find new and existing services such as counseling and the Food Pantry, as well as mental health counseling, immigrant and legal services, career internships and LGBTQ+ resources.
Grant funding will help pay for an EPIC director, Villages co-coordinator, EPIC counselor, internship developer and peer mentors to help provide student services through these Villages and center.
Additional members of the project steering committee included Veronica Acevedo Avila, English instructor and co-coordinator of the LEAD Learning Community; Alicia Cortez, dean of Equity and Engagement; Deepa Yuvaraj, program coordinator in Academic Services; and Lorrie Ranck, former associate vice president of Instruction.
Check Back for More Updates
Be sure to check this webpage for
announcements and updates
related to this project.