What is Summer Bridge?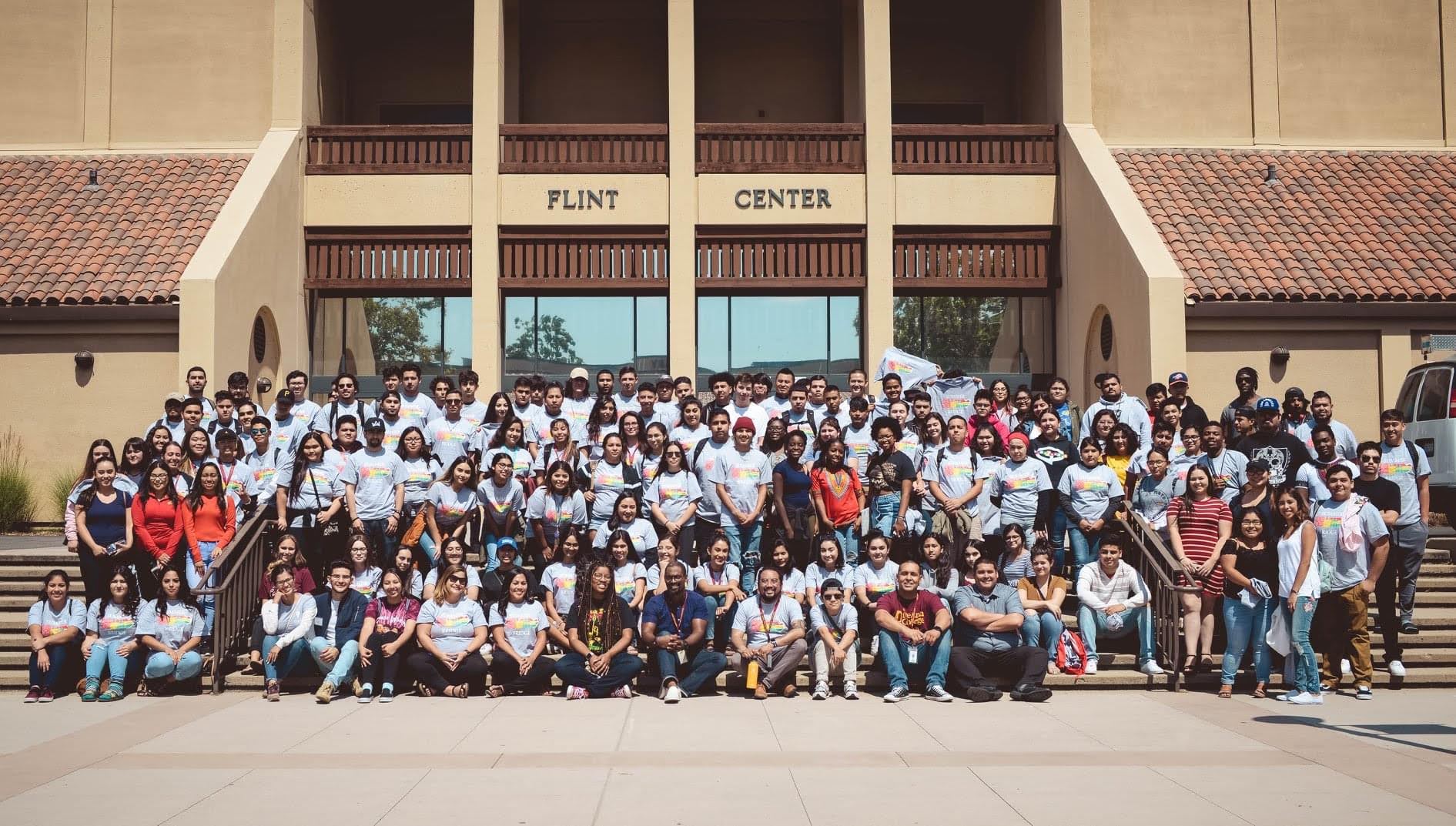 Summer Bridge serves a diverse community of first generation college students for an engaging and intensive four-day academic program.
Students who participate will be introduced to the structure and challenges of a socially conscious vibrant campus, provided with opportunities to foster meaningful academic and social connections, and empowerment to take personal responsibilities of their academic journey within a multicultural community.
Summer Bridge participants will meet peer mentors and tutors assigned to the cohort programs to ensure successful transition to De Anza College.
Participants must be members of one of the following programs
First-Year Experience
IMPACT AAPI
Puente Project
Umoja
Who is Eligible?
You are eligible for the Summer Bridge Program if you meet the following requirements
You're a high school graduate or you are at least 18 years old
You are a first-generation college student
It's your first time attending college
You are enrolled in one of these programs: First-Year Experience, Puente Project, and Umoja
More Details
The Summer Bridge Program will take place at De Anza College in late August.
Why participate in Summer Bridge?
Increase your awareness of how to access college resources and find a community before school starts.
Get started on your comprehensive student educational plan
Learn how to maintain your priority enrollment and navigate the registration process
Meet great peer mentors, tutors and inspiring community speakers!
Receive Counseling and Financial Aid Assistance
Academic and personal skills evaluation - learn what you need to succeed in college
Get early enrollment in First Year Experience (FYE), Puente Project, and Umoja program courses for the upcoming academic year
How to Join
If you are interested in joining the Summer Bridge program, please complete the following steps:
Make sure the Assessment Office has your high school transcript, in order to determine your English placement.
Select the program you're interested in, and contact the program coordinator for more information.
Because space is limited, applicants are encouraged to complete our interest form as early as possible.