Objectives and Outcomes: How Are They Related and How Are They Different?


Student Learning Outcome Statements and Course Objectives are both required components of the Course Outline of Record, the official curriculum document that sits at the heart of all of our course offerings. These requirements are a result of state law, and have been a feature of the COR for many years now.

It is natural to wonder, however, what the difference between an 'Outcome' and an 'Objective' might be. After all, they both serve to indicate something about student learning in the courses that we offer.
Several of our own current CORs suggest widespread confusion about the distinction, and in many instances the SLOs and Course Objectives are identical. But they shouldn't be. Outcomes and objectives both play key roles in designing our curriculum, and of conveying the purpose of each of our courses to the public. They're closely connected, but conceptually distinct!


READ MORE
Save the date!

2018 Convocation
Friday, March 2, 2018
Nurturing with Student Learning Outcomes
Looking through the lens of our ICC:
Civic capacity for global, cultural, social and environmental justice
Annual Program Review Update is upon us.
1) Questions will be exactly the same as for 2016-17. Refer to Program Review Page for all forms.

2) You will need to just update what is on Improve (formerly know as TracDat) and output as a pdf to share with department members and your Dean.

3) It is imperative that each and every faculty member has input into their department's Annual Program Review Update. It is anticipated that the afternoon of the 2018 Convocation provides such time and place.

4) It cannot be too strongly emphasized that any resource that you may want from Spring 2018 to Spring 2019 MUST be requested in the APRU.

Workshops for Department Chairs and others working on Program Review for 2017-18 will be held on
Thursday, January 25th from 3:30 - 4:20 in ATC 205

Wednesday January 31st from 1:30 - 2:20 in AT 205.
Please RSVP for these workshops!
Remember your News Year's Resolution! Learn how to link data collection for an assessment directly to an assignment -><-
---
Meet with Mary during her SLO Office Hours in Admin 117
->Every Wednesday : 4:00 - 5:00 pm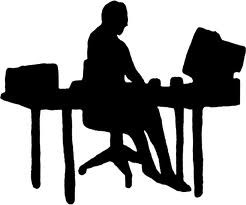 ->Every Thursday : 10:00 - 11:00 am