Award-Winning Program
De Anza's Environmental Studies Department has been recognized by the state Chancellor's "Workforce Stars" initiative for strong performance in a key area:
Environmental technology students increased their earnings by 120%
Careers in Environmental Resource Management and Pollution Prevention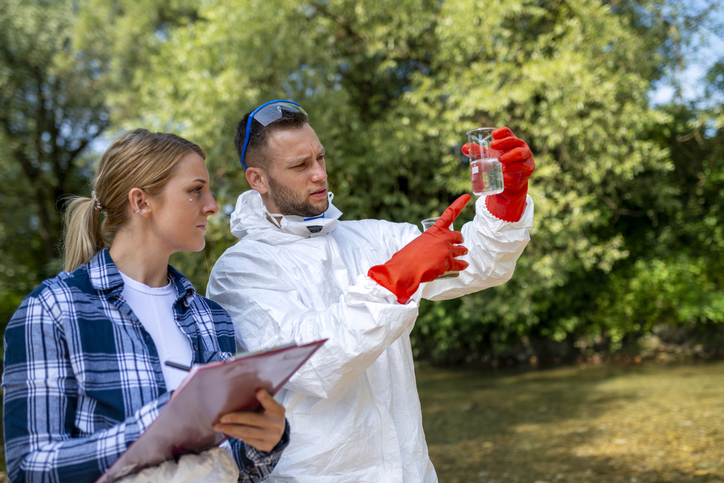 Professionals in the field of environmental resource management work to ensure the sustainable use and protection of our fundamental environmental resources – such as air, water, land and food. Pollution prevention experts work on a variety of issues – ranging from air pollution and climate change to water contamination, habitat restoration, trash recycling and treatment of hazardous waste.
Training in these fields can lead to jobs in a wide range of positions and settings, including government agencies that regulate and protect health and natural resources, as well as for nonprofits and public interest groups. They may also work for corporate employers, as more businesses are focused on operating in a sustainable manner, or for consulting firms that support such efforts.
Employment Outlook: 2016-2026
The number of jobs for environmental protection specialists is expected to grow by 11.8%
Jobs for environmental technicians are expected to increase 12.8%
Jobs for environmental engineering technicians is expected to grow by 15.4%
These ten-year projections are calculated by California's Employment Development Department, which collects data about the state's workforce and economic trends.
Environmental Resource Management and Pollution Prevention at De Anza
The Environmental Studies Department offers two certificates and an associate degree in Environmental Resource Management and Pollution Prevention. The training received is multidisciplinary – covering areas of law and regulation, public health, economics, science and technology – and includes coursework covering practical management skills and tools that employers want.
Courses are designed for students of all levels, including those just beginning their studies as well as professionals who are looking to improve their knowledge and career opportunities. Many classes are taught at De Anza's award-winning Kirsch Center for Environmental Studies. In addition, a number of courses are offered online.
Students earning an associate degree can also apply for transfer to universities offering bachelor's and advanced degrees in Environmental Studies or Environmental Science.
In addition to this program, the Environmental Studies Department offers degrees and certificates in
Environmental Studies
---
In addition to the programs listed above, you may be able to apply courses in this department toward General Education requirements.
Want to Know More?