Measure G at De Anza
---
De Anza College appreciates the generous support of our community members and voters. Measure G will provide the modern facilities and infrastructure that are essential for delivering instructional services and support to enable our students to succeed – today and in the future!
Collegewide Open Meeting
Vice President of Administrative Services
Pam Grey
and Director of College Operations
Jennifer Mahato
will present information on the
Measure G bond program,
including planning for the new
Services for Students
and
Event Center
buildings. (Please check back for information about
community meetings.
)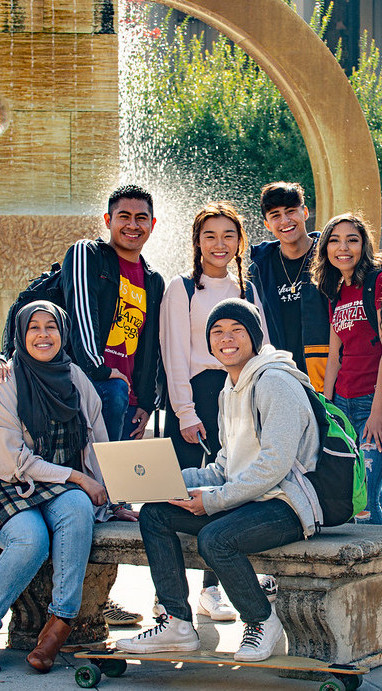 Ballot Measure G, approved by Foothill-De Anza district voters in 2020, authorized bonds to raise up to $898 million to upgrade and repair facilities, classrooms and labs, and to acquire and construct facilities, equipment and sites for both De Anza and Foothill College.
At De Anza, the bond proceeds will fund the construction of a new Services for Students Building and a new Event Center on the north side of campus, among other improvements.
The Services for Students building will help consolidate and centralize important services and programs.
The Event Center will directly serve instructional and student service needs, as approved by the district Board of Trustees, and will also, to the extent possible, help meet community needs for a cultural venue and civic meeting space.
Bond-funded work will also include changes to the main campus entrance at Mary Avenue and Stevens Creek Boulevard, construction of new infrastructure to serve the new buildings and temporary relocation of instructional and studio space for the Creative Arts Division.
Other projects include converting an existing athletic field to a competition facility for the Beach Volleyball athletics team, renovating the Student Health Services office and improvements to the pool and physical education facilities.
---
For More Information
The following provide more information about Measure G planning and projects