De Anza College won first-place awards for its redesigned website, campus video tour and a related social media campaign, in a statewide competition sponsored by communications professionals at California's community colleges.
The awards recognized work by the Office of Communications at De Anza, which also won second-place honors for the design of this year's college catalog and for an animated invitation to former President Brian Murphy's retirement celebration last spring.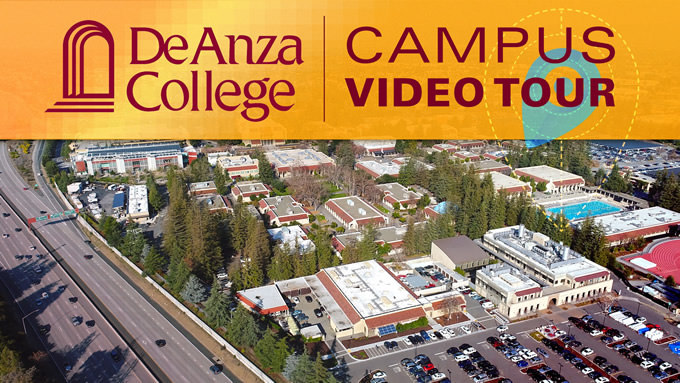 Judges praised the website and video tour – especially its striking aerial views of the campus – during the annual awards event held by the California Community Colleges Public Relations Organization (CCPRO) in San Diego.
De Anza's website was revamped last year with a new design and reorganized content that offers improved accessibility and navigation, so students, employees and the public can easily find information about the college. The effort was led by web team members Alex Harrell, Larry Ching and Brandon Bailey.
The video tour, which highlights key buildings and special places on campus, was designed to serve as both a visual guide to the college and an outreach tool for prospective students. The tour was produced by the multimedia team of Steven Nguyen and Edwin Carungay.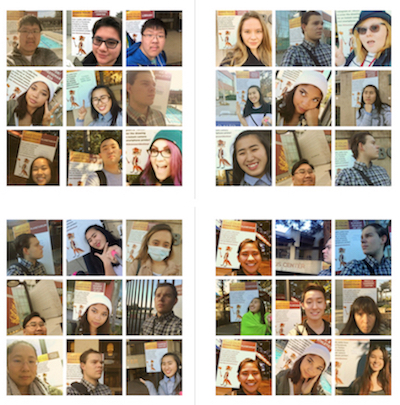 To promote the video tour, the office planned and carried out an extensive social media campaign, posting segments of the tour and related Campus Spotlight videos, in which students talk about their favorite places on campus.
The campaign included a contest that encouraged students to post their own selfies from different locations on the tour. The campaign was a collaborative effort by Communications Associate Iman Seale and all of the communications staff.
The award-winning designs for the catalog and the retirement invitation were created by Lori Susi, web and print communications design coordinator.
The Office of Communications, led by Associate Vice President Marisa Spatafore, has also produced shorter versions of the video tour for use at outreach events and in other college marketing efforts.