Online Learning Support for Students
Just in time for the new quarter, De Anza College has launched additional resources to assist students with the shift to online learning.
A new video provides helpful tips and resources for students who are new to taking online classes.
A new Quick Help button, posted prominently on key pages of the college website, provides a list of FAQs and an email form that students can use to ask questions.
Tech support for Canvas, Zoom, MyPortal and other learning tools is now available from the Library West Computer Lab's expert technicians.
These resources are in addition to the ongoing work by the Online Education Center, Office of Professional Development and others to support students, faculty members and classified professionals. More than 600 faculty and staff members have participated in online trainings this spring.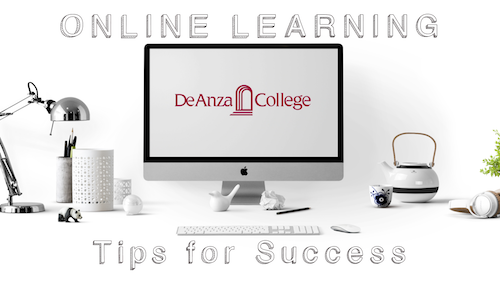 The new two-minute video provides useful advice to help students organize their work, plan their time and make the most of their online classes this spring. It was developed by the Office of Communications in consultation with the Online Education Center.
The video is posted on the Online Spring webpage at deanza.edu/online-spring and on the Online Ed Center's Student Resource Hub, as well as on De Anza's YouTube channel. It's also being promoted on college social media accounts.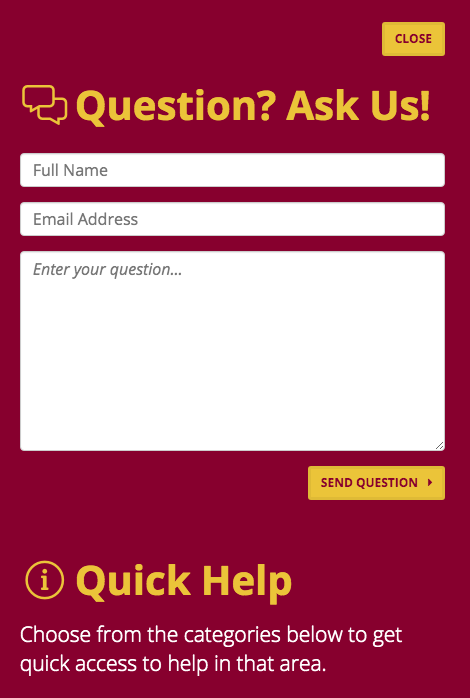 The new Quick Help button makes it easy for students to find answers to frequently asked questions about adding classes, buying books, studying at home and accessing a variety of student services. They can also submit their own question by email.
The Office of Communications has responded to more than 200 questions so far, since the button was added to the website Monday morning. The feature will be transitioning to a chatbot format in coming weeks.
The Library, meanwhile, has added a form on the Library West Computer Lab webpage that students can use to request tech support for online learning tools – through live chat during designated hours or email outside those times. This is in addition to the online reference help that the Library is providing through the "Chat With a Librarian" button on the Library homepage.
Remember to check the Online Spring webpage for updates about online learning resources, student services and additional support.
(Posted on April 15, 2020)