Silicon Valley Reads 2023
De Anza Hosting Kickoff Event and Euphrat Exhibit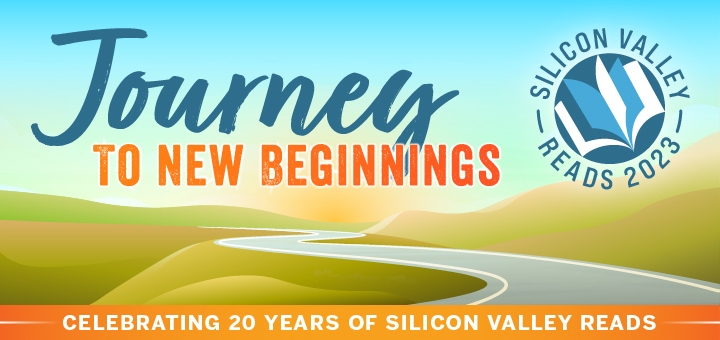 De Anza College will host the Jan. 26 kickoff for the 2023 Silicon Valley Reads campaign, with an on-campus event featuring three authors whose work aligns with the theme of "Journey to New Beginnings."
For the community reading campaign's 20th anniversary, organizers said they selected a theme to reflect the community's readiness to move forward after two years of the COVID-19 pandemic.
The 7 p.m. kickoff event will be held in person at De Anza's Visual and Performing Arts Center (VPAC) and simultaneously livestreamed by the Commonwealth Club of Silicon Valley. Admission is free and advance registration is required. UPDATE All in-person seats are now taken, but you can still watch the event online.
Free Parking in Lot A
Enter the campus from
Stevens Creek Boulevard
at the
Mary Avenue
entrance, then turn left on
Campus Drive
and follow the signs to free parking in
Lot A.
Those attending in person can also view a related exhibition in the adjoining Euphrat Museum of Art, which will be open from 6-7 p.m. and after the program until 9 p.m. The exhibit, "Spaces of Belonging," features art and poetry by five local artists who have been instrumental in creating "spaces of belonging" and inspiring new beginnings.
During the kickoff event, Mercury News columnist Sal Pizarro will moderate a conversation with this year's featured authors.
---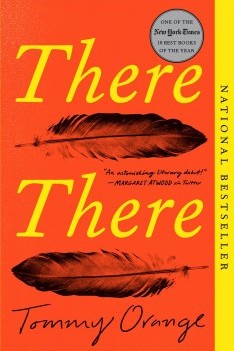 Tommy Orange's award-winning novel "There There" follows a dozen characters from Native American communities, exploring their interconnected experiences and heritage as they travel to the Big Oakland Powwow.
---
---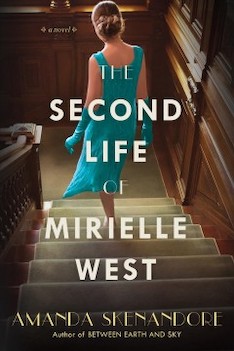 Amanda Skenandore based "The Second Life of Mirielle West" on the true story of the only leper colony in the continental United States, where thousands of people were forcibly quarantined for most of the 20th century.
---
---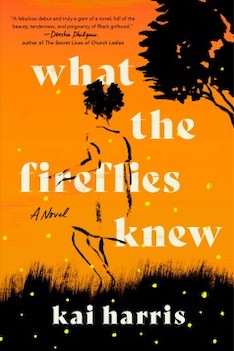 Kai Harris wrote the coming-of-age novel, "What the Fireflies Know," about 11-year-old Kenyatta Bernice and her sister, Nia, who are sent to live with their estranged grandfather after their father dies of a drug overdose.
---
"These three novels each feature unique journeys that act as mirrors or windows for our diverse community," said Jill Bourne, library director for the city of San José, who is a co-chair of Silicon Valley Reads.
The Silicon Valley Reads campaign includes dozens of free events to be held at locations across the region, from January through April. Everyone in the De Anza College community is invited to
Read one or all of the featured books
Attend events — there's something for everyone
Engage with others in discussion and share perspectives
"Silicon Valley Reads has enjoyed a dynamic journey since its inception in 2003,'' added Jennifer Weeks, librarian for the Santa Clara County Library District. She is also a co-chair, along with Mary Ann Dewan, superintendent of schools for Santa Clara County, and Michelle Ornat, deputy library director for the city of San José.
"We started as a one book, one community program in 2003 and over the years have broadened our scope to become more inclusive and reflective of the many communities that make up Silicon Valley," Weeks said.
(Posted on Nov. 30, 2022)