Kicking Off Winter Quarter
We're excited to kick off the winter quarter with the following news and events:
Honoring Martin Luther King Jr.
The Black Faculty, Staff and Administrators Network (BFSA) invites the De Anza College community to a special event this Thursday, Jan. 12, honoring the legacy of Martin Luther King Jr. and featuring retired Judge LaDoris Hazzard Cordell as guest speaker.
Thursday, Jan. 12: Noon to 1:30 p.m.
Campus Center Conference Rooms A&B
Judge Cordell was the first Black judge of the Santa Clara County Superior Court and the first Black woman to serve as a Superior Court judge in Northern California. Since graduating from Stanford Law School in 1974, she has devoted her career in the law to promoting greater access and equal justice for people of color and low-income individuals. She is also an author, artist, vocalist and pianist.
For more information about this event, please visit the BFSA website or contact Melinda Hughes at hughesmelinda@deanza.edu.
Funding for Community Leadership Training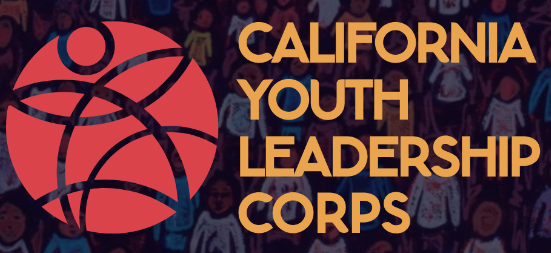 U.S. Rep. Ro Khanna, D-Santa Clara, has secured federal funding for the California Youth Leadership Corps program at De Anza, which helps prepare future community leaders by providing paid internships, academic instruction and additional support for students from historically marginalized communities.
De Anza's Vasconcellos Institute for Democracy in Action (VIDA) will receive $351,000 to help operate the program, through a community project grant in the latest federal funding package signed by President Biden.
Students in the program are placed in paid internships at a variety of nonprofit and public service organizations in Silicon Valley, where they can develop leadership and community organizing skills.
At the same time, they must take six units of academic coursework each quarter, which count toward a certificate in Leadership and Social Change. A program coordinator and student mentors provide additional training and support, including academic assistance, career advising and other services. When they finish the year-long program, students can also opt to continue working toward a degree in Social Justice Studies or another field.
Excellence Award Winners Announced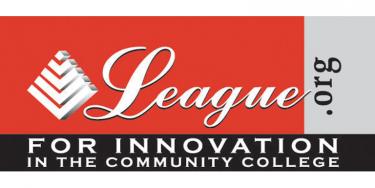 Three members of the De Anza community will be honored for outstanding service with Excellence Awards from the League for Innovation in the Community College. The awards will be presented at the League's annual Innovations conference in March. The recipients are
Dave Capitolo, instructor and department chair, Automotive Technology
Moaty Fayek, dean, Business, Computer Science and Applied Technologies
Claudia Guzman, program coordinator, Office of Professional Development
All three were selected by college senior staff in recognition of their overall service. Capitolo and Fayek were selected in particular for their work in developing De Anza's new bachelor's degree program in Automotive Technology Management.
Watch for profiles of the three award recipients, coming soon.
New Veterans' Mural Completed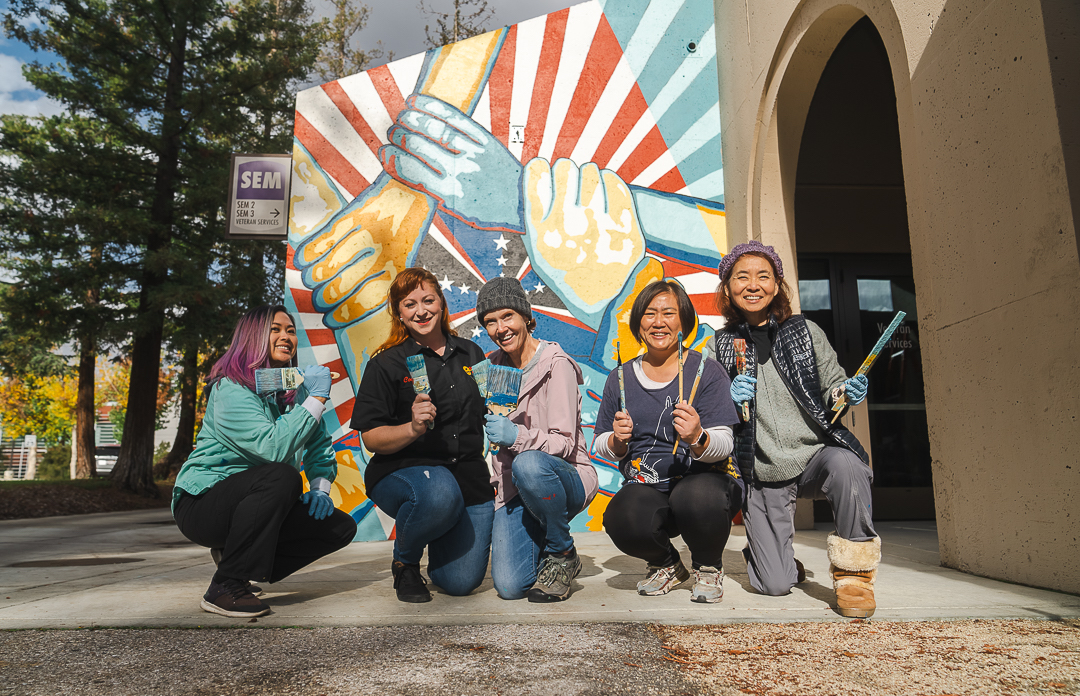 A new mural honoring De Anza's student veterans has been completed by a group of Visual Arts and Design students and instructor Julie Hughes, who developed the design in consultation with student veterans and members of the Rotary Club of Cupertino. The club contributed $4,000 toward the project, which was matched by funds from the Foothill-De Anza Foundation.
The mural, called "Stronger Together," can be seen outside the Veteran Services office in the Seminar Building. It celebrates the hundreds of military veterans, active-duty personnel, reservists and military dependents who attend De Anza, while helping to make the Veteran Services office a welcoming place for those students.
Hughes developed the design after gathering input and holding focus groups with veteran students, who said they wanted to represent the diversity of their backgrounds and celebrate their transition to civilian life.
Participating students included painters Yan Cao, Ann Lee-Yen, Dora Nguyen, Jean Samson, Hongli Wang and Selena Xu, along with student veteran Kathryn Cooke.
Watch for a special video about the mural, which will be released soon.
(Posted on Jan. 9, 2023)