Our Counselors
Our counselors provide personal, career and academic counseling for students who are military veterans, reservists or dependents enrolled with the Veteran Services program at De Anza. They will take your current abilities, interests and career goals into consideration as they assist you in setting academic goals and developing a path to achieve them.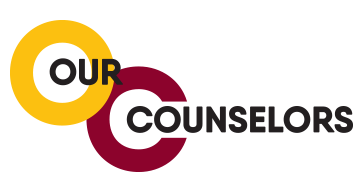 Our counselors can assist you with
Choosing classes to reach your academic goal, such as earning a degree or certificate or transferring to a university
Creating an educational plan
Finding resources on campus, such as tutoring or other academic assistance
Exploring career options
And more!
---
Languages spoken: English, Farsi, German and Russian
Hobbies: History, music and international travel
Favorite quote: "Too often we underestimate the power of a touch, a smile, a kind word, a listening ear, an honest compliment or the smallest act of caring, all of which have the potential to turn a life around." – Leo Buscaglia
---
Office Hours
Appointments: To make an appointment with a counselor, please call, email or stop by the Veteran Services office in SEM 3.
Drop-In Visits: You can also drop in without an appointment during Veteran Services' office hours. Please keep in mind that drop-in sessions will be on a first-come, first-served basis.
Students who aren't eligible to see a Veteran Services counselor can visit the general Counseling and Advising Center or a counselor within their division or program.