About CCP
15th Anniversary Fling!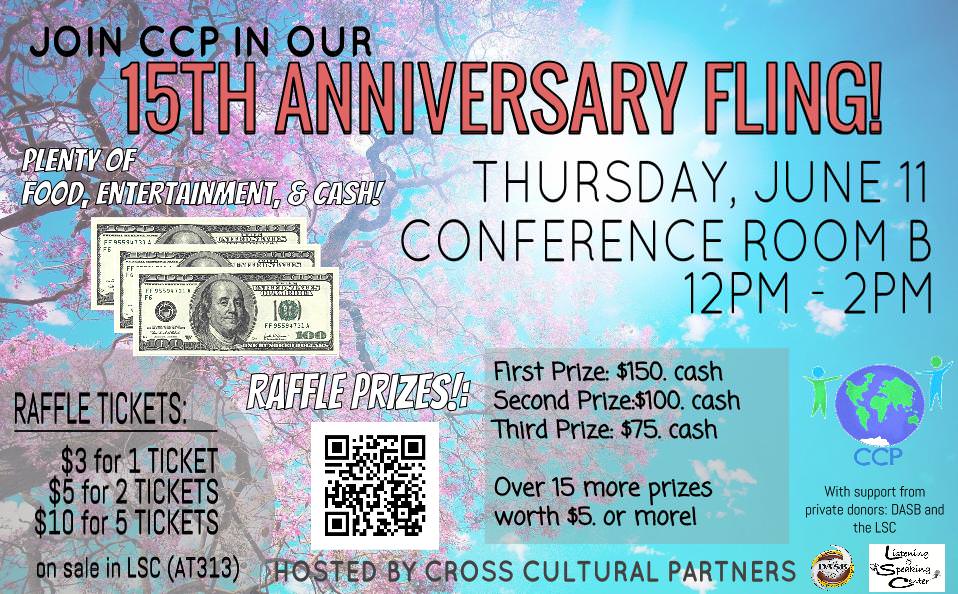 For 15 years, we have been matching ESL and non-ESL De Anza students to practice dialogue and enhance cultural diversity. Now, we would like to invite you to our fun celebration of Cross Cultural Partnerships Program's 15th Anniversary Fling!
There will be entertainment, a raffle, and a delicious lunch with cuisines across the world! The event will be held on Thursday, June 11th from 12PM- 2PM in Conference Room B (upper level of Hinson Campus Center).

OUR RAFFLE:
1st Place: $150 Cash!
2nd Place: $100 Cash!
3rd Place: $75 Cash!
There will be 15 or more prizes worth $5+!

RAFFLE TICKETS:
$3 for 1 Ticket
$5 for 2 Tickets
$10 for 5 Tickets
Buy your tickets from the Listening and Speaking Center in AT313 or look for a roving CCP Representative!

RAFFLE RULES
Drawing of Top Three Cash Prizes will take place around 1:15pm.
1. To win one of the top 3 cash prizes, the winner must be present.
2. Presence is not required to win minor prizes. Winners will be notified via email or phone.
3. Winners can only win one of the top 3 cash prizes.
4. CCP and LSC staff will manage the prizes until they are picked up.

We hope to see you there!
Facebook Event - Click Going!
The Cross Cultural Partner Program (CCP) is a non-profit, student-centered learning program for De Anza college students. CCP pairs students of different cultural backgrounds for one academic quarter to promote English conversations about cultural traditions, social customs and campus life.
Even before Cross Cultural Partners became an official program at De Anza College, several ESL instructors paired their students with students from other classes within the Language Arts division for English conversation and cross-cultural exchange.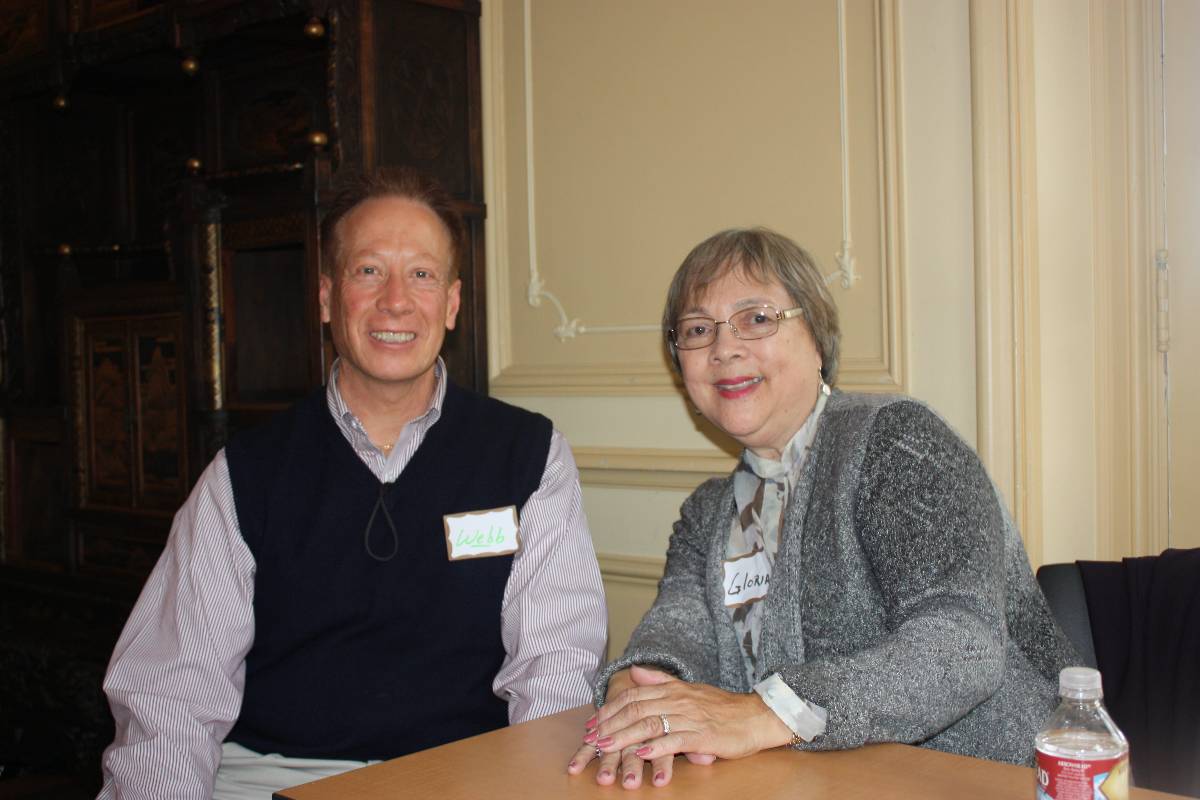 The results were positive. However, the instructors realized that a coordinated program with financial backing could reach more students. In the Spring of 2000, ESL instructors Megan Elsea, Gloria Heistein and Katie Dunlap developed the new CCP program, and Elsea wrote the first grant proposal to obtain funding from the DeAnza Student Body.
The Fall of 2000 marked the official start of CCP. Elsea, Dunlap and Heistein became the first CCP Coordinators, overseeing 80 students in the first quarter of the program. Since then, the program has grown to over 300 students a quarter. Christine Chai, Katie Dunlap, Webb Hamilton and Gloria Heistein have coordinated the program. Approximately 1000 students per academic year participate in CCP.