Trends in Emerging Technologies
March 9, 2019 <--> 10:00 am - 1:00 pm
Lecture Series Fall 2018 -
October 2018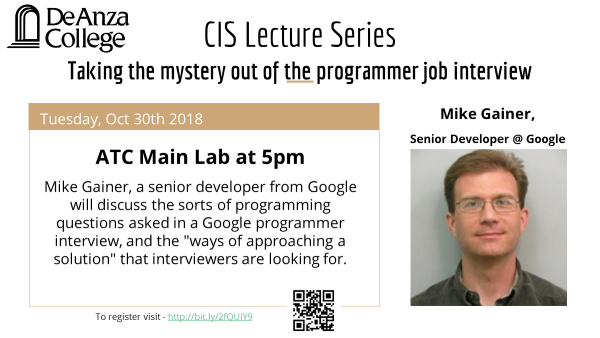 ---
November 2018
---
Clubs/Programs
De Anza CIS Volunteer Teaching Assistant Program
The De Anza CIS Volunteer TA Program is a program that is operated by volunteers that either come from Industry or are active students enrolled at De Anza College who wish to give back to the community and further their skills in the area of Computer Science. Volunteers are selected through a stringent process that identifies qualifying persons who meet the needs of the CIS Department. For more information regarding the CIS Tutor Program, please contact Mary Pape, CIS Department Coordinator.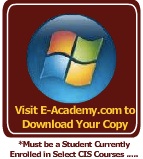 Microsoft Imagine Program
The Microsoft Dreamspark Program provides software to students actively enrolled in specific CIS classes including C, C++, Visual Basic, and Project Management to mention a few. This software is free to download providing the student has been issued an account on the system. For more information regarding which classes are eligible for the program, please visit our list of eligible classes. For instructions on how to access your account, please check out our site access and download instructions. For more information regarding the Microsoft Dreamspark Program, please contact Bachlan Nguyen, Business/Computer Systems Lab Coordinator.