Welcome
Welcome new students and returning students to De Anza Spring quarter 2019!
Greetings from the Inter-Club Council (ICC) officers. We are all excited for the new quarter and hope to achieve lots with all of you guys! For those of who don't know, ICC is an umbrella organization representing cultural, educational, honorary, philanthropic, religious and social interests.
If you want to get more involved and meet great people we highly encourage you to join a club. Clubs are not only a good way to make college life more eventful, but also a great way to find your passion and share that with like-minded people.
However, if you do not find a club that meets your interests, you can always start a new club. We have a "How to Start a New Club Packet" available online or at the Office of College Life (you will also need the Club Constitution Template available online).
If you have any concerns or questions, feel free to stop by at our ICC office next to the DASB Senate Office in the lower level of the Hinson Campus Center.
Thank you again for being a part of De Anza College this quarter. We can't wait for you to be a part of our clubs as well!
Best,
Amy Hua, ICC Chairperson
Romina Iranmanesh, ICC Chair of Finance
Yuichi Asai, ICC Chair of Programs
Dolores Liu, ICC Chair of Marketing
La Donna Yumori-Kaku, ICC Advisor
College Life Job Opportunities for Students
Winter Events
Please save these dates for these FREE Fall events!
Welcome Week Entertainment
Tuesday, January 8, 11:30 am - 1:00 pm, Campus Center Patio
Club Karaoke
Thursday, January 17, 11:30 am - 1:30 pm, Campus Center Patio
Club Day
Thursday, January 24 (January 31 if rain), 11:00 am - 1:00 pm, Main Quad
If you have any concerns, feel free to contact us! We will be glad to help you.
Hope you all the best in De Anza!
ICC Facebook Page
https://www.facebook.com/deanzaicc
The ICC Officers' Agenda/Budget Meetings are on Mondays from 1:30 pm to 2:30 pm in the Student Council Chambers.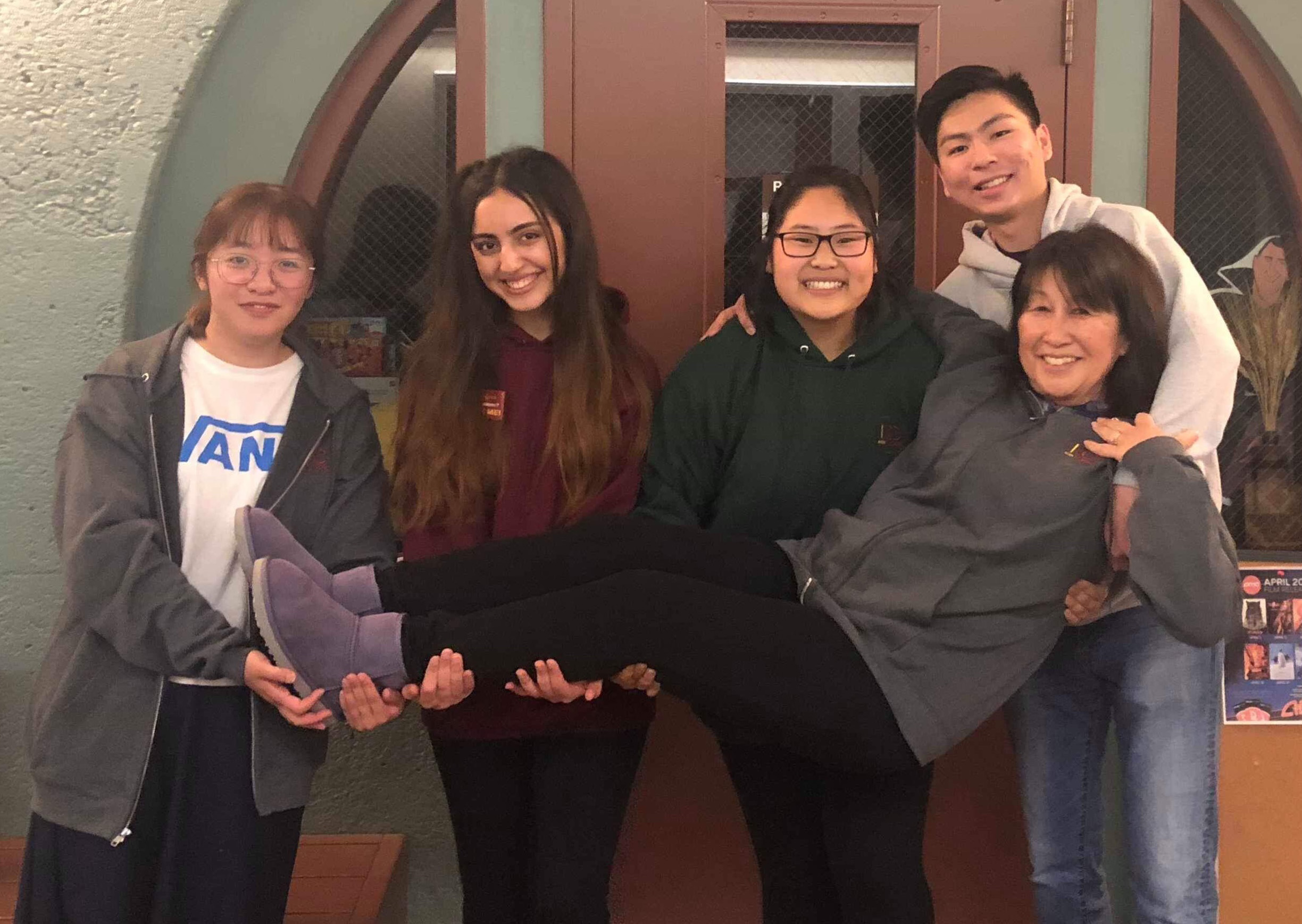 Back from left to right - Dolores Liu, Romina Iranmanesh, Amy Hua, Yuichi Asai
Front - La Donna Yumori-Kaku