ICC Scholarship Overview
The Inter Club Council (ICC) is proud to sponsor and award two (2) types of annual scholarships to our club-involved student leaders. Scroll below to learn:
How to Apply
Scholarship Descriptions & Requirements
Background About the Scholarships
Past Winners
Apply NOW!
ICC Scholarships are NOW OPEN!
Deadline for application submissions: Saturday February 18th, 2023
Deadline for letters of recommendation: Saturday February 25th, 2023
How to Apply
Go to the De Anza Financial Aid's Scholarships page.
Click on AcademicWorks link.
Click on Sign In With Your Institution
Sign In using your Campuswide ID and MyPortal Password.
Complete the application, the scholarship are listed on the Opportunities tab.
ICC Scholarship Info
These scholarships are NOW OPEN!
2022-2023 Description PDFs
---
Carolee Erickson Memorial ICC Scholarship
La Donna Yumori Kaku Leadership Scholarship

DESCRIPTION:

Number and amount TBD.
Awarded to recognize students who have benefited from their involvement with De Anza Clubs.
Deadline TBD.

DESCRIPTION:

Number and amount TBD.
Awarded by the ICC to recognize students who have demonstrated their leadership and commitment to enhancing campus experience of De Anza College Students.
Deadline TBD.

REQUIREMENTS:

Applicant must be enrolled in at least six (6) units and have completed at least eighteen (18) units at De Anza College.
Applicant must maintain at least 2.5 cumulative GPA from De Anza College for at least one completed quarter.
Applicant must be in good standing and active in at least one De Anza club.
Applicant must have paid your student body fee
Applicant may not be a current or past ICC Chair Officer
Applicant may only receive the scholarship once.
Applicant must include one letter of recommendation form completed by the Club Advisor.
Letter of Recommendation must be received by 1 week after scholarship deadline (TBD).

REQUIREMENTS:

Same as for Carolee Erickson Memorial Scholarship EXCEPT

Current or pass ICC Chair Officers may apply
Applicant must include two (2) letter of recommendation forms completed by a club advisor, faculty, or staff member that observed your leadership abilities.

REQUIRED ESSAY QUESTION:

Throughout your involvement at De Anza College, what unique perspective/ideal contribution do you think you made with a De Anza Club? Please elaborate.

REQUIRED ESSAY QUESTION:

What leadership skills did you develop and use as a De Anza student leader? How will you use these skills in your future?
About the Scholarships
Carolee Erickson Memorial ICC Scholarship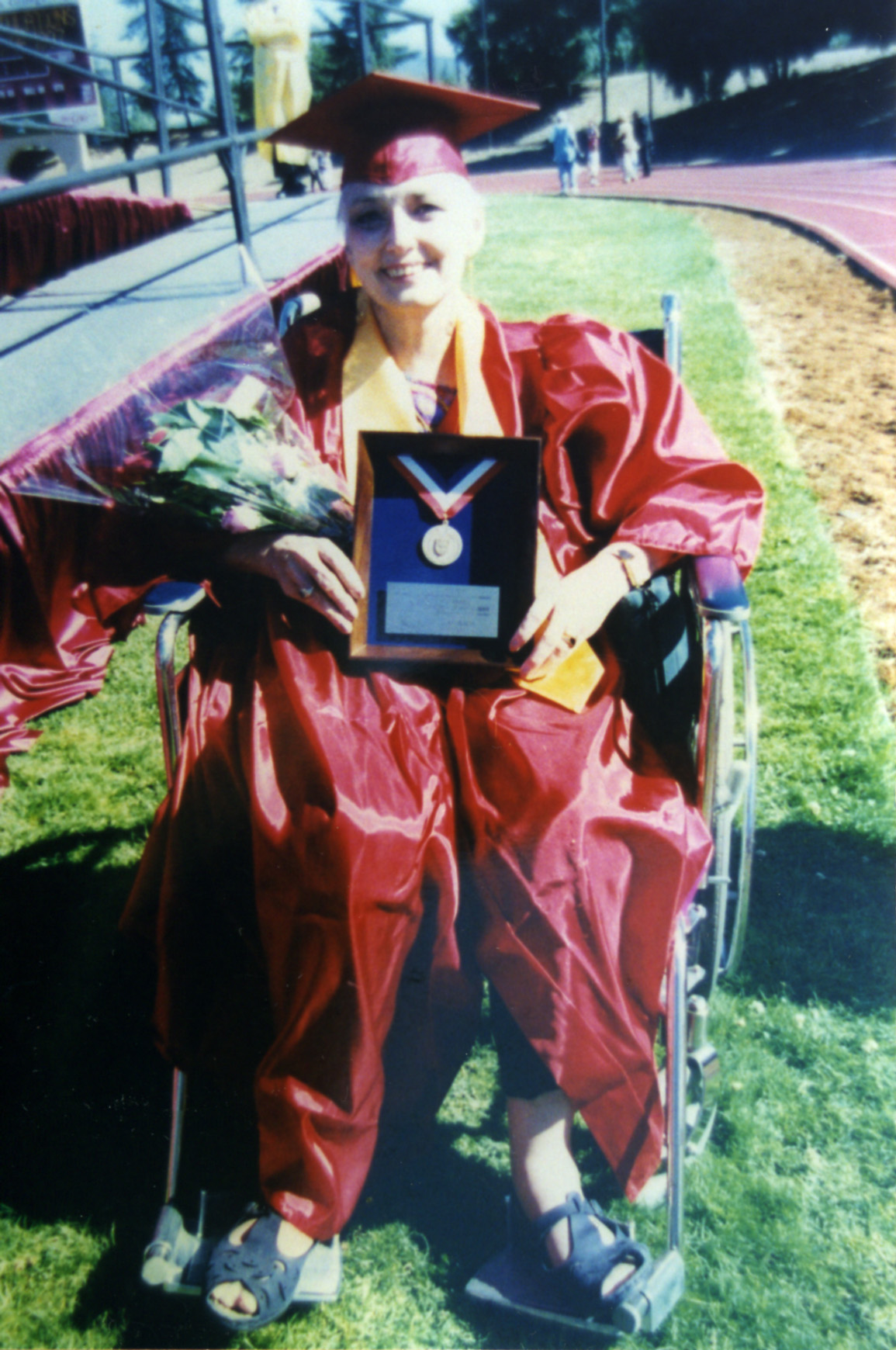 Carolee Erickson was a non-traditional student returning to school after raising a family as a single parent and grandmother and working in the jewelry business. She was involved in the Baha'I Club, Future Teachers Club, and Phi Theta Kappa Honor Society before becoming ICC Chairperson for the 1995-96 school year. After her term was completed, cancer that had been in remission returned. She completed her A.A. degree from De Anza College in 1997 despite declining health and received the President's Award for overcoming adversity. She received her diploma in a wheelchair. She died a few months after graduation before completing her goal of transferring to UC Berkeley as a Secondary Education major and teaching English and History in inner city schools. The ICC Scholarship was renamed in her honor.
---
La Donna Yumori-Kaku Leadership Scholarship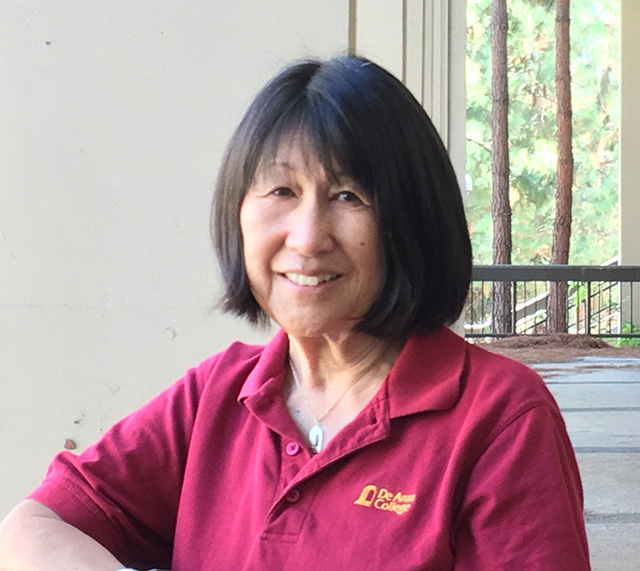 La Donna Yumori-Kaku was the Student Activities Specialist in the Office of College Life for over 39 years and recently retired in June 2019. She served as the ICC Advisor and was instrumental at developing student leaders at De Anza College.
She is a first-generation college student with a Master's and Bachelor's degrees. She understood the De Anza experience having earned her Associate of Arts Degree in Liberal Studies from West Los Angeles Community College. Since high school she was actively involved with clubs and student leadership organizations. When she was at San Jose State University, she was involved with the College Union Programming Board which prompted her to enter the profession of Student Affairs. When La Donna started working at De Anza College, there were only 25 clubs. In the years she served as the ICC Advisor, she grew our student clubs to over 85. In addition, she was influential in starting several ICC signature events that have continued today including Club Day, Club Karaoke, Fall Dance, and Spring Carnival.
La Donna enjoyed working with our diverse student population especially with our clubs, Inter Club Council (ICC) and the De Anza Associated Student Government (DASG). She encouraged students to participate in campus life in order to enrich their educational experience. This scholarship is in honor La Donna's legacy and to continue the work she started four decades ago.
Past Scholarship Winners
[Being an officer for Zero Waste Club] has been one of the most rewarding experiences during my time at De Anza because I got to create community and meet similar individuals that are passionate about environmental justice. The scholarship will help me financially support my dream to work with Indigenous peoples to help create a more equitable and sustainable world in the midst of the climate crisis.

- Annabelle Law, 2021-2022 Winner
2021-2022
Erickson Memorial Winners

Aminata Kofuma-Henry (Black Student Union)
Annabelle Law (Zero Waste & Climate Awareness Club)
Megan Nim (Medical Outreach Association)

La Donna Leadership Winner

Greaton Tran (Auto Tech Club)
2020-2021
Erickson Memorial Winners
La Donna Leadership Winner
General information about Financial Aid at De Anza can be found at the Financial Aid website.