Get Ready to Celebrate!
~ De Anza's 54th Annual Commencement ~
Friday, June 25, 2021 | Starts at 7 p.m.
Introducing Our Student Speakers and Grad Poet
This year's Online Grad Celebration Video will include three distinguished students – and other special guests – along with President Lloyd A. Holmes and campus leaders, plus names of graduating students and messages from students, friends and families!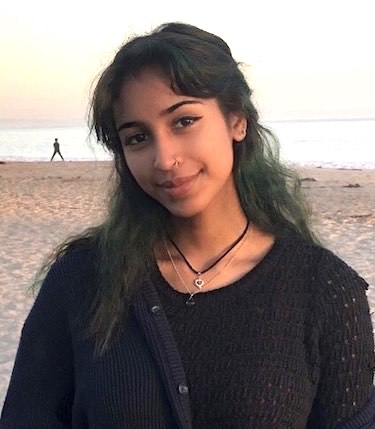 President's Award winner Shanaz Shakur is transferring to the University of California, Berkeley, where she plans to study law and sociology.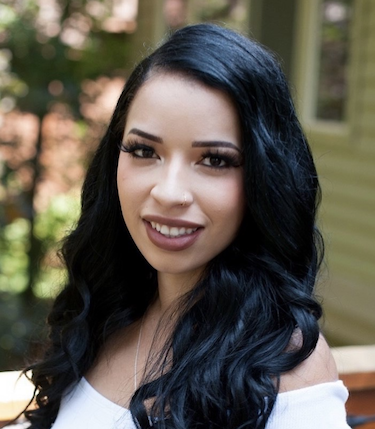 Keanna Ruiz, our second President's Award recipient for 2021, is transferring to San José State to complete her bachelor's degree in nursing.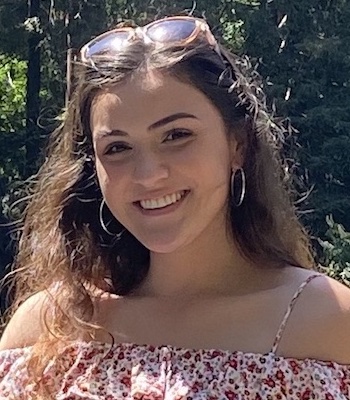 Graduation Poet Sara Robertson, also transferring to the University of California, Berkeley, will read an original poem honoring the Class of 2021.
---
NEW

Meet DeHart Scholarship Winner Enrique Samaguey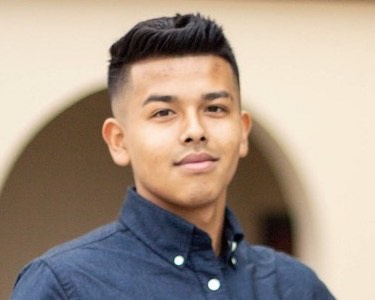 This year's winner of the DeHart Scholarship for service is transferring to the University of California, Berkeley. He plans to study education and psychology so he can help other young people. Read more about Enrique Samaguey and watch for another scholarship announcement tomorrow!
---
The Big Day is This Friday!

This year's main commencement event will be a one-of-a-kind Online Graduation Celebration Video premiere at 7 p.m. on Friday, June 25.
Read on for all the details, including how to
---

You're Invited to the Main Event!

Unique Grad Video

Your Name on Screen

Grad Slideshow
Our main celebration at 7 p.m. on Friday, June 25, will include
Special premiere of a one-of-a-kind De Anza Online Graduation Video – celebrating the day for all graduating students and featuring

Our 2021 student graduation speakers Keanna Ruiz and Shanaz Shakur
De Anza President Lloyd A. Holmes and other college leaders
Commemorative poem by De Anza student poet Sara Robertson
More surprises

!

Your name on the screen! (Remember: To be included, you must apply for your diploma by June 11)
Special Grad Slideshow with photos and messages from all grads who submit them by June 11
You'll be able to watch the video premiere on this webpage, or use your smart TV or any device with the YouTube app – it's easy to search for the De Anza College channel or go to youtube.com/deanzacollegeofficial.
---

Remember to Apply for Your Degree
Follow the steps on the Apply for Degree webpage. If you need assistance with your degree audit or completing the application, make an appointment to speak with your counselor.
You can apply up to the last day of spring quarter to receive your degree, but the deadline has passed to have your name included in the Online Graduation Video

Send and Receive Congrats Cards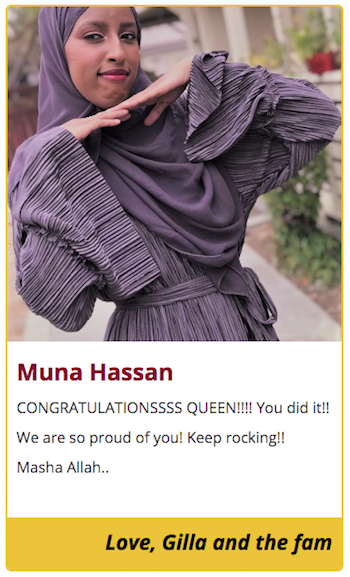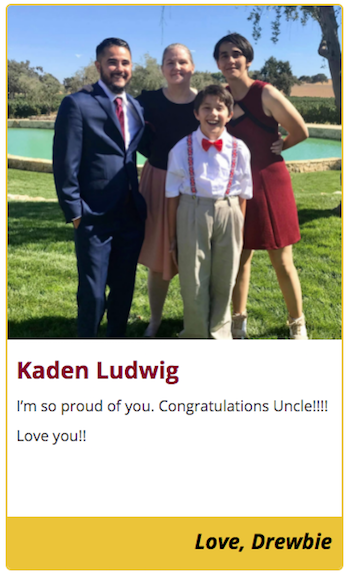 Friends, family and members of the college community can still send congrats and best wishes to their favorite grad – or to the entire Class of 2021.
You can also submit an optional photo of yourself, your family or the grad you are congratulating. We'll combine your message and optional photo, or use one of our special grad images, to create a colorful digital card.
Congrats cards can be viewed on a special section of this website, where everyone can enjoy them.
---

Slideshow Submissions Are Closed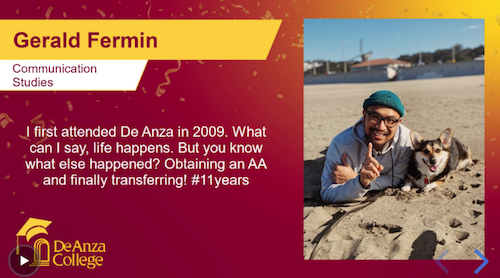 The deadline to submit a photo or message for our graduation slideshow was June 11.
You'll be able to see all the submissions during the Online Graduation Celebration on June 25.
You can also check the De Anza College Instagram feed for sneak previews!
---
Grad Kit Orders Are Closed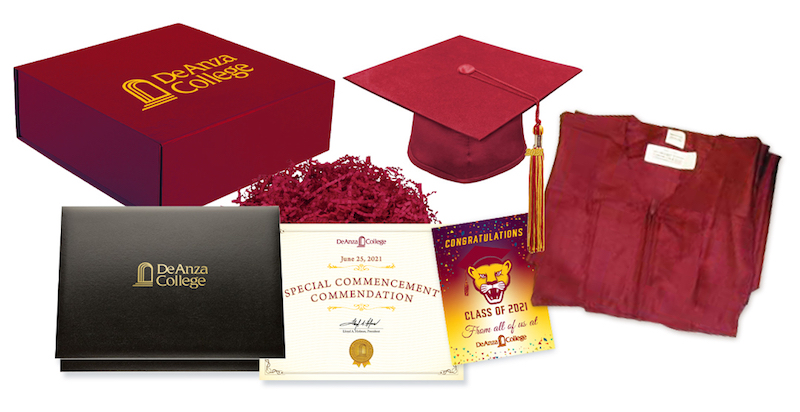 The deadline to order grad kits has now passed. The online store closed on June 4, so orders placed before the deadline could be shipped in time for the Red Carpet Photo Op and other activities.
If you missed the deadline, there are still plenty of other ways to celebrate graduation. See above on this webpage for more ways that you can participate!