Keynote Speaker: Anisa Chaudhry
Anisa Fatima Chaudhry, winner of the A. Robert DeHart Memorial Scholarship, has been selected as the keynote speaker for De Anza's 2018 commencement ceremony.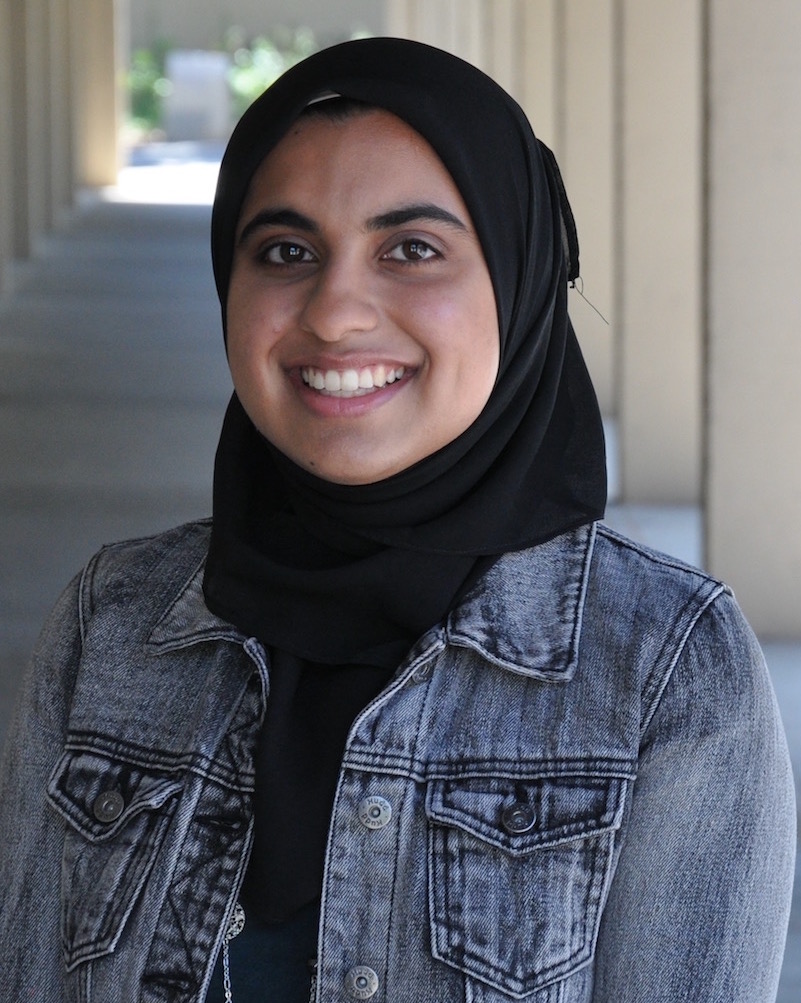 Chaudhry, 20, will graduate this year with an associate degree in Liberal Arts and a certificate in Leadership and Social Change, before transferring to the University of California, Berkeley, in the fall.
In her two years at De Anza, Chaudhry has become a prominent student leader. She was president of the Muslim Students Association, served on the DASB Senate, helped organize the Student Voices United for Change conference and has spoken at several campus events focused on equity and civil rights.
In her spare time, she earned a 3.8 GPA while also participating in several other organizations and working part-time in the office of De Anza's Vasconcellos Institute for Democracy in Action (VIDA).
"I have never been much of a bystander," Chaudhry wrote in her application for the DeHart scholarship.
Chaudhry, who grew up in Texas and California, said that being Pakistani-American and "visibly Muslim" in the post-9/11 era made her a target for harassment and bullying over the years. The stress took a toll on her academic performance in middle school and high school, she said.
But at De Anza, she has regularly made the Dean's List. In part, she credits a "warm and welcoming environment" where she felt encouraged to work hard and do well in her classes.
While at De Anza, Chaudhry participated in the VIDA Public Policy School, a program that trains students to advocate on public issues and lobby elected officials. At the same time, she said, her experience with the effects of intolerance has sparked an interest in promoting mental health and healing emotional trauma.
Rather than enter politics, Chaudhry says she wants to study psychology and work as a teacher or counselor with young people and others in underserved communities, while continuing to be involved in grassroots organizing and working for human rights.
"I want to work with people face-to-face, on the ground, in communities that need resources," she said.
When she was younger, Chaudhry was active in the Girl Scouts for several years. She also earned a black belt in taekwando and taught younger children as a volunteer in an Islamic Sunday School.
Although she hasn't yet had time to write her commencement speech, Chaudhry already knows one message that she wants to share with her fellow graduates and their families, who will be attending the event on June 29 in the De Anza Stadium.
Chaudhry said she has learned that it's important to resist being marginalized by others. "If you push back against the boxes that you are put into," she said, "you can liberate yourself."