New Event Center at De Anza
Give Us Your Input!
In order to plan and provide the most useful event space possible, the Foothill-De Anza Community College District has hired AMS Planning and Research to assist with a market analysis to assess regional needs. We value your input as a potential user of the new facility – whether you are likely to be organizing an event or attending one.
Event Organizers and Producers
NEW ! Please click the button below to complete a short survey.
Attendees or Audience Members
COMING SOON We'll be posting a separate survey for you, too. Please check back here.
Other Questions?
For questions or brief comments about the Event Center project, use our online contact form.
Collegewide Open Meeting
Vice President of Administrative Services
Pam Grey
and Director of College Operations
Jennifer Mahato
will present information on the
Measure G bond program,
including planning for the new
Services for Students
and
Event Center
buildings. (Please check back for information about
community meetings.)
Project Goals
After examining numerous options for addressing structural, safety, accessibility and usage issues in the 50-year-old Flint Center building on De Anza's campus – at an estimated cost of $50 million or more – the Foothill-De Anza district Board of Trustees voted on June 10, 2019, to permanently close the Flint Center and to build a new facility that would
Directly serve the instructional and student services needs of De Anza College
To the extent possible, meet community needs for a cultural venue and civic meeting space
If possible, generate revenue
You find more information about the Event Center project, including the planning and development timeline, in the Nov. 7, 2022, progress report to the Board of Trustees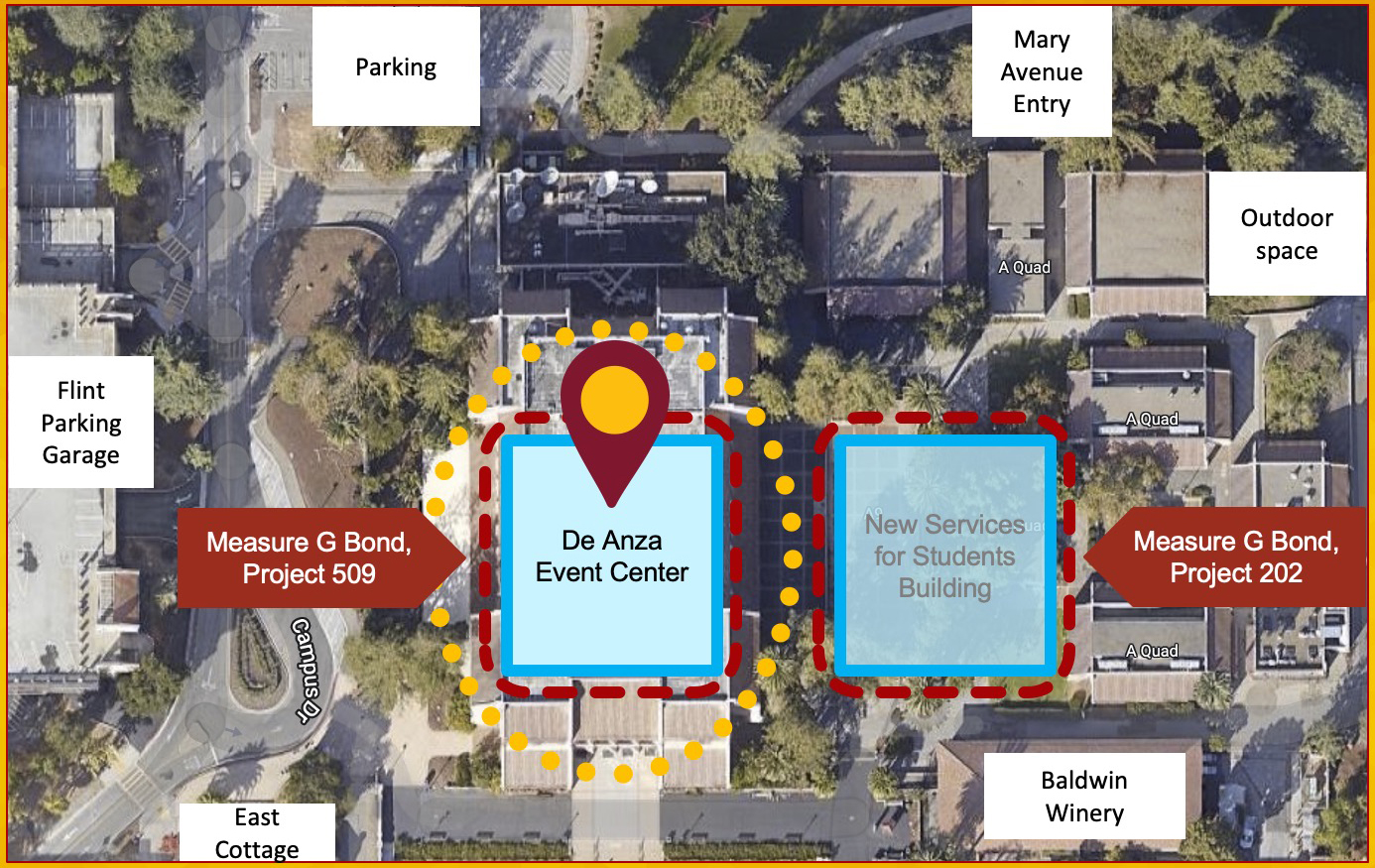 ---
For More Information
The following provide more information about Measure G planning and projects