DJ Patil: De Anza Alum, Data Scientist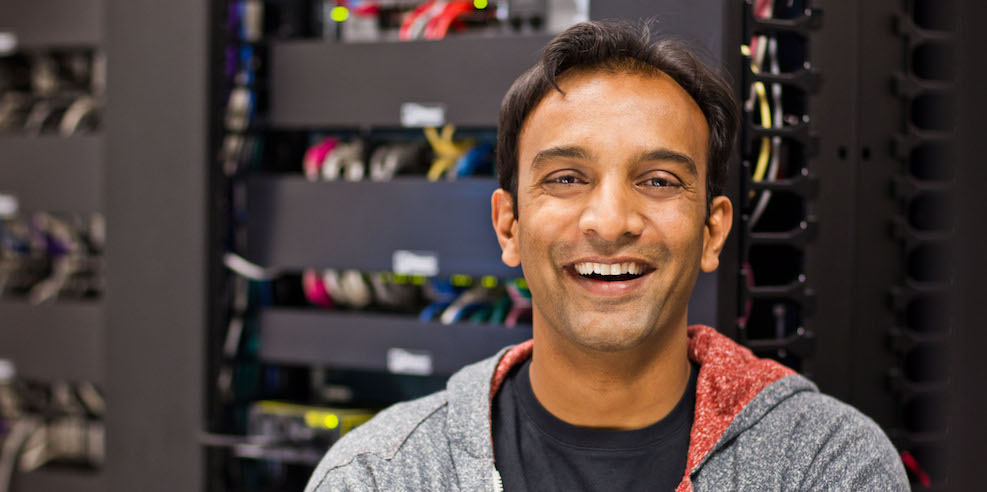 Update
If you can't get to hear DJ Patil speak in person, you can view the livestream of his talk.

Patil

wrote about his experience as a De Anza student in a new blog post that calls community colleges "the national treasure we don't talk about.
DJ Patil, a De Anza alumnus who went on to earn his Ph.D. in mathematics, will be the featured speaker at a special 50th Anniversary event on May 7, 11:30 a.m.-12:30 p.m., in the Visual & Performing Arts Center. Patil is a veteran tech executive who served as the first Chief Data Scientist for the United States during the Obama Administration. In that post, he led government efforts to bring the power of data analysis to such fields as traffic safety, health care and national security.
Patil has said on Twitter that "De Anza College is where I found my love for math." He wrote more about his experience at De Anza in a post for Medium that calls community colleges "the national treasure we don't talk about." Patil followed his then-girlfriend to De Anza, taking the same classes that she did, after a lackluster academic performance in high school led the University of California to reject his application. He eventually went on to earn a bachelor's degree in math at UC San Diego, before getting his doctorate from the University of Maryland, College Park.
Currently, Patil is Chief Data Scientist at Devoted Health, a health care startup focused on serving seniors. He is also a Senior Fellow at Harvard University's Kennedy School of Government. Before joining the Obama Administration, he was a vice president for product at RelateIQ, which was acquired by Salesforce, and was Chief Scientist and Chief Security Officer at LinkedIn
During his time in government, Patil played a key role in launching several programs, including the Precision Medicine Initiative, which applied large quantities of genomic data to improving treatment of chronic diseases, and the Police Data Initiative, which tracks law enforcement data to increase accountability and build trust between police and their communities.
He also worked on national security programs and was awarded the Department of Defense Medal for Distinguished Public Service, the highest honor that the department can bestow on a civilian.
Patil was a founding board member for Crisis Text Line, which uses technology to help connect troubled individuals with mental health and crisis support. He also worked for two years as Data Scientist in Residence at Greylock Partners, a leading venture capital firm. Earlier in his career, he worked at Skype, PayPal and eBay.
As a former research scientist and assistant professor at the University of Maryland, Patil investigated nonlinear dynamics, chaos theory and numerical weather prediction. In 2104, he was selected by the World Economic Forum as a Young Global Leader. Patil is also a member of the Council of Foreign Relations.
Patil will return to campus on May 7 to give a special 50th Anniversary talk on the subject of "Engaging the Future."
Date: Monday, May 7

Time: 11:30 a.m.-12:30 p.m.

Location: Visual & Performing Arts Center (VPAC)