Join the Conversation!
De Anza College is once again taking part in Silicon Valley Reads, the annual program that provides an opportunity to read, reflect and join a community conversation about an important topic.
This year's program will focus on the challenges and rewards of exploring family history and self-identity – with three books about prominent individuals whose lives were changed by unexpected discoveries about their own families. De Anza will host a signature event on Feb. 27, featuring authors Bill Griffeth and Paula Williams Madison, while the college's Euphrat Museum of Art will present a related special exhibit, "Ancestral Journeys," from Feb. 4-March 21.
Everyone in the De Anza College community is invited to
Read one or all of the featured books
Attend events — there's something for everyone
Engage with others in discussion and share perspectives
---
Silicon Valley Reads Signature Event
The Silicon Valley Reads campaign includes dozens of free events in cities across the region, including many for children and families. One of the most exciting programs will be held at De Anza's Visual & Performing Arts Center, where Mercury News columnist Sal Pizarro will lead an onstage conversation with Bill Griffeth and Paula Williams Madison, two of this year's featured authors.
Admission is free, with open seating. The event is cosponsored by De Anza College and the Commonwealth Club Silicon Valley.
Date: Wednesday, Feb. 27, 2019
Time: 7:30 p.m. (doors will open at 6:45 p.m.)
Location: Visual & Performing Arts Center
Free parking: Lot A starting at 5 p.m.
The public is also invited to a special viewing of "Ancestral Journeys," a related special exhibit at the Euphrat Museum of Art, from 6:30-7:30 p.m. on Feb. 27 and during the book-signing after the event.
---
Featured Books Available on Campus
This year's featured books will be available in the Library and for sale in the Bookstore.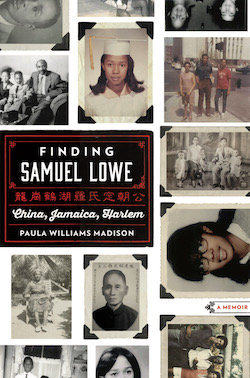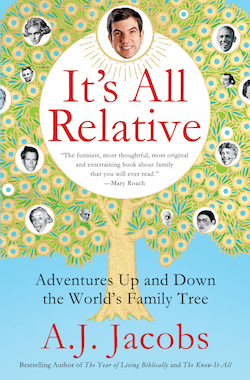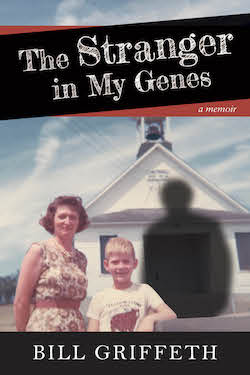 ---
"Finding Samuel Lowe" is a powerful memoir about a woman's search for her maternal grandfather and her own self-identity.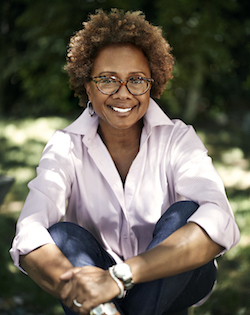 Thanks to a spiteful Jamaican grandmother, the author's mother was cut off from her Chinese father as a baby, after he announced he was taking a Chinese bride. Years later, with the arrival of a new grandchild raising questions about family and legacy, author Paula Williams Madison decided to search for Samuel Lowe's descendants in China.
Williams Madison, a former journalist and television executive, is chairman and CEO of Madison Media Management.
---
"It's All Relative" is a humorous and meaningful account of one man's attempt to build the biggest family tree in history.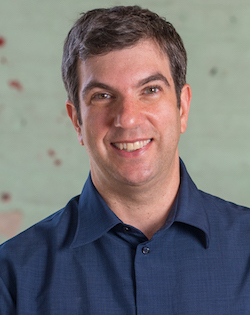 The story begins with an email that claimed, "You don't know me, but I'm your eighth cousin. And we have over 80,000 relatives of yours in our database." That sent author A.J. Jacobs on a journey to all seven continents. He drank beer with a U.S. president, found himself singing with the Mormon Tabernacle Choir, and unearthed genetic links to Hollywood actresses and real-life scoundrels.
Jacobs is an author and commentator whose work has appeared on NPR, Esquire and Mental Floss magazine.
---
"The Stranger in My Genes" is the story of discovering an unexpected parent, as told by journalist and geneology buff Bill Griffeth.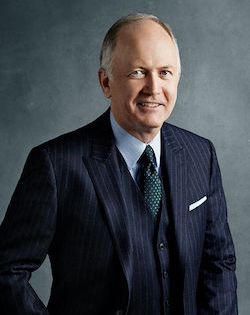 After taking a DNA test, Griffeth learned that the man he thought was his father was not his biological parent. "If the test was correct, it meant that the family tree I had spent years documenting was not, in fact, my own," he writes. Griffeth spent the next two years on a quest to learn the truth about his heritage and a new definition of "family."
Griffeth is a veteran financial reporter and news anchor for CNBC and PBS. He's also the author of several books about finance and other topics.
---
In the Euphrat: "Ancestral Journeys"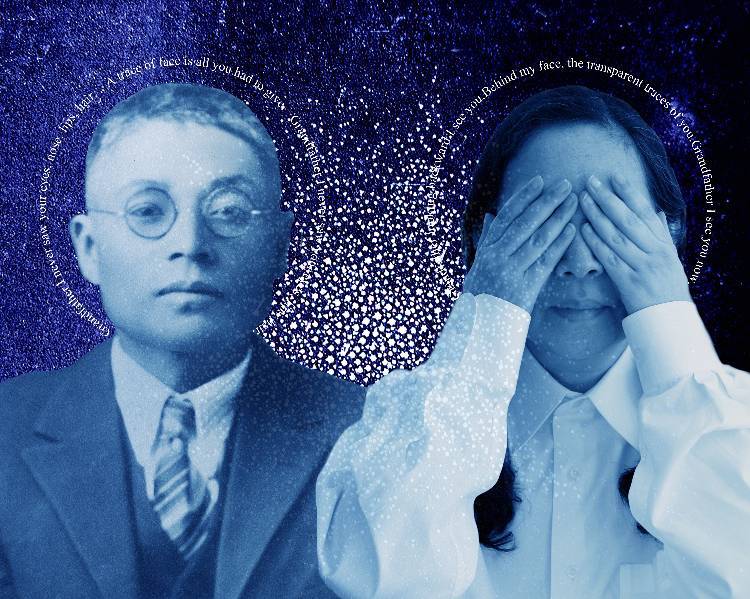 Monday-Thursday, 10 a.m.-3 p.m., Feb. 4-March 21
De Anza's Euphrat Museum of Art is presenting a special exhibition of visual artists who have drawn from family stories, ancestral memories and their imaginations to explore issues of identity and migration.
Artworks include a wearable glass kimono infused with family portraits, a 15-foot kinetic boat sculpture, drawings with stitchery and tea bags, and more.
The Euphrat is also hosting several special events related to this exhibition. All events are free and open to the public.
A reception with the artists, along with live music and refreshments, will be held Wednesday, Feb. 13, from 5:30-7:30 p.m.
Visiting artists Cheryl Derricotte and Trinh Mai will give presentations about their work on Wednesday, Feb. 13, from 10:30 a.m.-12:30 p.m. in MLC 112 and from 1:30-2:30 p.m. in MLC 270.
A special viewing will be held on the night of the authors' event at the Visual & Performing Arts Center, Wednesday, Feb. 27. The gallery will be open from 6:30-7:30 p.m. that night, and during the book-signing after the event.
A drop-in workshop will be offered at the Euphrat on Saturday, March 2, from 10 am.-1 p.m. Anyone is welcome to stop by and make an "ancestral trading card" to honor an ancestor or inspiring person from the past.