King Receives Cupertino STAR Award
Instructional designer Heidi King was named this year's "De Anza College Educator of the Year" by the Cupertino Chamber of Commerce, which presents annual STAR Awards to individuals who have made outstanding contributions to the community.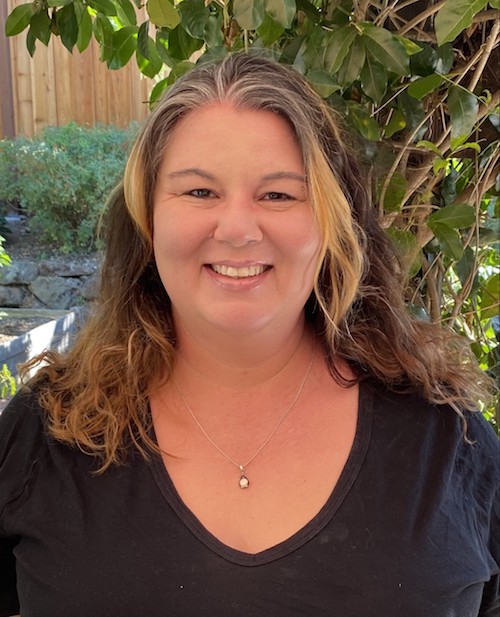 King was nominated by the college senior staff for her work supporting De Anza's transition to online learning during the COVID-19 pandemic, and for promoting equity for students and her fellow classified professionals.
Now in her third term as president of the Classified Senate, King has worked at the college since 1998. She is known for her good humor and willingness to pitch in, generously sharing her technical knowledge and online expertise on a variety of projects.
As an instructional designer, King helps faculty members develop online teaching materials. When the pandemic required moving more than 16,000 students to online classes at the end of the 2020 winter quarter, she and her coworkers at the Online Education Center played an essential role.
Working with the Office of Professional Development, the Online Ed team helped train more than 600 faculty and staff members in just four weeks – preparing them to teach online and provide services to students. The Online Ed Center also created web-based resource hubs where students and instructors could find tips and tools for teaching and learning remotely. These efforts drew recognition from the national League for Innovation in the Community College, which presented the Online Ed team with its Innovation of the Year Award.
Since then, King has continued to help design and deliver additional workshops focused on online teaching strategies for faculty members. She's also led workshops on creative ways to assess students equitably in an online environment.
In the Classified Senate, King has led initiatives to increase professional development opportunities for classified professionals, and to revise the organization's bylaws to provide more diverse representation of employees. She also worked with the college administration to ensure that classified professionals have opportunities for meaningful participation in De Anza's shared governance process.
Originally hired as a technology training specialist in 1998, King later worked in temporary positions as a technical specialist, administrative assistant and senior library technician. She has served on a number of college committees, including the Technology Committee, College Council and the Instructional Planning and Budget Team.
King earned her bachelor's degree in technical communications – a self-designed major that combined technical writing and educational technology – at San José State University.
(Posted on Nov. 22, 2021)