Supporting Students Who Have Been Incarcerated
Backed by a three-year, $354,000 grant from the state, De Anza has begun making a concerted effort to provide support for students who have been incarerated or had other experience with the criminal justice system – a group that is often unrecognized in colleges and universities.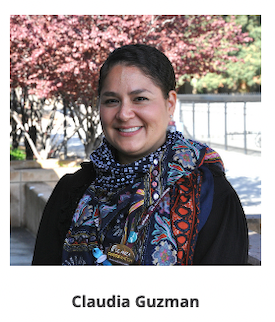 The college's new Rising Scholars program, led by counselor Jesus Ruelas and program coordinator Claudia Guzman, offers counseling and academic advising, special workshops, and personalized assistance in connecting with financial aid and other resources.
"These students are members of the communities we serve. Being able to identify their needs and provide them with resources is part of our vision and mission at De Anza. We want to give them tools to succeed," said Guzman, who also coordinates programs in the college Office of Professional Development.
Opening New Doors
It's difficult to estimate how many students at De Anza might qualify for the program. The nonprofit advocacy group Campaign for College Opportunity reports that nearly 250,000 people were locked up in California jails and prisons in 2018, while another 500,000 were on parole and probation. The vast majority were young, Black and Latinx males.
Students who have been in jail or prison, and even those who have had family members incarcerated, face many hurdles in pursuing education, jobs and other avenues to success. But the group concluded in a 2021 report that a college degree or credential can open doors for those individuals and their families as they seek to rebuild their lives.
That's the philosophy behind the Rising Scholars Network, a statewide coalition of community colleges that offer classes and programs for students who are in prison or jail, or who were previously incarcerated. Depending on their circumstances, those students may benefit greatly from support in navigating the unfamiliar terrain of college, or from the opportunity to speak with a counselor or other students who understand their experiences.
De Anza joined the network when the California Community Colleges Chancellor's Office awarded the grant to the Foothill-De Anza Community College District last spring. Foothill College is also part of the network, offering programs in the Santa Clara County jail and youth facilities.
Guided Pathways Project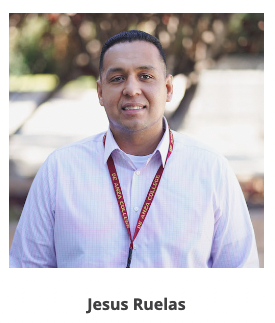 Ruelas, a counselor with the Office of Outreach, has already worked informally with students who've had experience in the criminal justice system. He said the idea for pursuing the grant came out of the Student-Ready Rapid Response Team, one of the groups created to find new ways of serving students as part of De Anza's Guided Pathways initiative.
In the first year of the grant, Ruelas and Guzman are focusing on recruiting and providing support for individual students. In the second and third year, they hope to form a Learning Community or cohort group and possibly offer college services to students in a Santa Clara County jail.
Connecting with eligible students is a challenge that requires building trust, Ruelas said, since many are not eager to volunteer information about their experiences. Ruelas and Guzman hosted an information table on Welcome Day and are holding a series of information sessions for students this fall.
Help Spread the Word
Please tell your students about Rising Scholars and refer them to the website for more information about upcoming information sessions: deanza.edu/rising-scholars
Classified professionals, faculty members and administrators are invited to hear Kellie Nadler, regional coordinator of the Rising Scholars Network, talk about ways to support current and formerly incarcerated students on Tuesday, Dec. 6, from 1-2 p.m. Please register online to attend her talk.
(Posted on Nov. 21, 2022)