A Great Way to Start the School Year!
Join Us for a Special Event Before Fall Quarter Begins
---
Friday, Sept. 20, 10 a.m.-1 p.m. in the Main Quad
Take a campus tour: Tours leave at 10:15 a.m., 11:15 a.m. and 12:15 p.m. from the area between the Library and Sunken Garden, across from the Campus Center patio
Learn about academic majors, student clubs and Learning Communities
Find your classrooms before the quarter begins
Bring your questions to the experts in Counseling, Financial Aid and other student services.
---
Please RSVP ... and Remember: Check In to Win!
Visit the check-in table near the Main Quad flagpole to collect some great De Anza swag and enter a drawing to win one of two new iPads! (Prizes are paid for with donated funds.)
Save at the Bookstore: 10% off Textbooks, 25% off Apparel!
---
Visit Departments and Programs All Over Campus!
While most departments and programs will have representatives in the Main Quad, many are also planning activities at other locations around campus. Be sure to check back for more listings as information becomes available. All activities will be held from 10 a.m.-1 p.m. unless otherwise noted. In addition, the Admissions and Records, Financial Aid and general Counseling offices will be open until 1 p.m. The Office of College Life will be open until 4 p.m.
---
Accounting: Forum 1
Interested in accounting? Learn about our program by stopping in for an informal talk with instructors.
---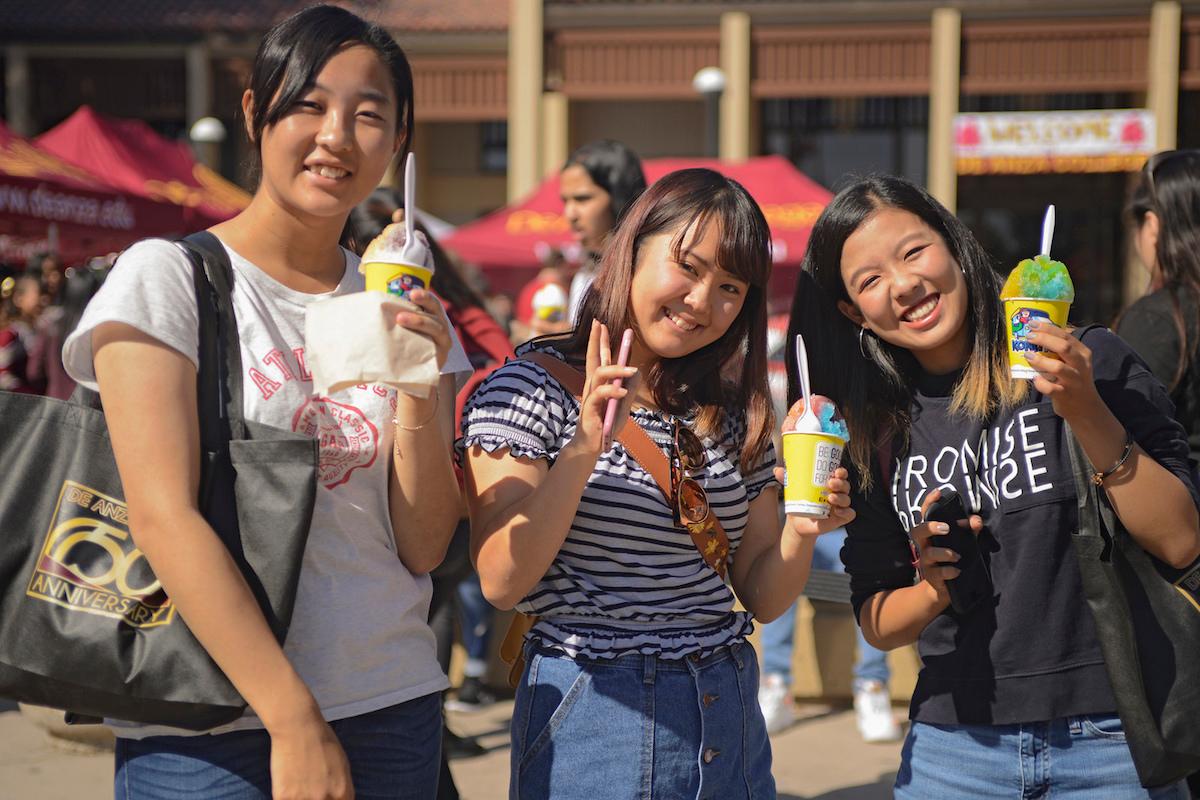 ---
Anthropology: MLC 102
Stop by to learn about great apes and early human ancestors. View an exhibit on the Ohlone people. Chat with instructors and learn about anthropology and its applications today.
---
Art: A-94 and AT 101
Visit an art classroom (A 94) for an opportunity to draw with a live model and help from an instructor. Stop by our Graphic Design lab (AT 101) to view samples of student work.
---
Automotive Technology: E-1
Check out our state-of-the-art training center, including workstations with power lifts, machine shop, engine lab, classrooms, tools and equipment. Meet our instructors and learn about our programs.
---
Biology: S-52
Meet our instructors and learn about the science of life! See live specimens and preserved organisms on display.
---
Business: Forum 1
Learn about classes, certificates and degrees in business administration, business information, entrepreneurship, management and marketing management – by stopping in for a chat with instructors.
---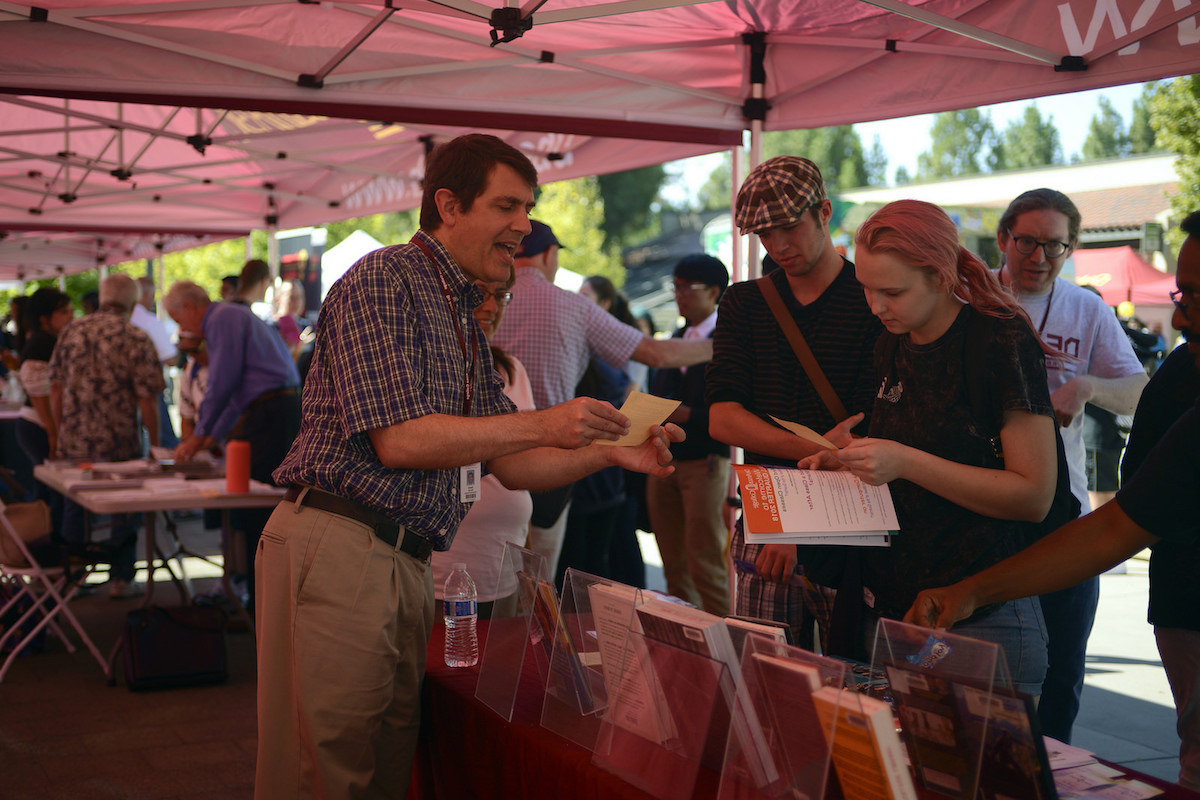 ---
Child Development and Education: CDC
Visit the Child Development Center and get answers to your questions bout the program! We'll be in the lobby of CDC Building 1.
Communication Studies: L-82
Scared of public speaking? Looking for a practical GE course? Come to our Hawaiian luau to meet our instructors and get free communication tips. Plus: Free spam musubi, coconut water, island music and aloha vibes.
---
Computer Information Systems: ATC 203
Did you know that De Anza offers certificates and degrees in 16 different programs within the field of computer science? Meet our instructors and learn about our courses.
Dance: A Quad
See a performances by student dancers in front of the Art Quad mural.
---
Design & Manufacturing Technology: E-2 and E-35
Visit the DMT Open House to see our cutting-edge workshops and equipment. Learn about our programs in Computer Aided Design, Machining and CNC Technology, 3D Printing and Additive Manufacturing.
---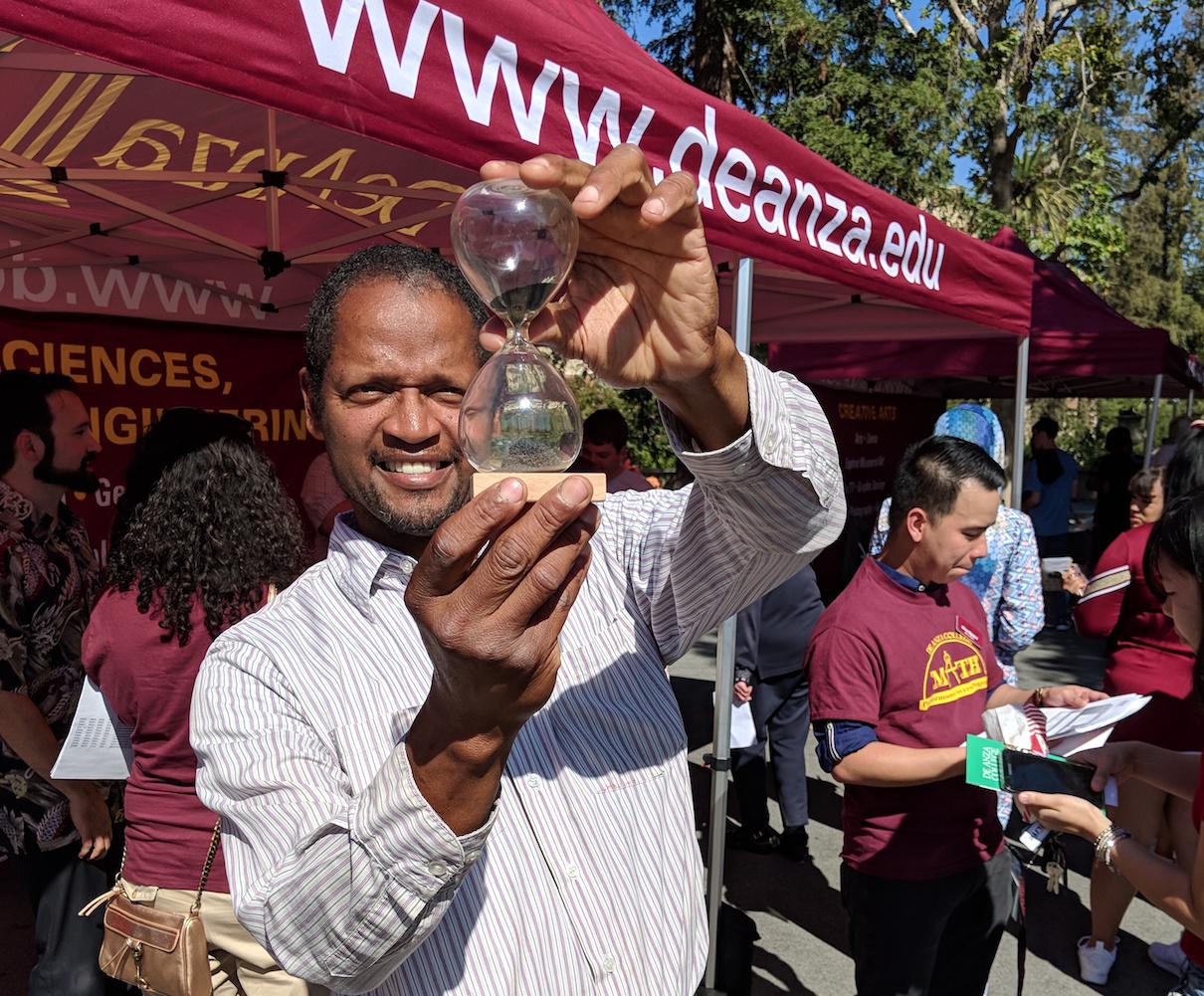 ---
Economics: ADM 103, 10:30 a.m.-12:30 p.m.
Bring your questions and chat informally with Economics instructors.
---
English: ADM 101
Stop by to hear short talks and presentations by our instructors. Test your imagination with writing activities. Play Kahoot! and enter a raffle. You can also chat with our faculty members and learn about fall classes.
---
English as a Second Language: ATC 313
Our instructors will be available to chat and answer questions in their offices and in the Listening and Speaking Center (ATC 313).
---
Environmental Sciences: Kirsch Center
Learn about biodiversity, energy and facility management, climate change, sustainability and pollution prevention. Tour the Environmental Study Area, our 1.5-acre natural garden and outdoor classroom. Instructors will answer questions about GE classes, degree programs and environmental careers. Cool prizes, too!
---
Film/Television: AT 120
Are you interested in film or television production? Watch a showcase of student films and videos from our award-winning FTV program.
---
Financial Aid: ATC 202
Got questions about the College Promise, Pell Grants and Cal Grants? We've got answers! Join us for our question and answer session.
---
History: L-26
How do the events and revolutions of the past relate to the social, political and technological changes of the present – and the future? Meet instructors and learn how studying history can help you in careers from law and education to business and filmmaking.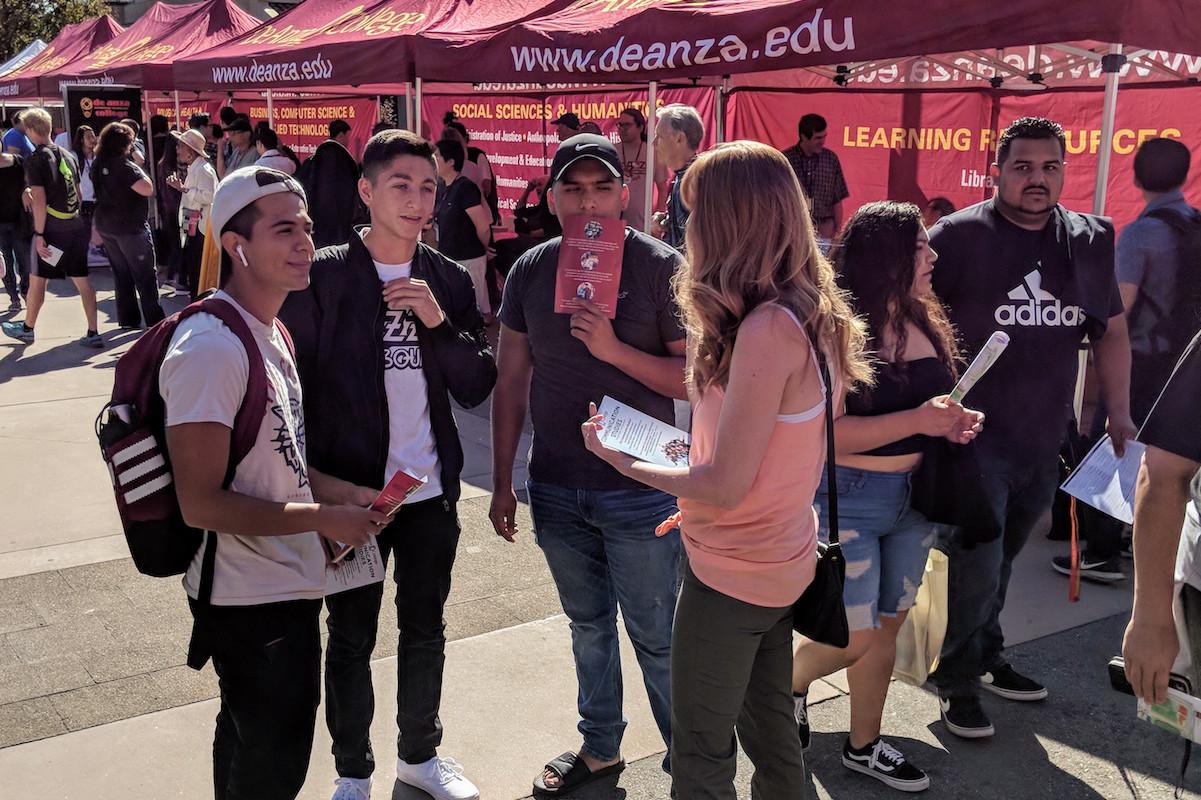 ---
Journalism: L-41
What's it like to be a news reporter? Visit us for a journalist's breakfast of coffee, doughnuts and bagels. Play games, get a hands-on introduction to reporting, and have your profile photo taken!
---
Learning Communities Block Party:
Campus Center Patio
Connect with a supportive network of classmates, instructors and counselors – based on a common interest or subject area. Find the right Learning Community for you!
---
Library
Check out our books, periodicals and a wide range of online and streaming resources. We've got comfortable study areas, with charging outlets and Wi-Fi, too!
---
Music: Outside A-9 (south end, facing the Baldwin Winery building)
Enjoy a performance by De Anza music alums – Pope Joan's Flying Yogis!
---
Nursing: S-8
Meet nursing students and instructors. See simulations of patient care, including IV insertions and heart/lung exams. Play games and practice how well you your hands!
---
Philosophy: L-28
Meet our instructors and learn about De Anza's new associate degree for transfer in Philosophy.
---
Photography: A-6, 11 a.m.-12:30 p.m.
Tour our photo lab, check out cameras and see displays of student work. You'll also have a chance to make your own sun print!
---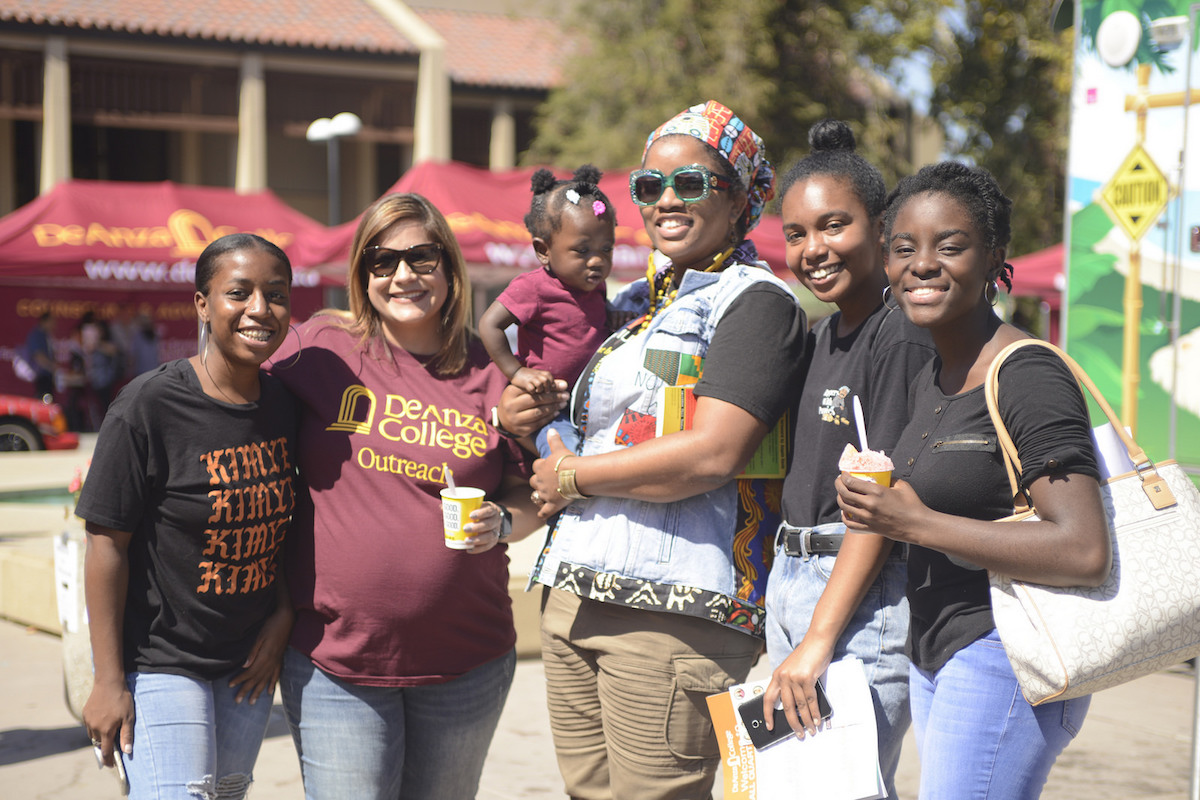 ---
Political Science: L-24
Bring your questions and meet instructors. You can also learn about our classes, civic engagement and internship opportunities, and career options for majors.
---
Psychology: L-27
Stop by and meet instructors during our open house. Learn about the new associate degree for transfer in Psychology.
~ Download a printable PDF that includes a list of campus activities and map ~
---
---