A Great Way to Start the School Year!
Join Us for a Special Event Before Fall Quarter Begins
---
Friday, Sept. 20, 10 a.m.-1 p.m. in the Main Quad
---
Save at the Bookstore: 10% off Textbooks, 25% off Apparel!
Please RSVP ... and Remember: Check In to Win!
Visit the check-in table on Sept. 20 to collect some great De Anza swag and enter a drawing to win one of two new iPads! (Prizes are paid for with donated funds.)
---
Visit Departments and Programs All Over Campus!
While most departments and programs will have representatives in the Main Quad, many are also planning activities around the campus. Be sure to check back for more listings as information becomes available. These activities will be offered from 10 a.m.-1 p.m. unless otherwise noted.
---
Accounting: Forum 1
Interested in accounting? Learn about our program by stopping in for an informal orientation talk.
---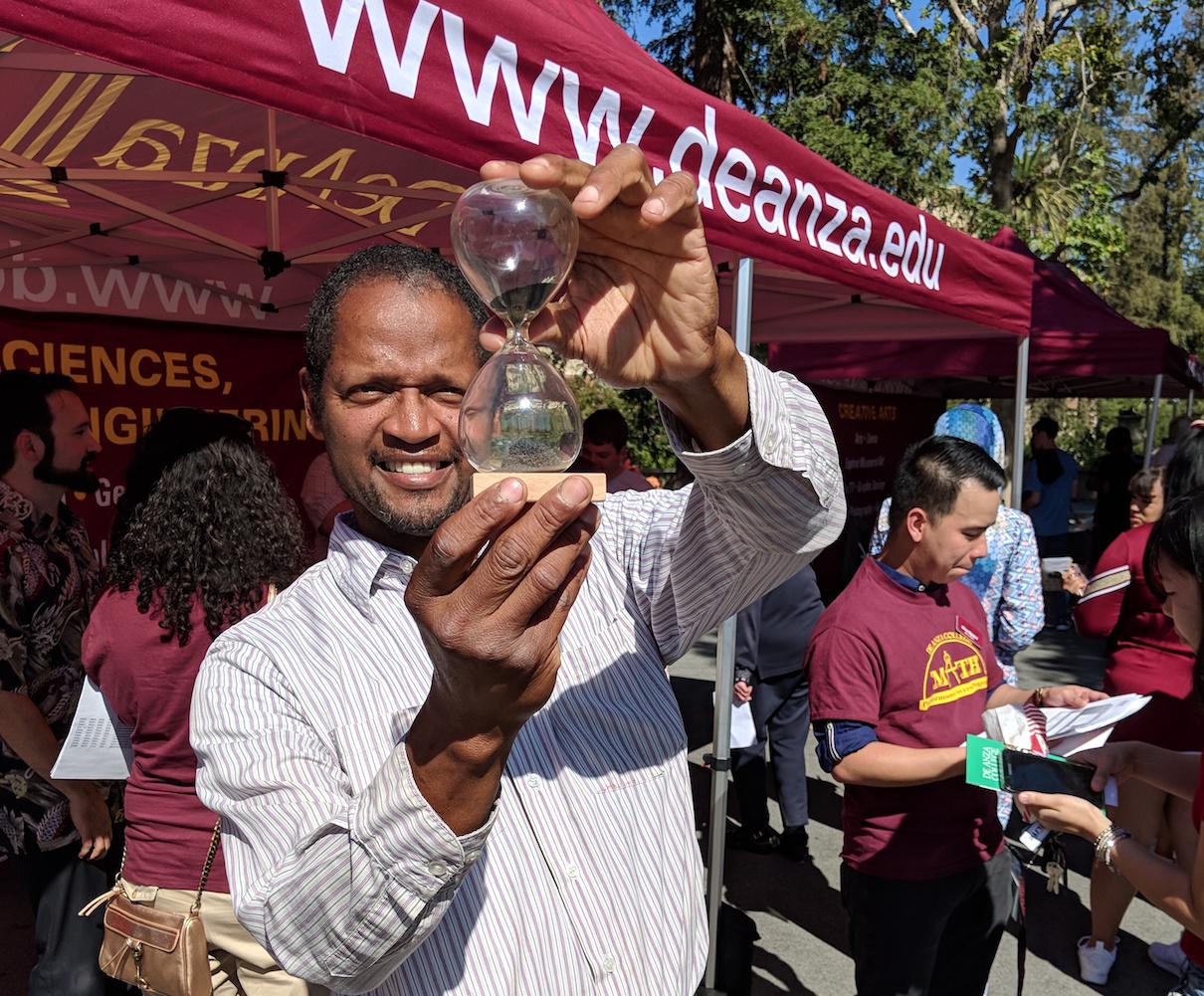 ---
Art: A-94 and AT 101
Visit an art classroom (A 94) for an opportunity to draw with a live model and help from an instructor. Stop by our Graphic Design lab (AT 101) to view samples of student work.
---
Automotive Technology: E-1
Check out our state-of-the-art training center, including workstations with power lifts, machine shop, engine lab, classrooms, tools and equipment. Meet our instructors and learn about our programs.
---
Business: Forum 1
Learn about classes, certificates and degrees in business administration, business information, entrepreneurship, management and marketing management – by stopping in for an informal orientation talk.
Child Development and Education: CDC
Bring your questions about our program to the Child Development Center. We'll be in the lobby of CDC Building 1.

Communication Studies: L-82
Scared of public speaking? Looking for a practical GE course? Come to our Hawaiian luau to meet our instructors and get free communication tips. Plus: Free spam musubi, coconut water, island music and aloha vibes.
---
Computer Information Systems: ATC 203
Did you know that De Anza offers certificates and degrees in 16 different programs within the field of computer science? Meet our instructors and learn about our courses.
---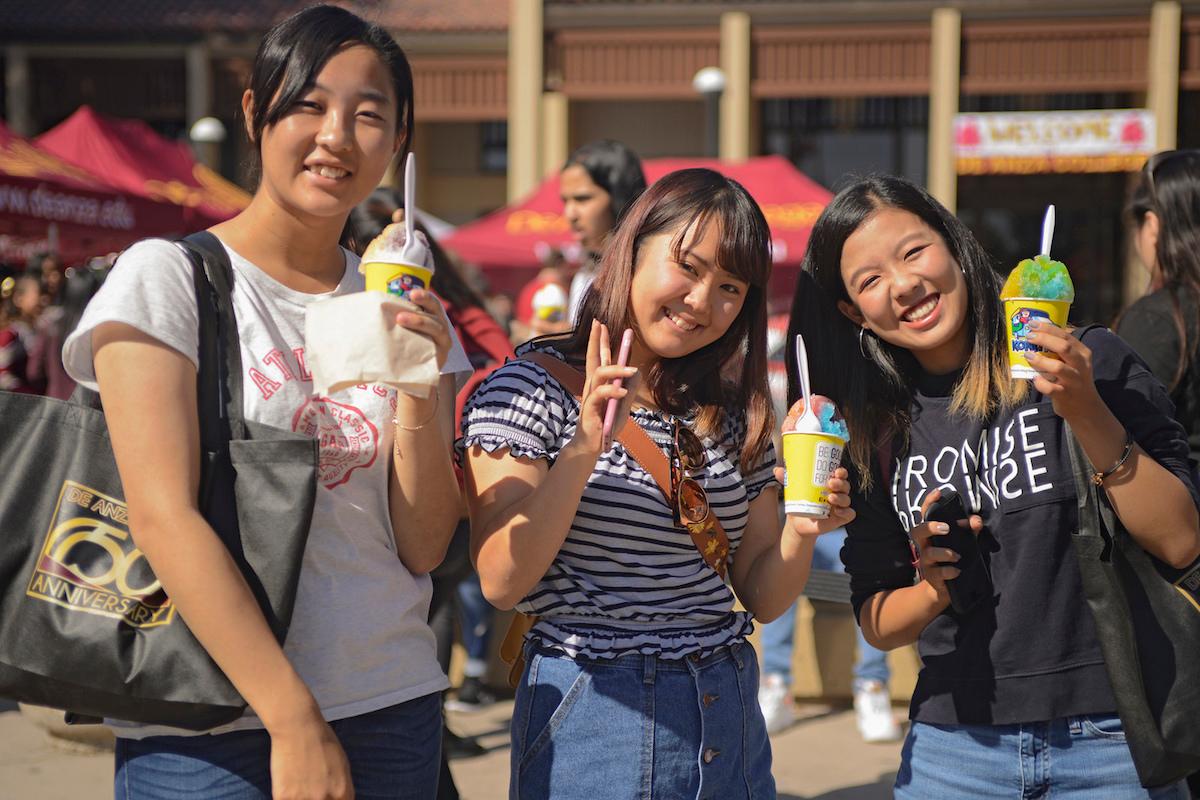 ---
Dance: A Quad
See a performance by student dancers in front of the Art Quad mural.
---
Design & Manufacturing Technology: E-2 and E-35
Visit the DMT Open House to see our cutting-edge workshops and equipment. Learn about our programs in Computer Aided Design, Machining and CNC Technology, 3D Printing and Additive Manufacturing.
---
English: ADM 101
Stop by to hear short talks and presentations by our instructors. Test your imagination with writing activities. Play Kahoot! and enter a raffle. You can also chat with our faculty members and learn about fall classes.
Film/Television: AT 120
Are you interested in film or television production? Stop by to watch a showcase of student films and videos from our award-winning FTV program.
---
Journalism: L-41
What's it like to be a news reporter? Visit us for a journalist's breakfast of coffee, doughnuts and bagels. Play games, get a hands-on introduction to reporting, and have your portrait photo taken!
---
Music: A Quad
Enjoy live music from Pope Joan's Flying Yogis
---
Philosophy: L-28
Meet our instructors and learn about De Anza's new associate in arts degree in Philosophy!
---
Photography: A-6, 11 a.m.-12:30 p.m.
Tour our photo lab, check out cameras and displays of student work. You'll also have a chance to make your own sun print!
---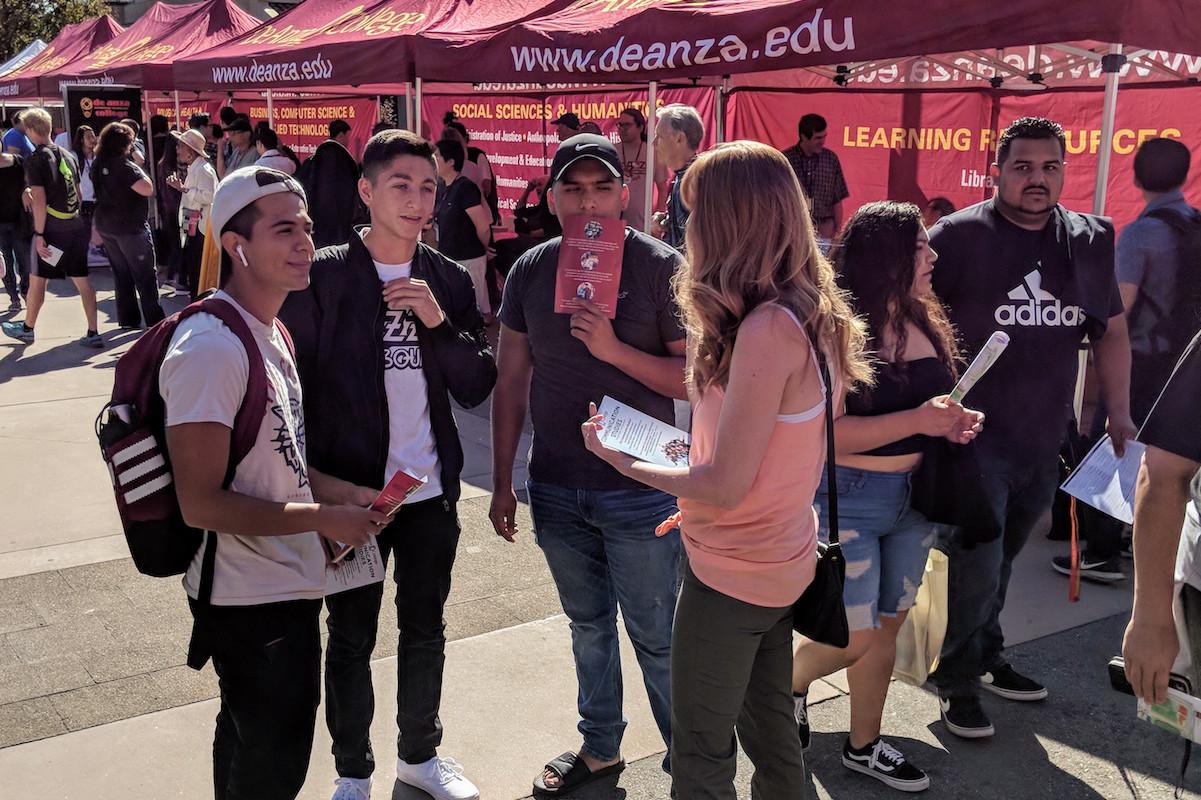 ---
---