Welcome Day Surveys + New Video
Highlights from this year's Welcome Day are featured in a new video that shows scenes from the Sept. 23 campus event, while emphasizing to students: You are welcome at De Anza every day!
The video debuted on college social media channels today and will be used to help promote De Anza and the Guided Pathways Villages to current and prospective students in coming months.
Surveys Show Welcome Day a Success
Results from post-event surveys sent to students and college employees showed this year's Welcome Day – the first held on campus since 2019 – was an overwhelming success.
92% of student respondents were able to find useful information about their Village – including 60% who said "yes" and 32% who said "somewhat"
94% were able to find useful information about departments, services and clubs – 66% said "yes" and 28% "somewhat"
98% were made to feel welcome by faculty and staff members in their Village – 86% said "yes" and 12% "somewhat"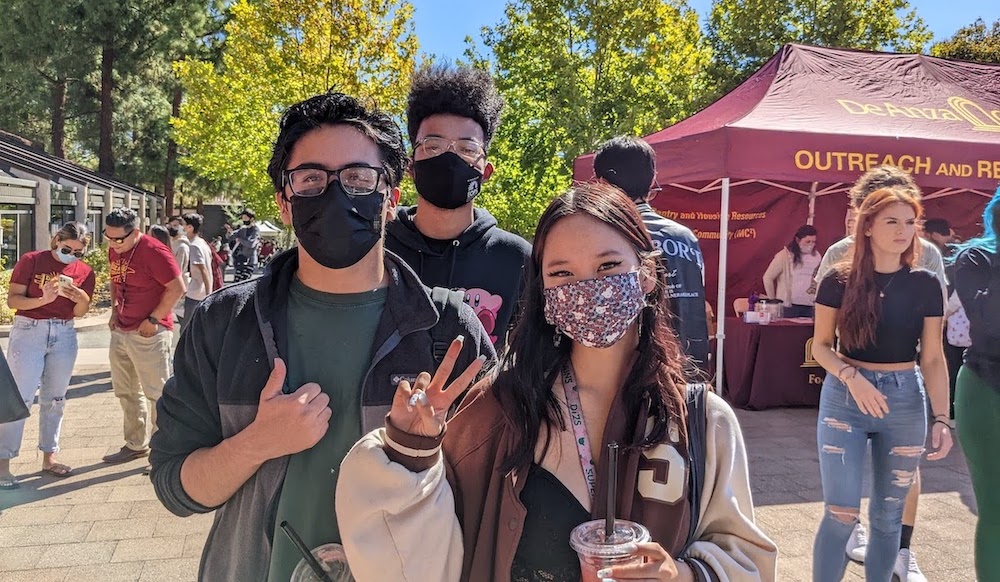 Students also said they enjoyed the atmosphere and found it helpful to meet with faculty members and staff.
"I really appreciated how friendly and kind everyone was," a student wrote in the survey.
"It was a good way of seeing my peers who I will be sharing classes with. The staff was very welcoming and easy to talk to, and I loved the campus as well," said another. "It was my first time being there."
Employees were also positive in a separate survey. "It was great to see the Village participation and students and employees excited to be checking out their Villages and connecting," said one respondent.
Another employee spoke with three students on campus the following Monday: The three had "met at Welcome Day and have already bonded and are supporting each other. They thought it was a great event and felt very welcome."
(Posted on Oct. 19, 2022)