Meet Our Coordinators
---
Christine Chai is the English instructor and co-coordinator of Puente.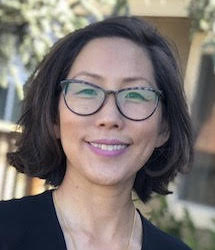 Born of Korean immigrant parents, Christine was proudly raised in the Bay Area. She attended the University of California, Davis, and San Francisco State University, where she received her bachelor's and master's degrees respectively. She has also lived, studied and worked abroad in Italy and Japan.
Christine has been teaching English, English as a Second Language (ESL) and Asian American studies at De Anza College since 2002. It has been her privilege and joy to work with students, particularly from communities that mirror her own family background: immigrants and students of color. She's served as an instructor for several cohort programs including Asian Pacific American Leadership Institute (APALI), IMPACT AAPI, and First Year Experience (FYE). Through her passion and knowledge working with said communities, she's both excited and deeply committed to participate, contribute and help guide Puente students navigate their transition to college and a successful transfer to a four-year institution.
Christine lives with her partner, son and dog in San Mateo and spends her free time caring for her elderly parents, cooking, baking, trying to stay healthy and watching all kinds of films and shows, especially K-dramas.
---
Liliana Rivera is the counselor and co-coordinator for Puente.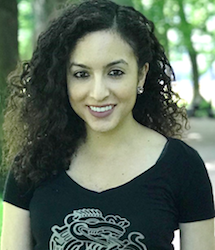 Lili graduated from Napa Valley College with an associate degree in social and behavioral sciences, and then transferred to the University of California, Davis. She received a bachelor's degree in sociology with an emphasis in law and society. Lili went on to get her master's degree in counseling with an emphasis in college counseling from San Francisco State University. She strongly believes in the saying, "Always a Student," because as an educator, she believes that we never stop learning nor growing.
During her free time, she enjoys reading, journaling, attending music concerts, traveling abroad and spending time with loved ones. Lili also spends her time volunteering for the Big Brothers, Big Sisters organization where she mentors a sophomore student in high school. In 2017, the city of Napa, Mayor Jill Techel and the Big Brothers, Big Sisters organization honored Lili as North Bay-Napa "Big Sister of the Year."
Lili is the proud daughter of two immigrant parents from Mexico. Lili is bilingual in Spanish and English. Apart from working and volunteering Lili's favorite place to visit is her dad's small hometown – Guanajuato, Mexico, known as "El Sabino."
---