Friday, Feb. 22, 2019
Critical Thinking Guides All on the Pathways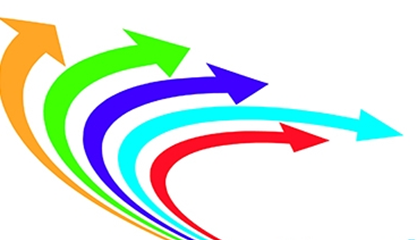 Looking through the lens of our ICC:
Critical Thinking
(Click on any photo for larger view)
---
Schedule of Events
Continental Breakfast: 8:30-9 a.m.
Join us for Continental breakfast in Kirsch Center Lobby
Morning General Session: 9-11:15 a.m.
The Kirsch Center KC 115
Welcome from your SLO/SSLO/AU Coordinators and Faculty Director, Professional & Organizational Development
LOAC Award: English and Reading Departments will present their post 2018 LOAC award assessment led by Kristin Skager
Students, Classified Professional, Faculty will gather to critically map a pathway for students to follow in reaching their goals.
Framing Guided Pathways activity as assessment of ILO Critical Thinking
Groups composed of students, faculty and staff map a course of study at De Anza College
Breakout Sessions: 11:30 a.m.-12:30 p.m.
On The Means and Ends of Teaching Critical Thinking (KC 112)
Presenter

Rich Booher

Location

Kirsch Center - KC 112

Description

Summary: Critical thinking is one of the core competencies that our college aims to teach. What is critical thinking? Why do we aim to teach it? Can it be taught? If so, how? I will discuss skeptical arguments that have been made about teaching critical thinking. We will consider how one might respond to them.
AB 705 Across Campus
Presenter

Jerry Rosenberg & Kristin Skager

Location

Kirsch Center - KC 113
Equity Work in Action: How doing this work benefits ALL – students, faculty, and staff
Presenter

Alicia Cortez & Mallory Newell

Location

Kirsch Center - KC 115
SSLO/AUO Workshop
Presenter

Veronica Acevedo Avila

Location

Advanced Technology Center - AT 204

Description

This session will focus on learning and reviewing the Student Service Learning Outcome (SSLO) and Administrative Unit Outcome (AUO) process through practical guidance and application.
SLO Workshop
Presenter

Mary Pape

Location

Advanced Technology Center - AT 311 (Top floor)

Description

This session will be focused on part-time faculty needs, but it will serve as a refresher for all who need to assess a course.
Lunch: 12:30-1:30 p.m.
Lunch Fireside Room Hinson Campus Center
Afternoon Happenings: 1-3 p.m.
Help Shop!
Location

Advanced Technology Center - AT 205

Description

Work together on assessments. Veronica Acevedo Avila and Mary Pape will be their to answer any questions/doubts.