Sustainable Campus
At De Anza College, "sustainability" means taking responsibility for promoting environmental stewardship, social equity and financial responsibility.

Award-Winning Sustainability Programs
De Anza's sustainability efforts have earned regional and statewide recognition.
First to Win "Green Business" Certification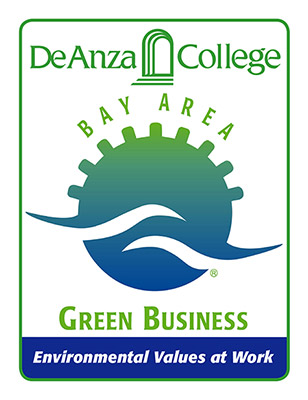 De Anza was the first community college to be certified as a Bay Area Green Business.
The program distinguishes organizations that protect, sustain and preserve the environment. The city of Cupertino also awarded the college with a GreenBiz certification, an offshoot of the Bay Area Green Business program.
The Bay Area Green Business Program is a partnership of local environmental agencies and utilities. They verify that participating businesses conserve energy and water, minimize waste, prevent pollution and shrink their carbon footprints.
De Anza earned the certification in 2016 in recognition for a number of initiatives, including
Using biodegradable products in the Campus Center
Replacing chemical fertilizers with composted material for athletic fields
Saving water through the use of low-flow showers and irrigation controls
Installing water bottle filling stations to discourage the use of plastic
Saving energy with LED lighting and sensors that turn off lights in empty rooms
Named Cupertino "Sustainability Champion"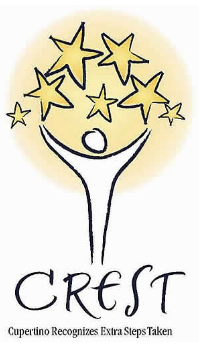 The city of Cupertino honored De Anza College with the title of "Sustainability Champion" as part of the city's 2019 CREST Awards program.
The award, which recognizes the college for its campuswide sustainability practices, was formally presented during a public ceremony at Cupertino Community Hall.
Earned Statewide Excellence Award

The California Community Colleges Board of Governors honored De Anza with an "Excellence in Energy and Sustainability" award in 2019, recognizing the college for its efforts to improve the operating efficiency of campus buildings.
The award cited a recent energy monitoring project for De Anza's S Quad buildings that will save 168,000 kilowatt hours and reduce energy costs by $55,000 annually.

Campus Sustainability Initiatives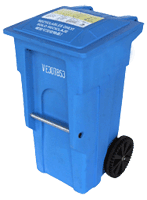 We are proud of our sustainability programs, from our campuswide recycling operation to our nine LEED-certified green buildings, and more.
Our Dining Services operation uses biodegradable plates and utensils, as well as green vegetables from a community garden on campus.
De Anza generates power from a fleet of solar panels in our parking lots, and our swimming pools are heated with the help of co-generation microturbines.
Campus restrooms use paper supplies containing post-consumer recycled content, while the landscaping around campus includes native and drought-tolerant plants.
These efforts are guided by a sustainability policy and goals outlined in a comprehensive, districtwide Sustainability Management Plan.
---
LEED Building Certification

Nine buildings on the De Anza campus are certified as meeting national LEED standards for sustainability in materials and design.
---
Academics and Civic Engagement
We also have innovative academic programs in Environmental Studies, which offer certificates and associate degrees to prepare students for jobs in public agencies, industry, consulting and public-interest groups
Classes are taught in the award-winning Kirsch Center for Environmental Studies – the first LEED Platinum-certified community college building in the nation.
Right next door is the Cheeseman Environmental Studies Area, a 1.5-acre natural garden containing 400 species of plants representing 12 California habitats.
More About Academic Programs
Recent innovations in our environmental studies programs include
Students in Energy Management and Building Science have opportunities for internships with solar installation firms working with local school districts and low-income housing providers
Students can use online software to monitor energy use patterns for campus buildings, as part of their studies in sustainable energy management
Our students have also established a monarch butterfly research habitat on campus to study ways of restoring the monarch population
Civic Engagement and Service Learning
De Anza students also work on sustainability through our Vasconcellos Institute for Democracy in Action, or VIDA
VIDA offers civic engagement opportunities through partnerships with campus and community groups
These include Our City Forest, a San José nonprofit that advocates for urban trees and shrubs
Another is Students for Equity and Environment at De Anza (SEED), which organizes education and advocacy campaigns around a variety of sustainability issues on campus
Make a Difference For the Future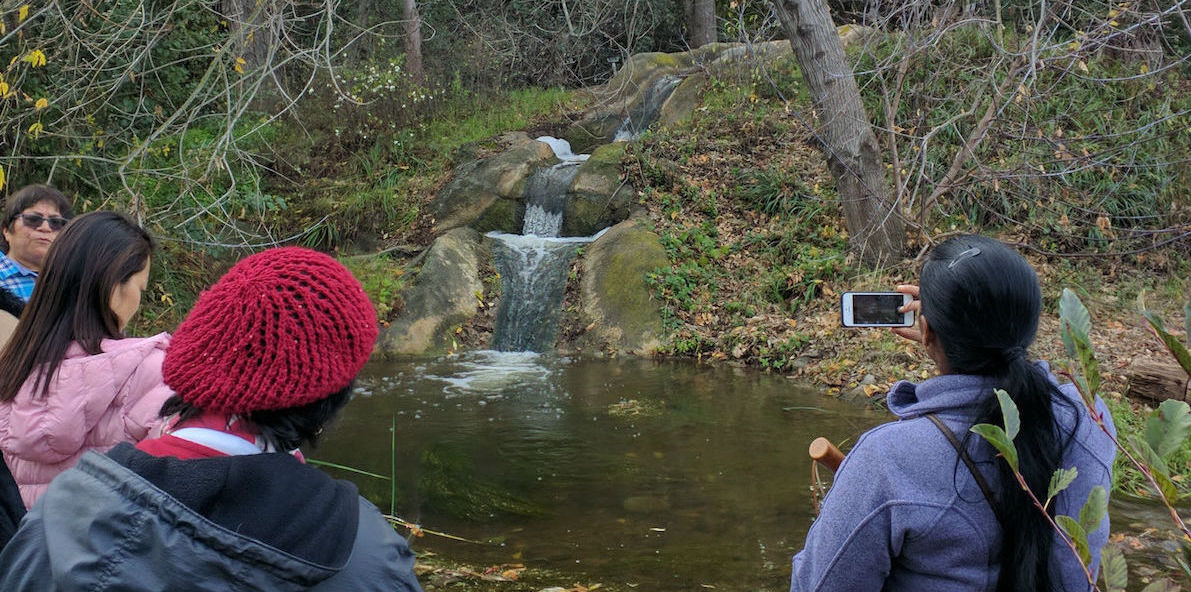 Visit the Cheeseman Environmental Studies Area at De Anza.