Vision
The De Anza Latinx Association will honor, cultivate and leverage the collective power, contributions, inclusivity and excellence of Latinx culture, knowledge and wisdom.
Mission
We are an organization committed to the nurturing and development of Latinx employees through personal support, community building/networking, professional mentoring and transformative organizational development.
---
Please Join Us!
Latinx Student Graduation and Recognition Virtual Ceremony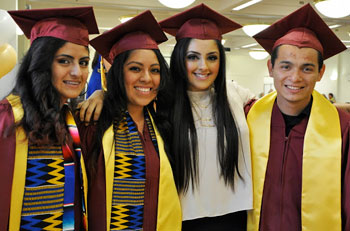 Friday, June 19, 2020
Time: 6:30pm
Location: Virtual Grad!

The big day is almost here! Here is the YouTube Link to view the virtual grad, which will premiere on June 19th, 2020 at 6:30pm: