Latinx Graduation and Recognition Ceremony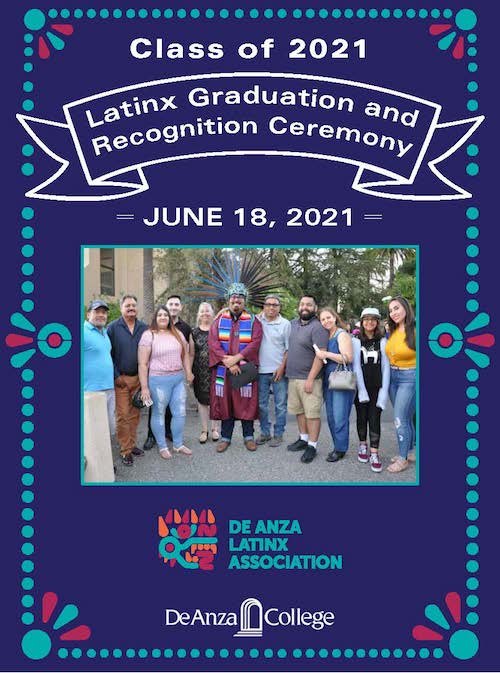 Please join us in honoring and celebrating De Anza's Latinx graduating students this year.
You can view or download our souvenir Grad Program here.
---
De Anza Latinx Grad Speaker and Scholarship Recipient Video
Join us for a video premier honoring our Grad Speakers and ADELA Scholarship Recipients this Thursday, June 24th at 6pm!
---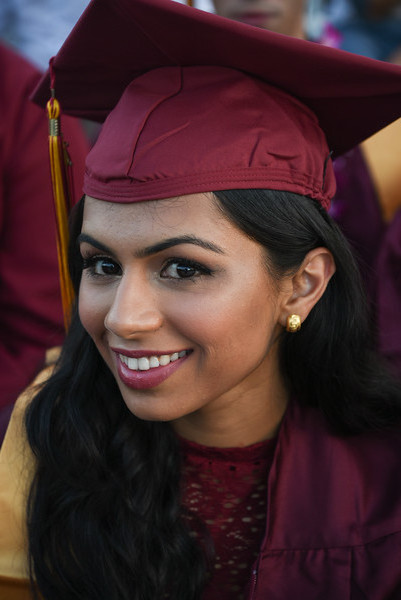 The Latinx Graduation and Recognition Ceremony was established in 1993 to recognize the accomplishments of Latinx students at De Anza College.
Believing that student success should be celebrated, a small group of Latinx staff members organized institutional and community support to launch this event, which has grown into an annual tradition for students, families and friends.


NEW

ADELA Scholarship Winners

Each year, the Amigos de Educacion de las Americas (ADELA) Scholarships are awarded to deserving De Anza College students who are transferring to four-year institutions.

Congratulations to the following students, who were this year's ADELA Scholarship Recipients!
Giselle Alvarez
Vanessa Bermudez
Isabela Da Costa
Karina Gonzalez Guzman
Ashley Lopez Valdez
Andrea Pantoja Sanchez
Ariadna Pavon Arriaga
Daniela Plascencia Delgado
Keanna Ruiz
Enrique Samaguey
---
Donate to the ADELA Fund

We welcome all contributions to the ADELA Scholarship Fund. If you'd like to show your support by making a donation, please click the DONATE NOW button to visit the Foothill-De Anza Foundation's online donation website.
Look under the Designate Your Gift heading and select Other, then and type in the code: ADELA
The foundation's Tax Identification Number is 94-3258220
Please also consider supporting the ADELA Scholarship Fund through a payroll deduction.
You can also help spread the word by telling students about both the future ADELA scholarship and the recognition ceremony for the 2020-21 academic year!