Latinx Grad 2019
Celebrating 25 Years of Heritage
Friday, June 21, 2019
---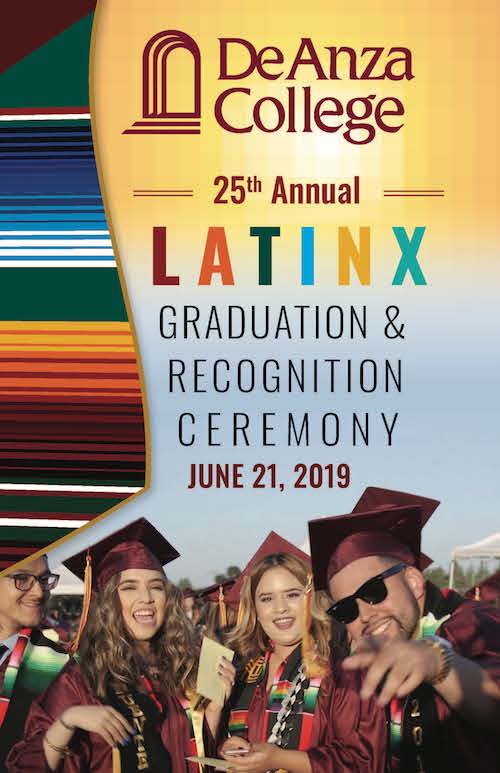 ---
In 1993, a De Anza student asked her club adviser, Olivia Patlan, why the college didn't recognize the success of its Latinx students. The answer was simply that there was no institutional mechanism for this acknowledgment.
The question prompted a small group of Latinx staff members to respond by organizing institutional support and creating a recognition ceremony that has evolved into an annual community celebration and testimonio to Latinx student success.
Over the past 25 years, with the support and dedication of the Latinx community at De Anza, the annual effort has grown to include the awarding of scholarships from the ADELA (Amigos De Educación Las Américas) Scholarship fund.
Founding organizers for this event included Sofi a Abad, Alicia Cortez, Araceli Kaliangara, Virginia Marquez, Vicky Moreno, Olivia Patlan, Carmen Pereida, George Robles, Lupe Robles-Sane, Jose Luis Rueda, Sylvia Rueda, Roxana Rugliancich, Selda Sigala-Aguilar and Lillian Zamora.
De Anza's Latinx Graduation In the News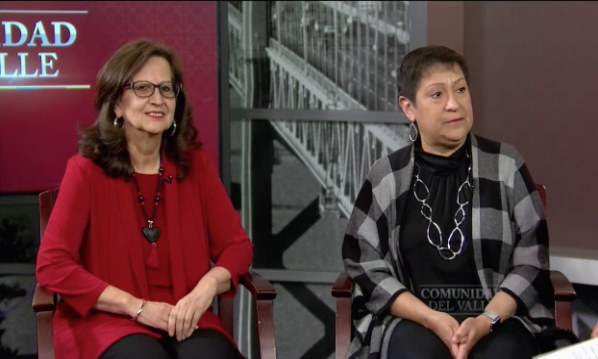 NBC Bay Area: Interim President Christina Espinosa-Pieb recently appeared with Alicia Cortez, dean of Equity and Engagement, on NBC Bay Area's "Comunidad Del Valle" program. They spoke with host Damian Trujillo in 2019 about the Latinx Graduation and its 25th anniversary at De Anza. Watch the video
Telemundo 48: De Anza's Latinx Graduation was also the topic of a recent Spanish-language segment of "Comunidad Del Valle." Trujillo spoke with Mayra Cruz, child development instructor at De Anza and co-chair of the Latinx Graduation organizing committee, and Pancho Antonio, student speaker at the 2017 Latinx Graduation, who transferred to the University of California, Berkeley. Watch the video
---