Equity Champion Awards 2020
And the 2020 Winners Are ...
(See below for honorable mentions)
---

Zack Judson (Faculty)
Zack began her higher education at the College of Sequoias community college where she wanted to major in anything but math. Seventeen years later she graduated from UC Berkeley with a Ph.D. in mathematics and soon began to teach math at De Anza. There is nothing she would rather be doing.
---

PUSO (Students)
The goal of the Pilipino United Student Organization is is to create solidarity with the community, educate others about our culture, and build life-long friendships. PUSO would like to thank our members, advisors, and supporters for the constant encouragement. We hope to continue educating and spread awareness within our community, Isang Bagsak!
---

Lisa Mandy (Administrator)
Lisa has been working in the financial aid arena for 35 years, including seven at DeAnza. She has also served on the California Community College Student Financial Aid Administration's board for the past three, going on four years, as the representative for De Anza's region. She was elected as the board's vice president for federal issues last year.
---

Diana Argabrite (Classified Professional)
For more than 30 years, Diana has directed the Euphrat's Arts and Schools Program and curated and produced one-of-a-kind exhibitions and events. She's also a visual artist with a collaborative public art practice. Her immigrant artist mother's Holocaust survival stories and Diana's own experiences with Bay Area counterculture inspired a lifelong quest to bring unseen stories to light and be an Artivist.
---

Adaptive Physical Education (Program/Department)
APE has been a part of our institution and community since the mid-1970s. Our mission is to provide students with disabilities accommodations necessary for equal and effective participation in physical education. We work hard to accommodate each student, no matter where they are in developing and achieving their physical and academic goals. APE is honored and humbled to accept this great award.
---

Honorable Mentions
Evaluations Team (Admissions and Records): Veronica Aparicio, Jeff Dickard, Joseph Gilmore, Yasmine Malboubi, Christa Steiner and Robert Tomalinas ​
Lakshmi Auroprem, Library Services Technician ​
Laureen Balducci, Dean of Counseling and Disability Support Programs & Services ​
Sandy Cardoza, Library Services Technician ​
Angélica Esquivel Moreno, VIDA and HEFAS Program Coordinator ​
Kimberley Lam, Student ​
Louise Madrigal, Athletics Counselor ​
Diana Martinez, Environmental Studies Technician ​
Jasmine Montuy, Student ​
Helen Pang, Career Services Counselor ​
Cathy Patel, Disability Support Programs & Services Counselor​
Peter Pham, Student ​
Tony Santa Ana, Office of Equity Program Coordinator ​
Chris White, Association of Classified Employees President ​
Thank You for All That You Do!
---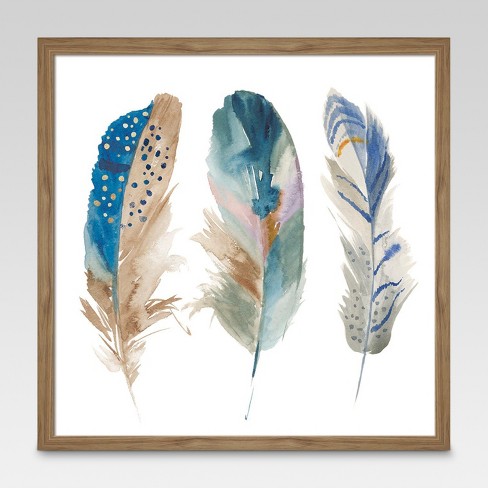 The Equity Champions program was created to recognize and celebrate those who make significant contributions to inclusiveness at De Anza – and to advancing the college's vision of equity, social justice and multicultural education. The program is sponsored by the Equity Action Council, a shared-governance group at De Anza.
We recognize that there are multiple ways of demonstrating commitment to equity values. The following are examples of ways that nominees have exemplified their commitment to equity:
Promoting a deeper understanding of equity by advancing best practices in their respective office and/or program
Exhibiting leadership qualities in their work through collaboration, courageous conversations, inclusion through an intersectional lens, and fosters accountability
Prioritizing student needs and advocates for systemic and institutional change to address them to ensure equitable opportunities. Serves as a creative and equity-minded decision maker in the shared governance process
Fostering practices that help bridge the student equity gaps
The individual or team being nominated should also embody the spirit and principles outlined in the EAC's Reaffirmation of Our College Values: These value include:
We believe in democratic participation by every member of our community.
We are committed to protecting the rights of others, particularly the most vulnerable among us. We know diversity is our strength, and ensuring solidarity means standing up for working class students, prioritizing the needs of underserved student populations and closing the achievement gap.
The programs that serve historically underserved students must be protected. We are committed to workers' rights, and we believe that cuts to classified staff and part time faculty will disproportionately affect people of color who have disproportionately been hired more recently.
To sustain our integrity and strength as an institution, we must protect equity and diversity at all levels in our community.
We uphold the value of accessible and affordable higher education as a public good. We recognize that multicultural course offerings reflecting the backgrounds of our diverse student body, particularly those who are and have been historically underrepresented, are an essential element in the network of support that attracts, retains, and creates a successful learning and growth experience for our students.
We recognize that we are in a serious time of contraction as colleges and as a district.
However, we reject the notion that diminishing opportunities and cutting programs for the most vulnerable are the inevitable solutions.
About EAC:
The Equity Action Council is a shared governance body that helps facilitate campus wide development and support, engagement, implementation of programs, evaluations, policies and procedures that are in line with De Anza College's vision of equity, social justice, and multicultural education. The Council helps meet the goals and objectives of equity at De Anza and in particular, the Equity Office.