2022 Equity Champion Awards
Stay Tuned For Next Year's Awards
For general information about the Equity Champion Awards and forthcoming updates about the 2023 awards, please visit the main
Equity Champion Awards webpage
.
The Equity Champions program was created to recognize and celebrate those who make significant contributions to inclusiveness at De Anza – and to advancing the college's vision of equity, social justice and multicultural education. The program is sponsored by the Equity Action Council, a college shared governance group.
And the 2022 Award Recipients Are ...
Click each name to learn more about these award winners!
We're celebrating these outstanding recipients of the 2021Equity Champion Awards to recognize the individuals and groups making significant contributions to inclusion at De Anza College and to advancing the college's vision of equity, social justice and multicultural education.

Student: Aminata Henry
Major: Psychology
(she/her/hers)

Aminata Henry is a psychology major at De Anza. She plans to transfer to Sacramento State University in the fall to continue her studies. During her time at De Anza, she served as the president of the Black Student Union (BSU) for two years. During those two years, the BSU hosted multiple events that catered to the Black and African American students on campus.​
---

Classified Professional or Supervisor: Angélica Esquivel
Program Coordinator, Vasconcellos Institute for Democracy in Action (VIDA)
(she/her/ella)

Angélica Esquivel is a long-time advocate for undocumented immigrant youth and their families. She advocates for undocumented communities in higher education and grassroots organizing in the community. Angélica has been working as an educator for the past five years. Her work in higher education began as a community college student 10 years ago where she co-founded the first student-run undocumented student resource center. The center supports students, families and the community at large. She continues to work with students, colleagues and families to navigate higher education, access to resources and their rights as human beings. She has both the role as a program lead and professor to support students in and out of the classroom to create institutional change in higher education.​
---

Faculty member: Alicia Mullens
Instructor, Meteorology
(she/her)

Alicia is an instructor and coordinator of Meteorology at De Anza. She is passionate about both sharing the wonders of the atmosphere with our students, and showing them that science is for everyone. She is also a proud transgender woman who wants to help make De Anza college a safe and welcoming space for LGBTQ+ students and staff. Her current efforts involve highlighting LGBTQ+ representation in STEM through the Guided Pathways program, and working with administration to improve our "preferred name" process on campus.
---

Administrator: Dr. Elvin T. Ramos
Dean, Social Sciences and Humanities
(he/him)

Dr. Elvin T. Ramos currently serves as the Dean of Social Sciences and Humanities at De Anza College. He teaches courses in Humanities, American Government, World History, Urban Studies, Social Sciences, United States History, Political Science and Global Development. His field of research is in the study of world poverty and its history – which encourages his drive and special interest in finding ways to eradicate world poverty. He is the founder and board chair of Global Tassels and was president from 2014-2020. He is a 2022-2023 Emerging Leaders Fellow at the Society of Colleges and University Planning (SCUP). During his leisure time, he enjoys traveling around the world with his loved ones, cooking, reading, writing, watching TEDTalks, spending time in coffee shops with friends, swimming and meditating during his morning runs. ​
---

Team: Claudia Guzman and Jesus Ruelas (Guided Pathways)
Claudia Guzman, Program Coordinator, Office of Professional Development
Jesus Ruelas, Counselor, Office of Outreach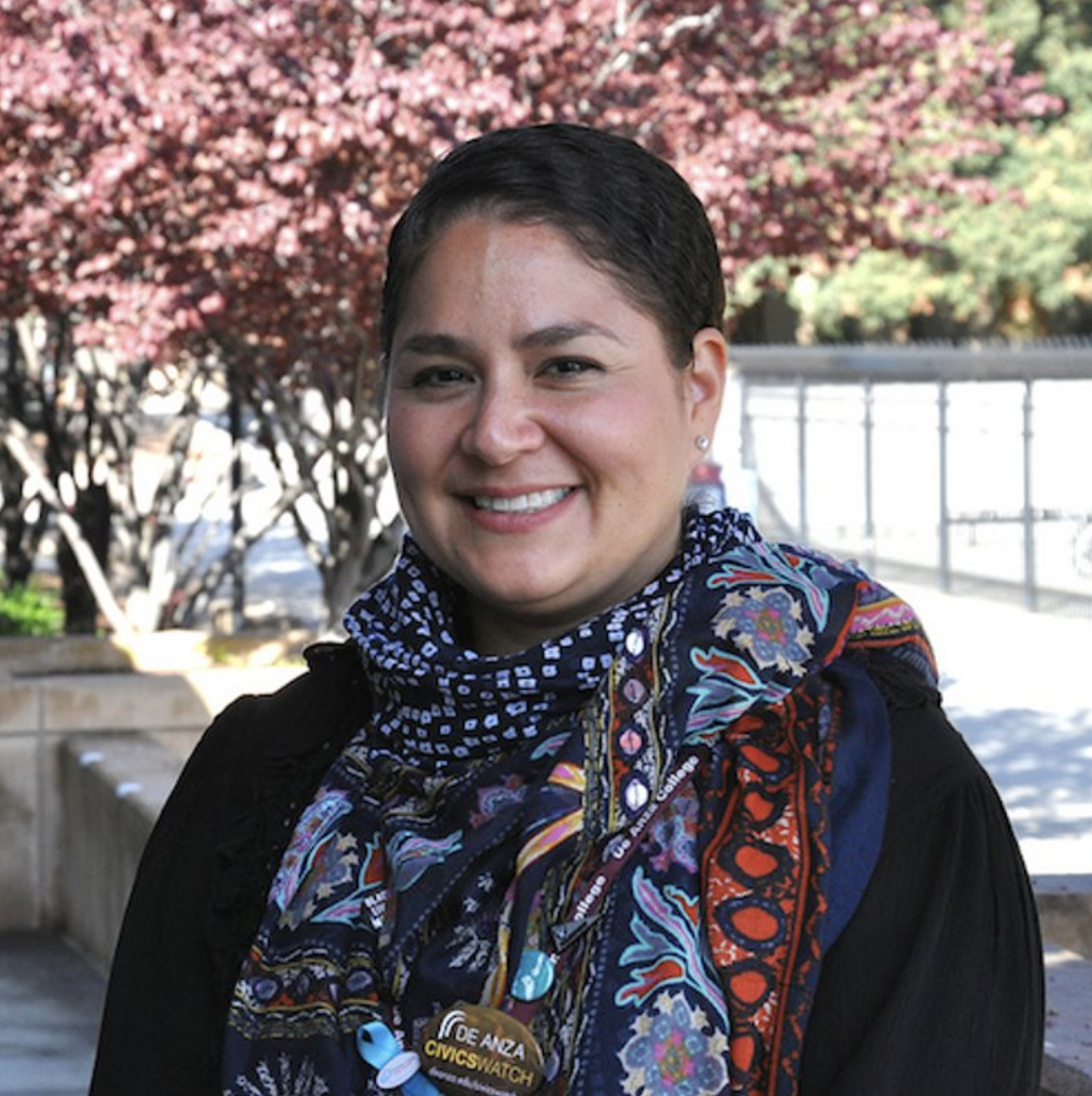 This year, Claudia Guzman and Jesus Ruelas, with other members of the Guided Pathways StudentReady Rapid Response team, developed an initiative to create services and programing to serve the needs of formerly incarcerated students on our campus. They connected with the Statewide Community College Rising Scholars network and were awarded a $118,000 grant to jump start a dynamic program to serve formerly incarcerated students at De Anza and to offer educational opportunities to currently incarcerated local students.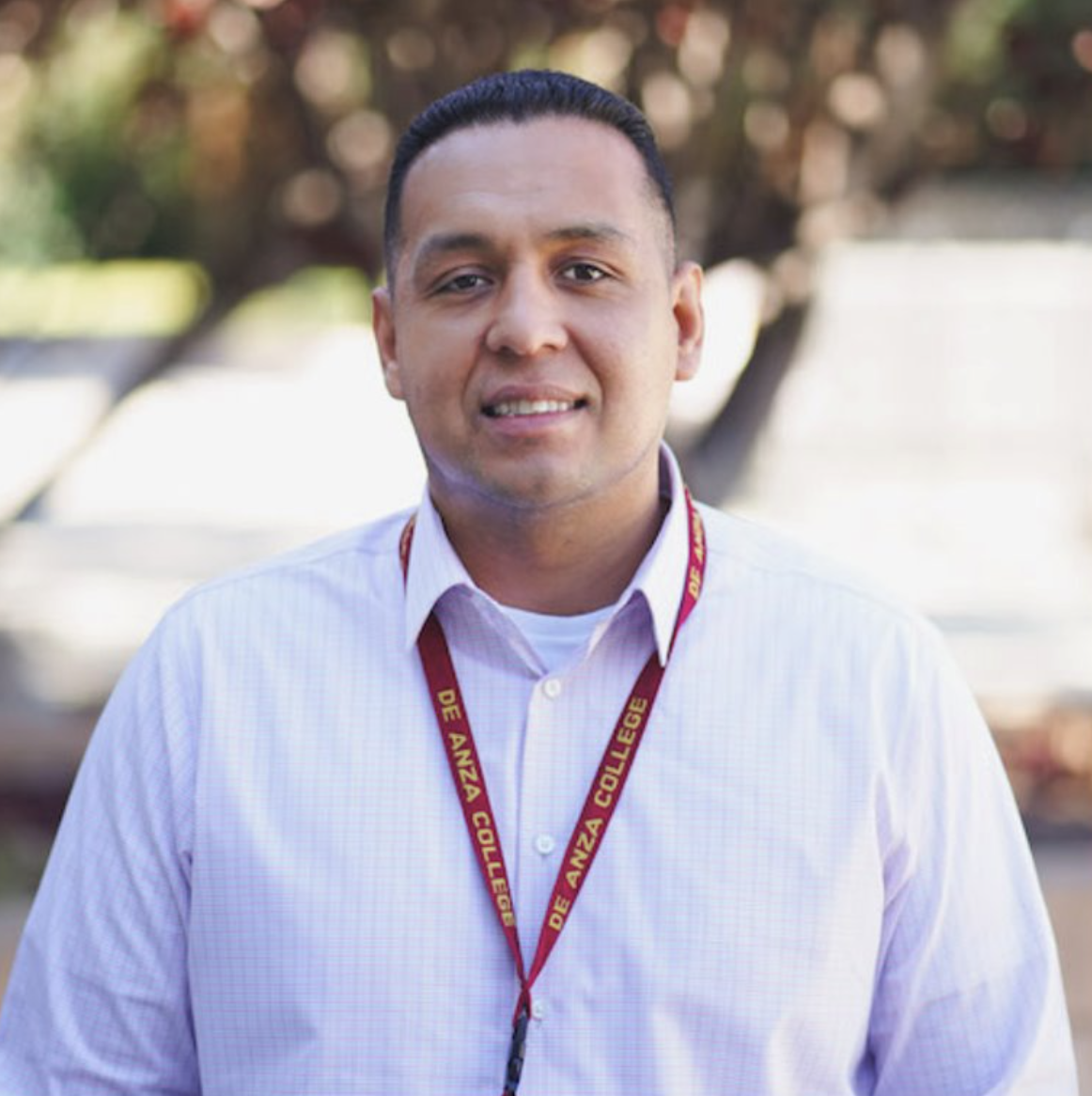 They are in the process of creating systems to identify students for in-reach and outreach to formerlyincarcerated students, building student focus groups and both student/employee advisory teams, developing partnerships with community organizations, establishing counseling support, creating an online resource guide for students and professional development for De Anza employees, identifying and setting up a space for students to meet, and strategizing about how to establish the foundations for support systems and an academic cohort program.​
---


Elder: Edmundo Norte
Dean Emeritus, Intercultural/International Studies
(he, him)
In many of our communities, we value our elders because they provide wisdom, guidance, support, mentoring and refuge. They are there when life becomes confusing, and clarity is needed. ​Edmundo embodied these qualities throughout his service at De Anza.​
---
Award Criteria
We recognize that there are multiple ways of demonstrating commitment to these values. The individual or team being nominated should also embody the spirit and principles reflective in the criteria below. The following are examples of ways nominee(s) exemplified their commitment to equity:
Promoting a deeper understanding of equity by advancing best practices in their respective office and/or program
Exhibits leadership qualities in their work through collaboration, courageous conversations, inclusion through an intersectional lens, and fosters accountability.
Prioritizes student needs and advocates for systemic and institutional change to address them to ensure equitable opportunities.
Serves as a creative and equity-minded decision maker in the shared governance process
Fosters practices that help bridge the student equity gaps.
Feel free to reach out to Adriana Garcia at EquityOffice@deanza.edu for any questions.
Meet Last Year's Winners
Read all about our
2021 Equity Champion Award
winners