2019 Student Speaker: Manny Barrios
Worth Remembering
"It's the drive to
pursue a dream
, and all the support you get from people who say,
'Don't give up,'
that makes all the difference." - Manny Barrios
This year's commencement speaker is Manuel Alonzo Barrios, a first-generation college student who plans to become a dentist and one day open a community clinic that's also a resource center for underserved and immigrant families.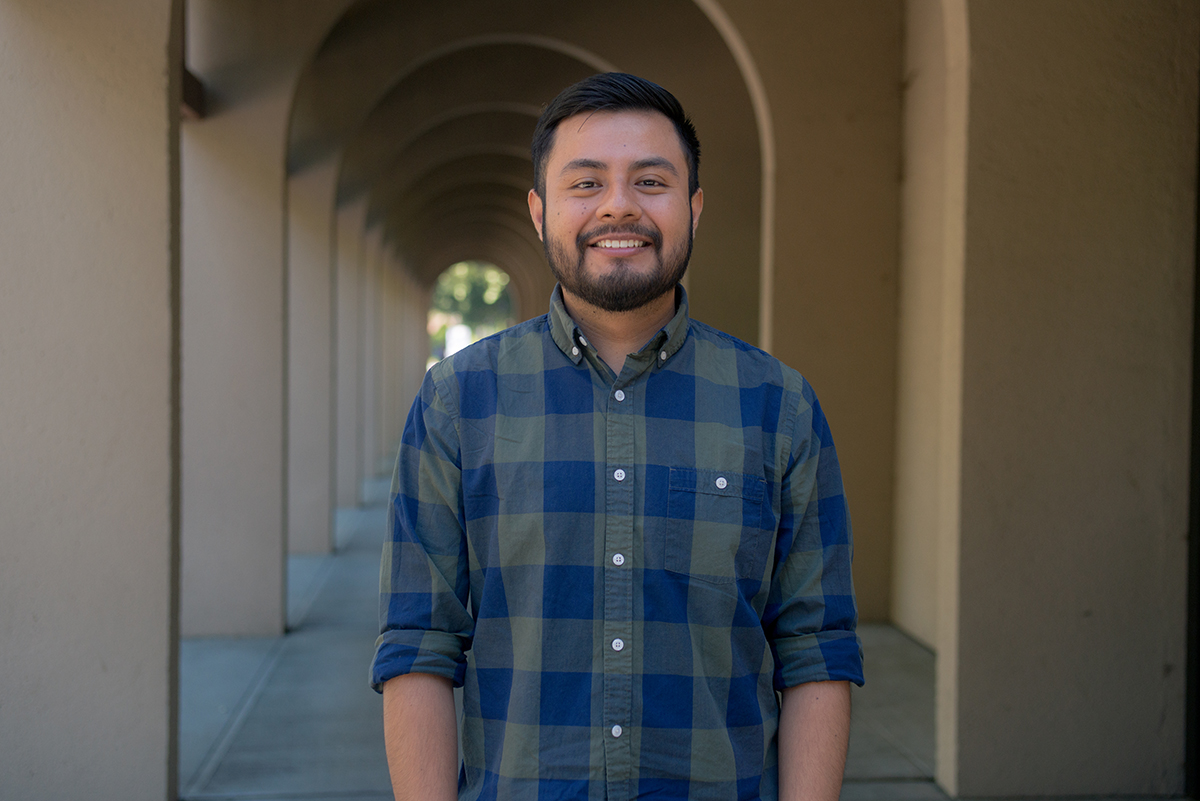 The 24-year-old Gilroy resident had to overcome numerous hurdles on his way to graduating this year with an associate degree in Liberal Arts. He worked his way through college, holding full-time jobs at fast-food restaurants and retail outlets while pursuing internships and serving as a student coordinator in HEFAS, a program for undocumented students who are enrolled under the state law known as AB 540.
Manny's determination was recognized this year when he was awarded the Karl S. Pister Leadership Opportunity Award, a major scholarship that provides $20,000 to a community college student who transfers to the University of California, Santa Cruz. He plans to earn a bachelor's degree in Biology and apply to dental school.
Along with school and work, Manny has volunteered with an after-school program for disadvantaged children, a homeless shelter in Gilroy and a dental clinic that served low-income families. He credits his mother with teaching him about compassion and service. A farmworker and single parent, she raised three children after emigrating from Oaxaca, Mexico when Manny was 11.
During his time at De Anza, Manny said, he benefited from mentors and counselors he met through EOPS, or Extended Opportunities Programs and Services, and at HEFAS, also known as Higher Education for AB 540 Students. He was also active in the Men of Color Community.
While participating in the EOPS Scholars program, he was encouraged to seek out internships and attend conferences for students considering careers in healthcare. At HEFAS, he found himself mentoring other students.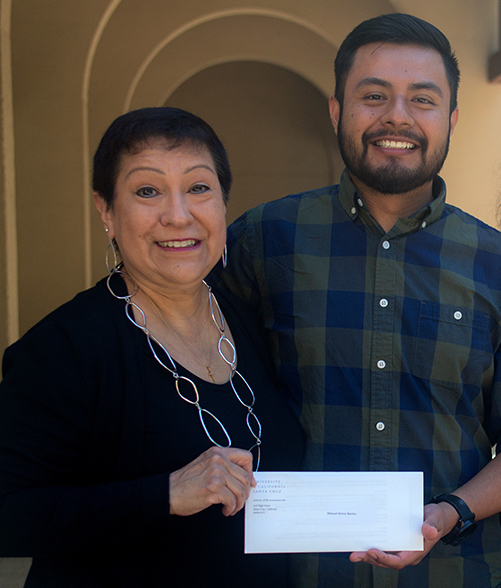 Manny Barrios with Interim President Christina Espinosa-Pieb
---
"I realized that I was not the only one who needed support to get through the higher education system," he explained. "People have helped me as mentors, and I want to do the same thing to support others."
De Anza College is like a family, he added, or a small village. "Everywhere you go on campus, they have their arms wide open. It's really powerful, and it helps you keep going."
At HEFAS, Manny helped organized rallies, workshops and services for undocumented students. He has been open about his own undocumented status and even participated in a college video series about undocumented students at De Anza. The federal program known as DACA has allowed him to work legally while pursuing his studies.
Uncertainty about the future of DACA under the Trump administration has caused plenty of frustration, Manny said. But he added, "I'm still here. It's the drive to pursue a dream, and all the support you get from people who say 'Don't give up,' that makes all the difference."
---