Welcome to the IIS Division!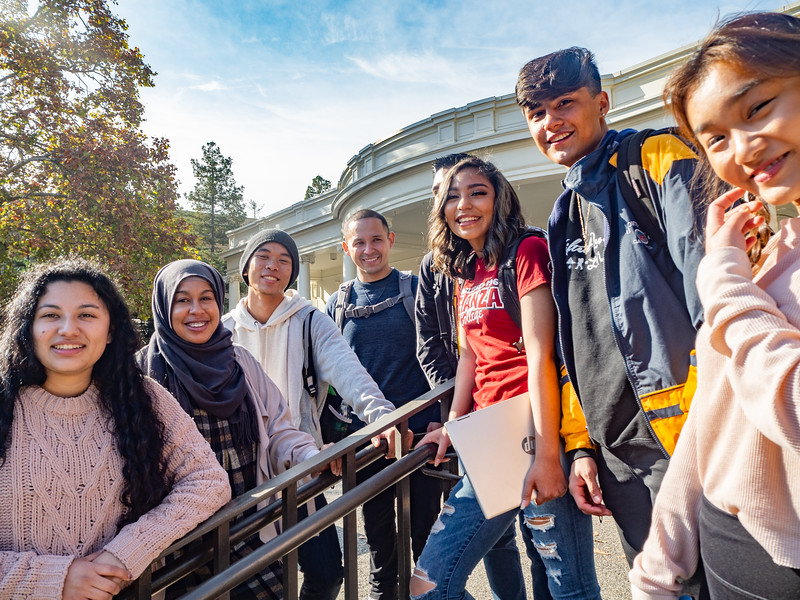 Our division includes De Anza's pioneering Ethnic Studies programs, as well as International Studies (Global Studies), Women's Studies and 12 different World Language programs – from American Sign Language to Vietnamese.
Our programs are designed to assist you in developing a sophisticated knowledge and critical understanding of the multiple definitions and elements of culture, including the psychology, history and sociology of language, politics, and power dynamics in human relationships at the individual, interpersonal, and institutional or systemic levels.
Updated Class Listings for Ethnic Studies
Many courses that were previously labeled as "Intercultural Studies" are now offered through new departments. Be sure to check the class schedule for courses with these prefixes:
All courses offered through these departments will satisfy De Anza's ICS course requirement for an associate degree.

Departments and Areas of Study
We invite you to explore our course offerings, and our certificate and degree programs, in subjects that can build your capacity to work effectively in a wide range of fields – including community advocacy, education, public policy and many more.
Our Intercultural Studies (ICS) program has a special importance at De Anza College. We are the only program at the college from which students must take at least one course as a requirement for graduation with an AA or AS degree. This requirement stems from a recognition that every individual can benefit from the understanding to be gained from ICS courses.
Ethnic Studies Multiracial Panel Series: April-May, 2021

Our Histories, Our Experiences, Our Lives: From Learning to Collective Action
These panels were developed for everyone to learn from, about and with each other – with the goal of building multiracial alliances and a multiracial coalition at De Anza College, to support structural and systemic change. Each panel focused on experiences and perspectives relating to one of our core areas of ethnic studies.
IIS Division Office
The IIS Division office is located in De Anza's Multicultural Center (MCC) – one of the hearts of our campus, where individuals, small groups and student organizations of all kinds can study, plan and organize together. The MCC is used for meetings, special events and community-building activities with a multicultural flavor. Activities are supported by De Anza Student Government (DASG) funding – so please come and use this communal space!