Meet Our Staff and Therapists
The Mental Health and Wellness Center is staffed by therapists from Bay Area Clinical Psychology Ph.D. and Psy.D. programs. These practicum interns are supervised by William Firmender, Ph.D.
---
Suzanna Ramirez, Administrative Assistant (she/her)
Available: | Monday - Thursday 8:30am- 5:30pm | Friday 8:30am-2pm|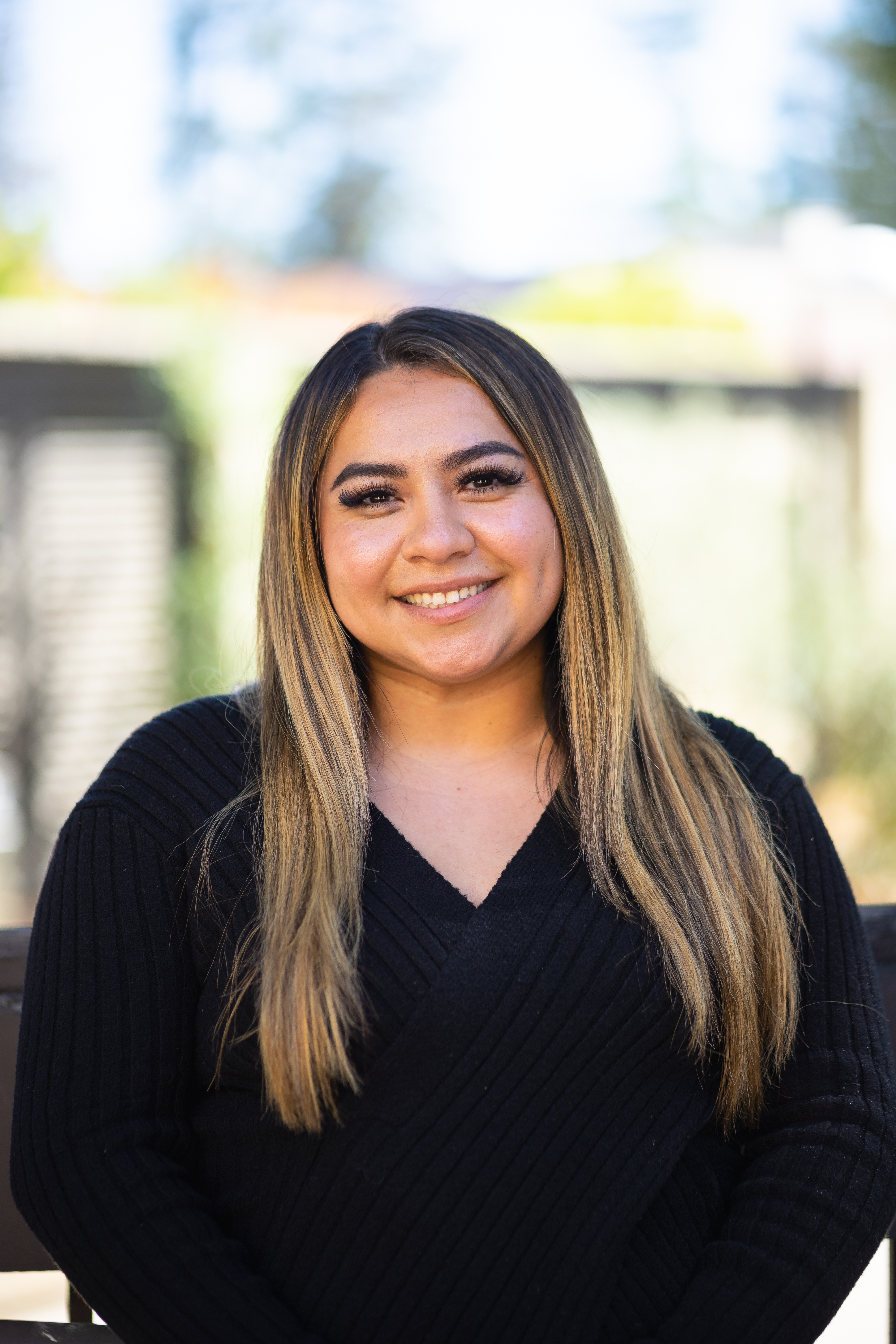 Suzanna is the administrative assistant of the Mental Health and Wellness Center at De Anza College, where she is also a proud alum. She has an associate degree in Liberal Arts - Social & Behavioral Science Emphasis, as well as an Associate in Communication Studies for transfer. Suzanna looks forward to continuing her education to receive a bachelor's degree in communication studies. She is passionate about helping her community and providing support to students in need. Her dedication started in 2012 helping low income students within after school programs creating a safe space for them. Suzanna started working a temp position for Psychological Services at De Anza in 2019, which led her to a full time position. Her devotion is making resources available to her team and students about mental health. She is a proud fur mom to a maltipoo named Mela, who she adores. Suzanna is an outstanding employee who is compassionate and empathetic to her students and staff.
---
William Firmender, Ph.D. (he/him) - Director
Available: |Monday - Thursday 10 am - 5:30 pm|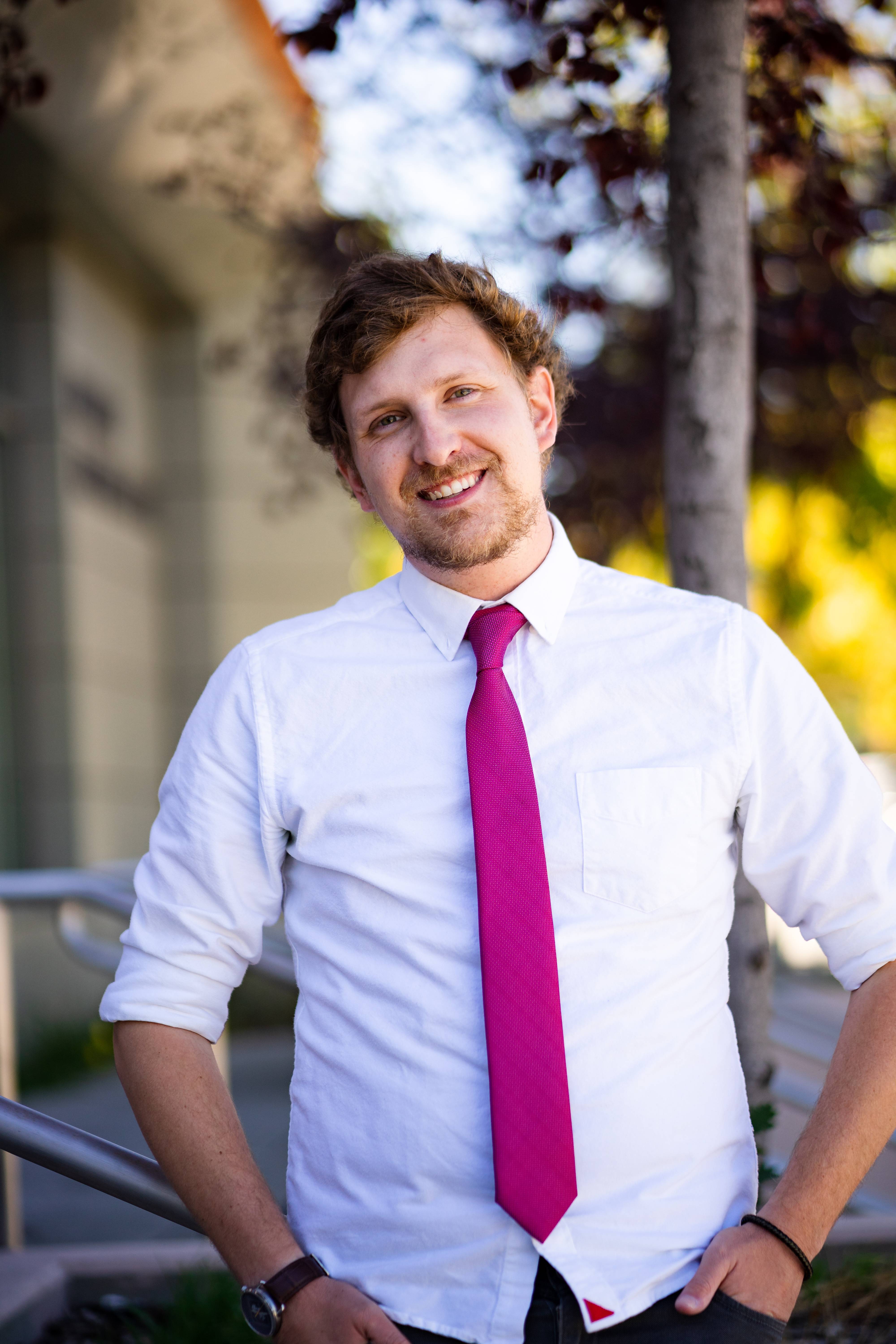 Dr. Firmender is a licensed psychologist and the Director of the Mental Health and Wellness Center at De Anza College. He moved to California after spending his childhood, adolescence, and early adult years in South Carolina, Washington, D.C., and New York City. His clinical and research interests include diversity and community mental health, public policy, program development and evaluation, and therapeutic sports interventions. He has a great deal of experience helping clients deal with stressful life transitions. Using a combination of humanistic, behavioral, and attachment approaches to psychotherapy, he aims to help clients feel comfortable with themselves, feel less self-critical, and feel capable of making and maintaining meaningful life changes. Such changes are based on substantive collaboration with clients to create tangible, realistic, and attainable goals.
---
Kimberly "Kim" Lee, Psy.D. (she/her)
Available: Unavailable during the Summer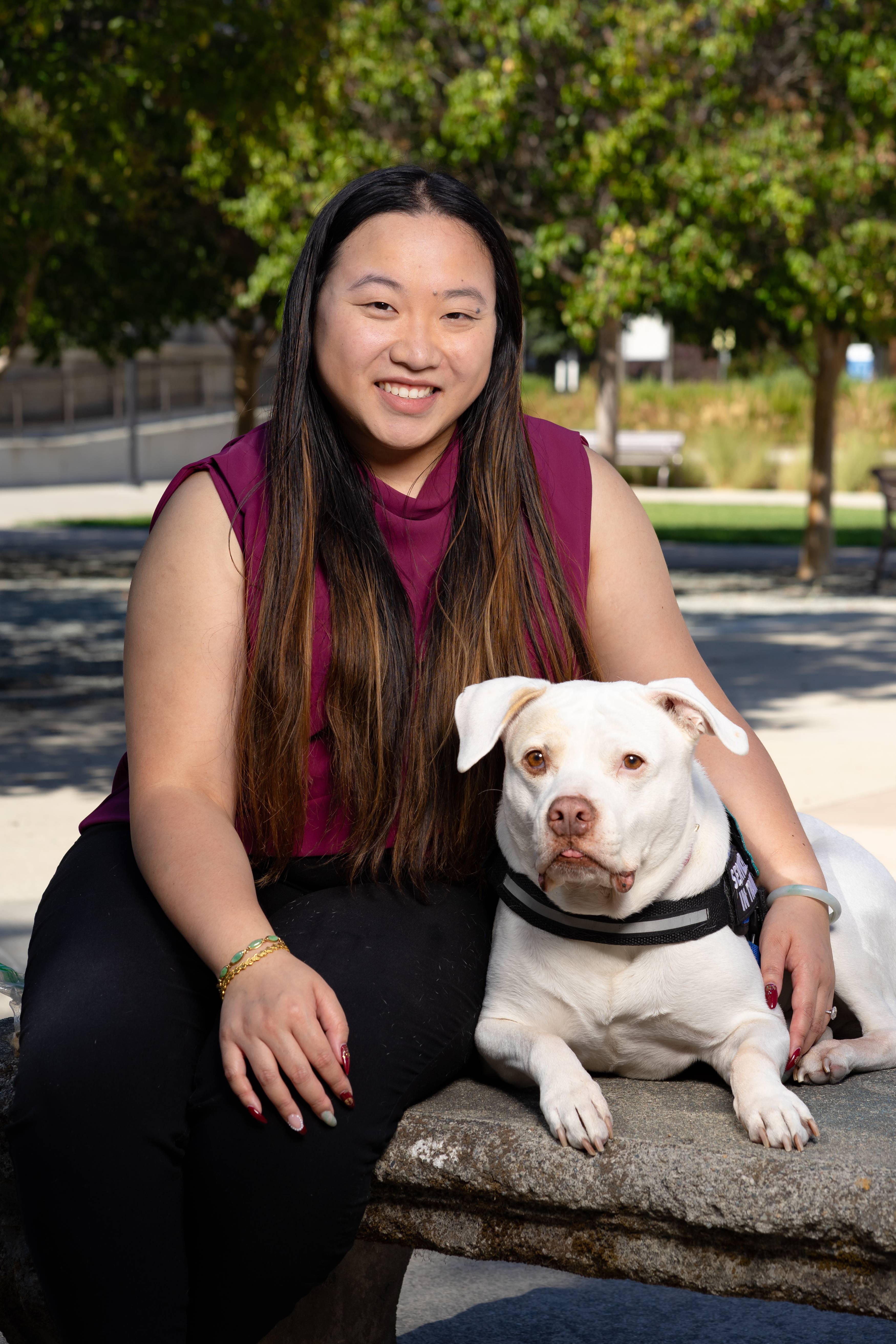 Dr. Lee is a recent graduate from the Doctor of Clinical Psychology program at NU's JFK School of Psychology. She received her B.S. in psychology from Saint Mary's College of California and her M.A. in Clinical Psychology during her graduate program. Dr. Lee has experience working at a variety of settings providing individual, dyadic, and group therapy across most life developmental stages using strength-based and trauma-focused Cognitive Behavioral Therapy (CBT). She has also treated a variety of clinical issues including but not limited to various types of trauma (e.g., PTSD, complex trauma), mood disorders (e.g., anxiety, depression), the spectrum of psychotic disorders, self-esteem issues, acculturation difficulties, cultural discrimination, multigenerational differences/individuation, family and relationship stress, as well as complex grief.
Dr. Lee is passionate about increasing accessibility to mental health services for marginalized communities and providing trauma-informed care. She aims to spread awareness of invisible disabilities, as well as promote social justice for discriminated, stereotyped, and marginalized populations. Additionally, she is passionate about the benefits of animals in mental health treatment, as well as animal rights. Dr. Lee is the mother of a rescued American Staffordshire Terrier mix, Roxy, who is in training to be her service dog. Just as with her clients, Dr. Lee seeks social justice for stereotyped and discriminated dog breeds, since Roxy is often mislabeled as dangerous and a "pitbull". Together they are working to break stereotypes and presumptions of people with disabilities and service animals
---
Anita Vazifdar, MMFT, LMFT

#110606 (she/her)
Available: Unavailable during the Summer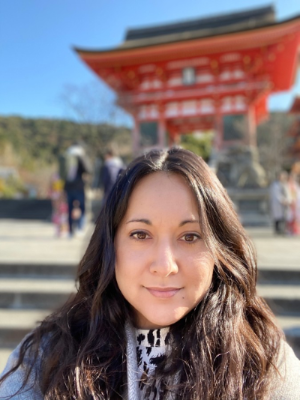 Anita is a licensed Marriage and Family Therapist. She holds a Masters of Marriage and Family Therapy from the University of Southern California, and a Bachelor of Arts in International Studies from University of Wisconsin – Madison. Anita is passionate about empowering young adults to find their authentic selves, increase self-esteem, and build coping skills to overcome life's difficulties. As a bi-cultural individual, she understands the significance of cultural identity, & works from a client-centered approach to create a strong and compassionate alliance with her clients. She works with individuals to develop their unique cultural identities and make sense of the world and society around them.
Much of her experience has focused on working with young adults transitioning from adolescence to adulthood. She fosters a supportive environment for young adults to explore the difficulties that surface during this challenging phase of life. In her own life she has seen the significant impact of a mindfulness practice and utilizes this approach in her work to promote emotional regulation and emphasize the importance of living more fervently in the present moment. Anita is trained in Dialectical Behavior Therapy, which is an evidence-based practice that incorporates mindfulness techniques with other coping skills to ease emotional distress, increase interpersonal effectiveness, and increase emotional well-being. Specialties: Individual and group psychotherapy; creating coping skills for anxiety, depression, and trauma; working with college-age young adults to overcome life-transition obstacles; women's empowerment; and supporting individuals with disabilities.
---
Brian Lippincott, Ph.D. (he/him)
Available:
|Monday and Thursday|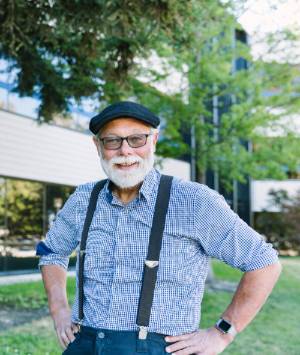 Brian Lippincott Ph.D is a Psychologist and Supervisor for the Mental Health and Wellness Center at De Anza College. Dr. Lippincott earned his Bachelor's degree from Saint Mary's College of California in 1978 in the Integral Curriculum of the Liberal Arts which is a Great Books program. He immediately went on to John F Kennedy University to earn his Master's degree in Psychology in 1981 and eventually matriculated to Pacifica Graduate Institute where he earned his doctorate degree in 1992 with a specialization in depth psychology. Dr. Lippincott is both a licensed marriage family therapist and licensed clinical psychologist in the state of California. He has had a private practice since 1985. Dr. Lippincott returned to John F Kennedy University in 1992 and has been a faculty since then teaching every quarter in either the masters in psychology program for MFT, LPCC program or in the PsyD program.Dr. Lippincott has taught a wide variety of classes ranging from clinical case seminar, group process and other clinical classes to research and advanced research. Dr. Lippincott spent 20 years working in community mental health where he was the supervisor of the transition age youth program for Monterey County which dealt with first episode psychosis. In 2013 Dr. Lippincott founded the Center for Humanistic Development, a training center in Aptos, Watsonville and Salinas California, which trains practicum students and interns in Humanistic psychology and Creative Depth Psychology (CDP.) CDP embraces the ideas of Jung and others regarding the depth of the human spirit and has a holistic approach. It also involves depth perception in the outer world and is a community-based psychology aligned with the work of Michael White and David Epston in Narrative therapy.
---
Derrick E Felton, MSW, MPA, MBA (he/him)
Available:|Thursday 9am - 5pm|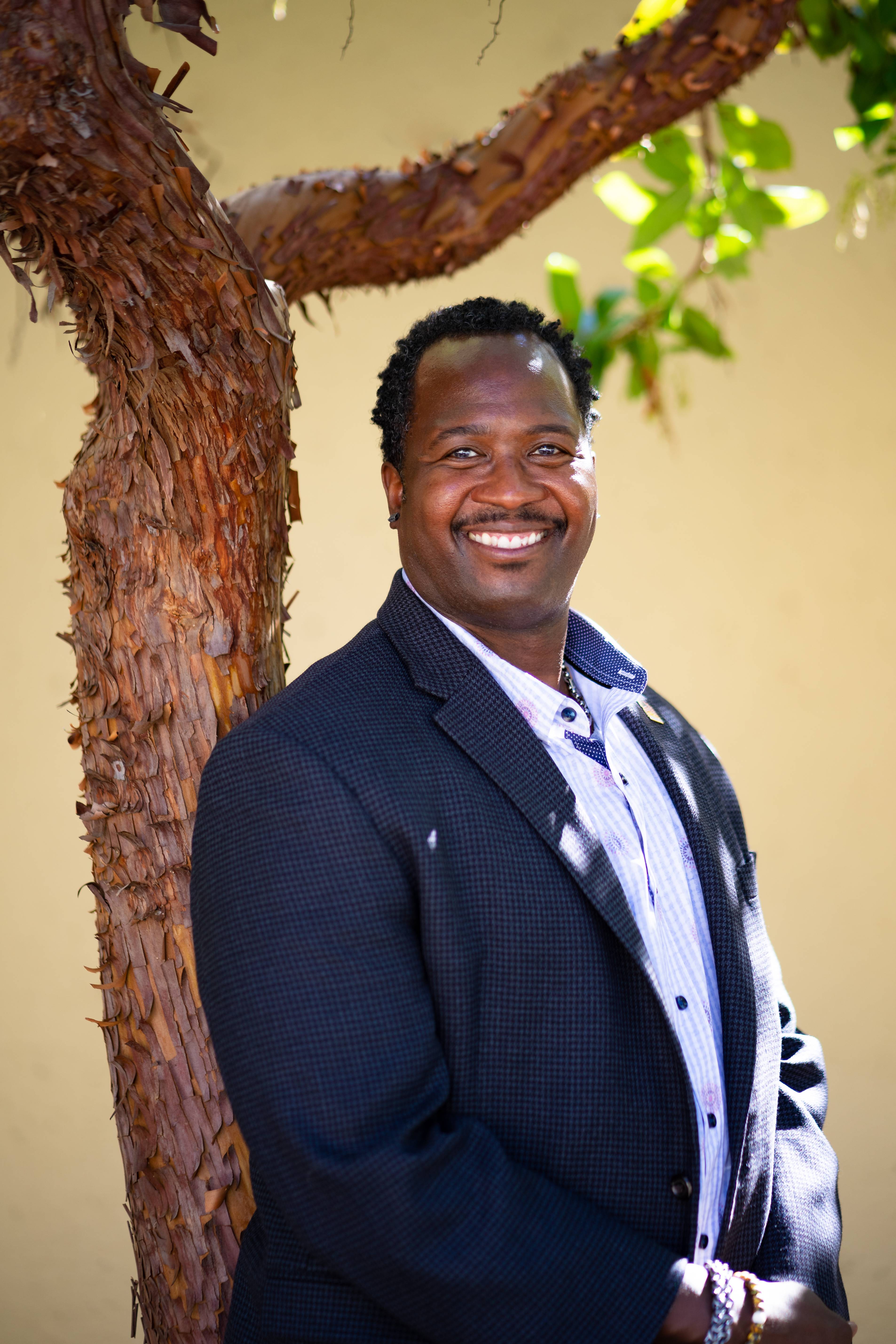 Mr. Felton is an Army Veteran and originally hails from Mississippi. Previously, he has worked at the Department of Veterans Affairs Readjustment Counseling Services. He is currently a part-time faculty member with the Social Sciences & Humanities Division, teaching Psychology Classes, as well as being the Veteran Liaison Social Worker with Vitas Healthcare. Mr. Felton has experience in trauma, depression, and anxiety. He has run several men's groups, covering numerous relevant topics, and offers a mindful approach to coping strategies. Mr. Felton recently joined the Mental Health and Wellness Center in Spring 2020.
---
Jakob Hopper,B.A. (he/him)
Available: |Monday 9am - 6pm |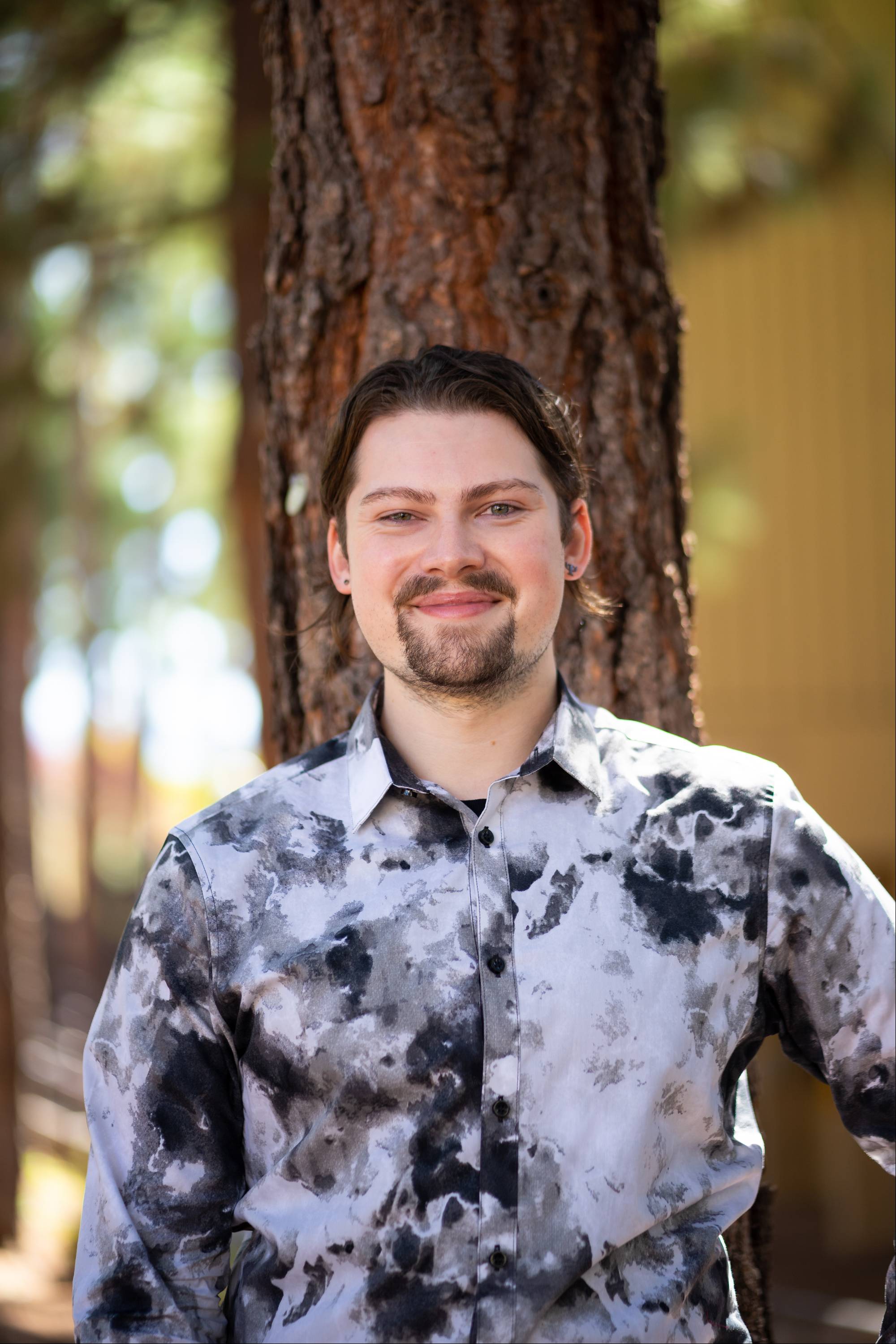 Jakob graduated from Portland State University with a Bachelor of Science in Psychology and is currently a third-year Ph.D. student at Palo Alto University. He has experience practicing as a student therapist at a specialty clinic that offered affordable and affirming psychological services for LGBTQ+ individuals. He is pursuing a career focused broadly on community mental health, with a particular emphasis on work with LGBTQ+ folks and people struggling with various forms of trauma. However, he has past experience working with a variety of people and is more than happy to work with individuals outside of these specific areas. Beyond that, when not in the therapy room, he can often be found working on a research project for a neuropsychology lab or potentially playing video games to scratch his gamer itch.
---
Kaitlin Snyder

, B.A. (she/her)
Available:
Unavailable during the Summer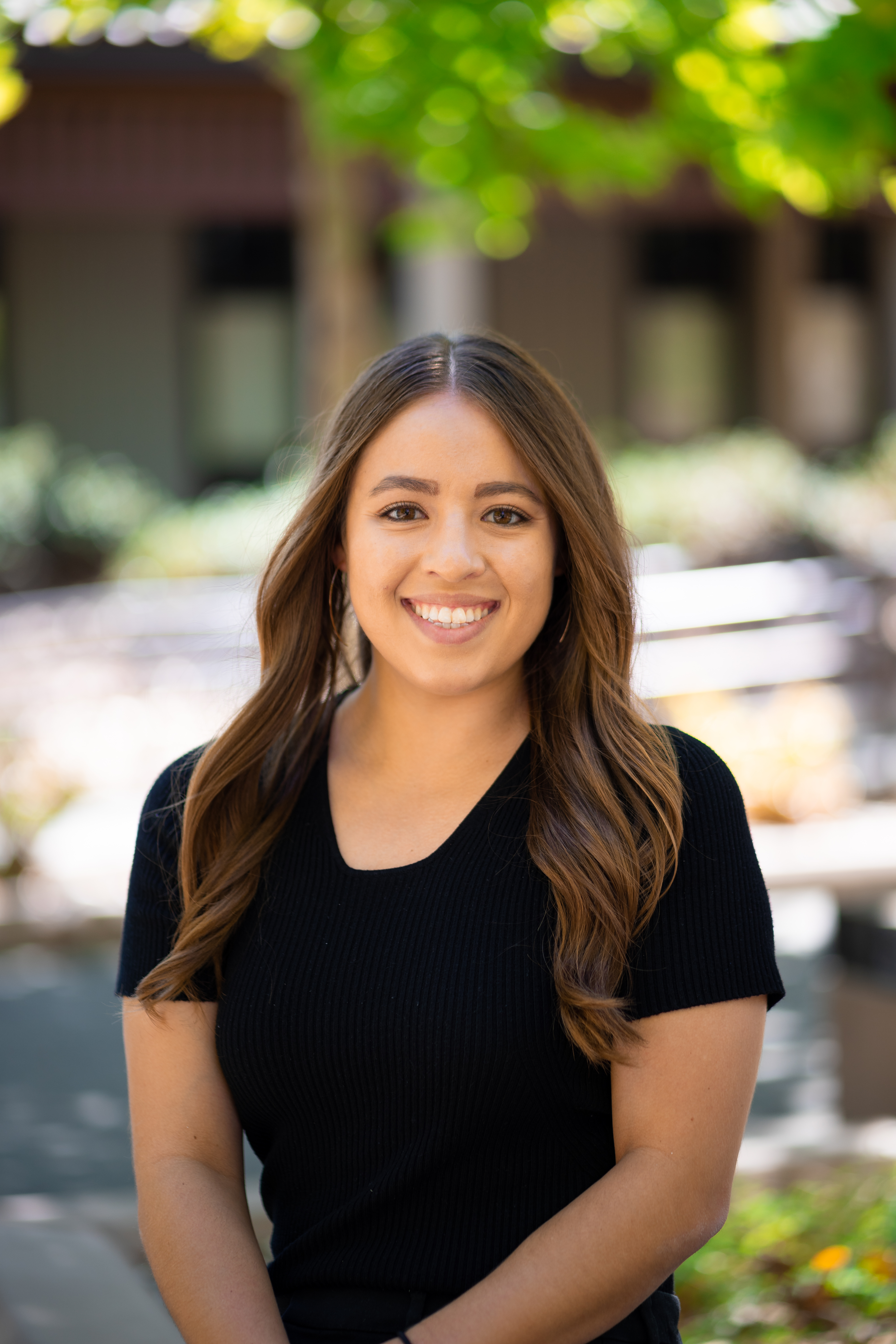 Kaitlin graduated from Rollins College in Orlando, FL with a B.A. in Psychology and is currently a fourth-year Ph.D. student in Clinical Psychology at Palo Alto University. Kaitlin recently completed specialized clinical training at the Gronowski Center's Sexual and Gender Identities Clinic (SGIC) where she provided affirmative therapy with individuals identifying as LGQBT+. She also provides evidence-based therapy with adult survivors of trauma and grief at the Early Intervention Clinic, a research clinic at Palo Alto University. Although Kaitlin is passionate about working with individuals who have experienced a traumatic event, she is also enthusiastic about working with college students who may be struggling with depression, anxiety, stress, and relationship difficulties.
---
Mariel Alano, M.A. (she/her)
Available: |Thursday 9am - 5pm |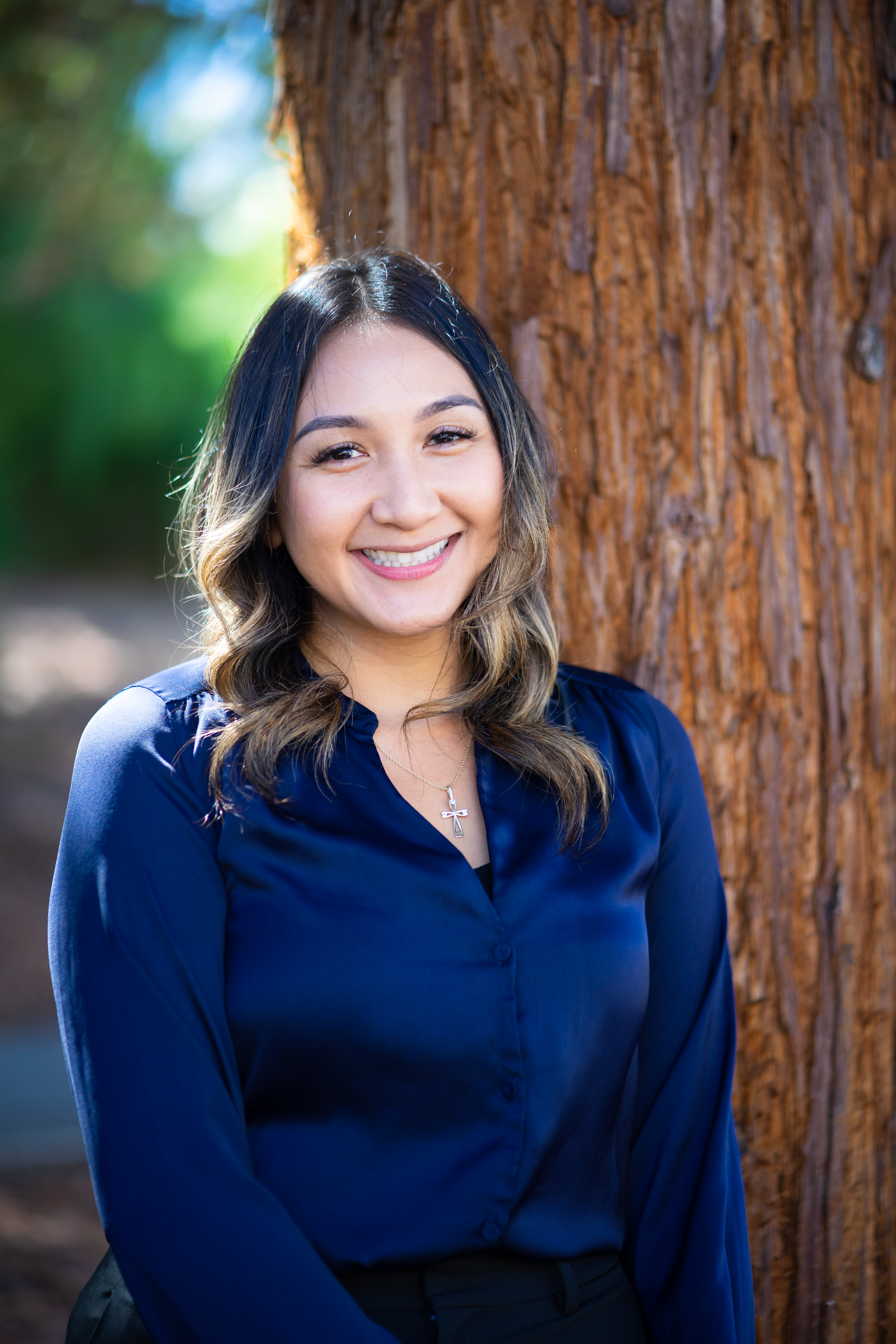 Mariel is a fourth-year student in the Clinical Psychology Ph.D. program at Palo Alto University. She received her B.A. in Psychology with a minor in Human Development from the University of California, Davis and completed her M.A. in Developmental Psychology from Teachers College, Columbia University. She recently completed clinical training at the Gronowski Center's Sexual and Gender Identities Clinic (SGIC) where she was trained in feminist therapy and worked with individuals identifying as LGBTQ+. She is passionate about working with historically marginalized populations particularly racial and cultural minorities, sexual and gender minorities, and immigrant communities.
---
Mitchell Rees, M.S.
Available:
Unavailable during the Summer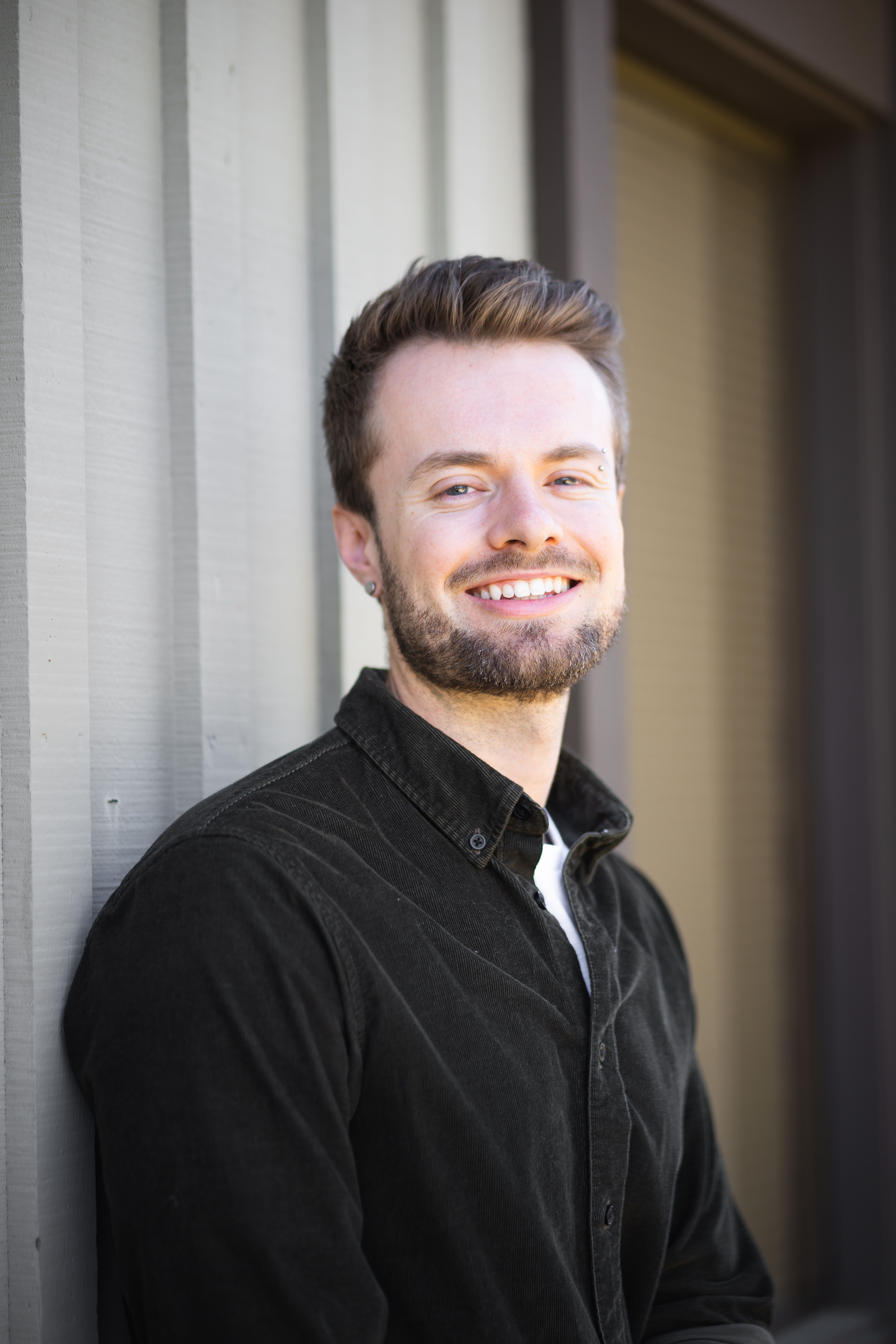 Mitchell Rees received his Bachelor of Arts in Psychology from University of California Santa Cruz and is currently a fifth year Ph.D. student in Clinical Psychology at Palo Alto University. Mitchell centers his work around the idea that each client is the expert of their life, and therefore should be the guide of their therapy experience. Mitchell has served a range of populations including high school students, homeless adults, adults with schizophrenia, and college students. He has found a passion for working with college and university students due to the rewarding nature of processing the range of life-transitions that students face during this time. In his free time Mitchell enjoys pursuing physical fitness, meditation, hiking outdoors, making playlists, and caring for his two adorable pet rats Sigmund and Abraham.
---
Veronica Cortez
Available: |Tuesday and Wednesday 12pm - 5pm |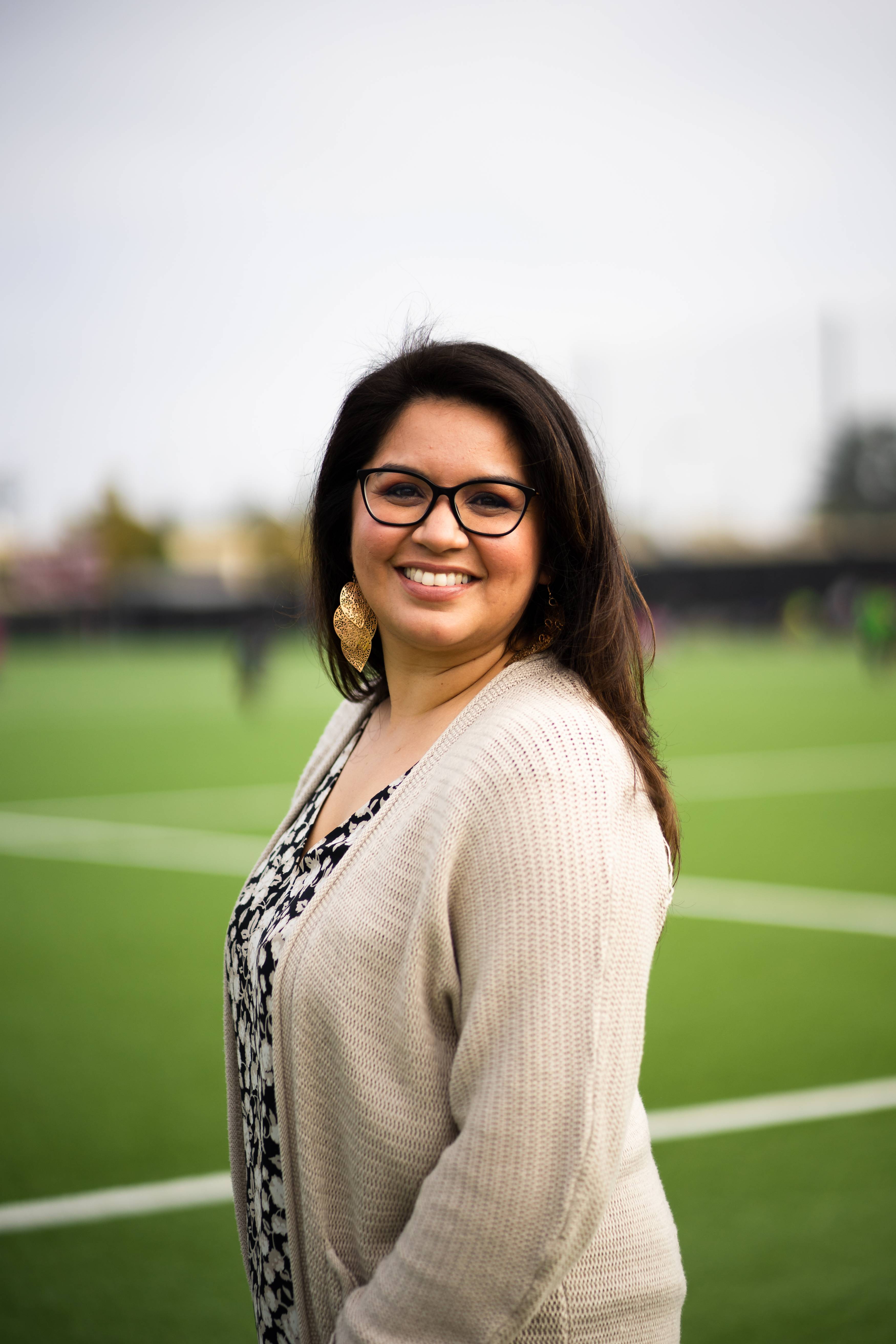 Veronica has a Master's in Social Work and is working toward licensure in becoming a Licensed Clinical Social Worker. Veronica is a bilingual and bicultural Mexican-American therapist. This has allowed her to develop a high level of attunement to the needs and challenges people may face based on their diverse and unique backgrounds. She is a De Anza alum and played soccer while attending De Anza.
Veronica has many years of experience working with clients dealing with depression, anxiety, life transitions, PTSD and/or trauma-related symptoms, as she has experience working in the community mental health field working with the foster youth population and children who have an IEP. Veronica is a firm believer in people's ability to identify solutions to their problems. What you will experience with Veronica are an atmosphere of acceptance, empathy, and a non-judgmental approach. Additionally, Veronica will encourage you to define goals for yourself and work towards achieving and/or exceeding them. It is Veronica's passion to help all people who might be going through a difficult time and/or have experienced trauma.
---
---
Alexandria 'Alex' Lee, M.A.
Available: |Wednesday, Thursday, Friday|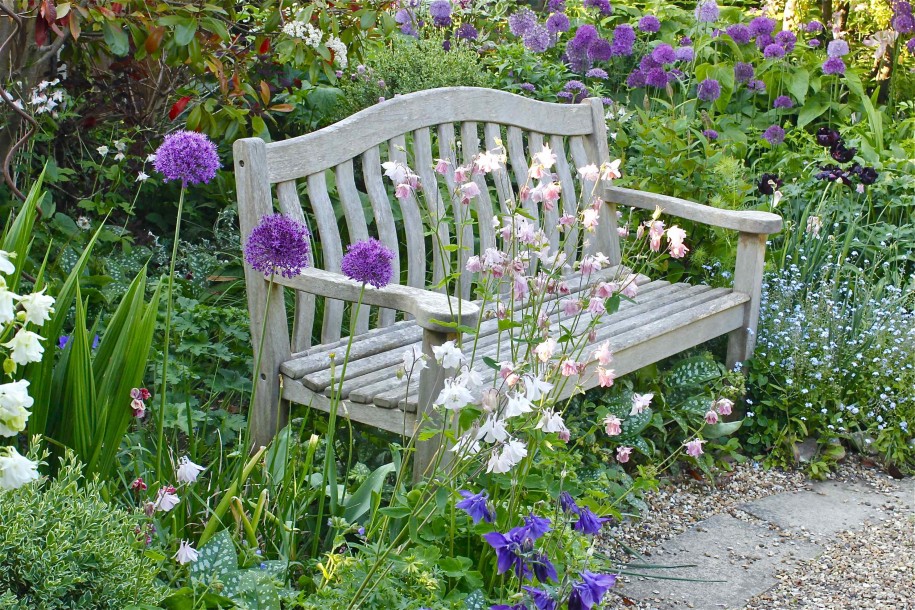 Alex is currently a third-year Doctor of Clinical Psychology (Psy.D.) student at Alliant International University, CSPP. She graduated from University of California, Davis with a B.A. in Psychology and a double minor in Spanish and Social and Ethnic Relations. Alex's informal clinical experience began in the heart of Chinatown, San Francisco working with community youth and their families often residing in Single-Room-Occupancy housing. Through multiple summers spent within the community, she developed her passion for delving deeper into the minority mental health field and working with marginalized communities, including immigrant families and communities of color. Alex recently completed her second practicum at a substance use treatment center for adolescents and transitional-age-youth, where she was able to witness the resilience of teenagers whose narratives were riddled with intergenerational trauma, systemic injustice, addiction, and mental health challenges. She also loves working with college students as it is such a pivotal time of unique challenges and identity development; she hopes the students she meets feel accepted and empowered as they come to therapy and share their stories. During her free time, Alex enjoys finding the best sushi spots in the Bay Area, binge-watching reality TV and anime, and listening to Hip-Hop and R&B!
---
Anagha Surendra, B.A.
Available: |Tuesday, Wednesday, Thursday|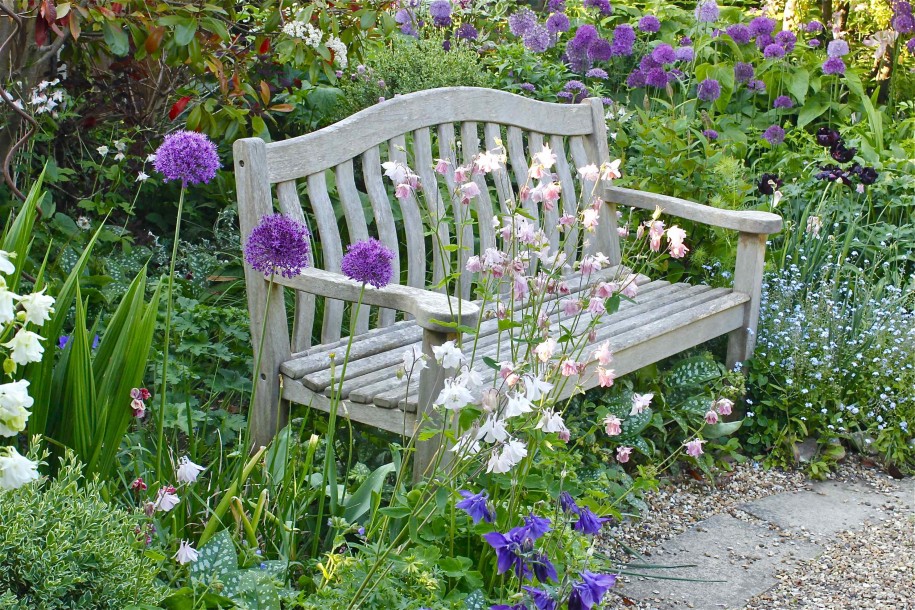 Anagha graduated from The University of Tampa with a Bachelor of Arts in Psychology and is currently a third-year Ph.D. student at Palo Alto University. She spent her youth growing up in NYC, then Florida for college, and now resides in California. As a South-Indian American, she is passionate about furthering research on Asian American mental health. She recently completed a year of clinical training at the Gronowski Center, where she specialized in trauma-informed care for transitional-aged youths, college students, adults, and older adults. Anagha has experience and skills in providing culturally sensitive, trauma-informed, and compassion-based therapy. She has experience working with substance use disorders, depression, anxiety, PTSD, and other trauma-related issues. Her passion is to work with underserved communities and aims to fill the gaps in accessibility to crisis care and services. Her therapeutic style recognizes that mental health is unique to the individual and will work with her clients to find a treatment plan and form of therapy that works for them. Currently, she is versed in compassion-focused/humanistic, mindfulness, cognitive behavioral, and culturally sensitive therapy. In her free time, she can be found binging the latest anime, playing games, or baking a sweet treat.
---
Cyrus Chang, M.S.
Available: |Tuesday, Wednesday, Thursday|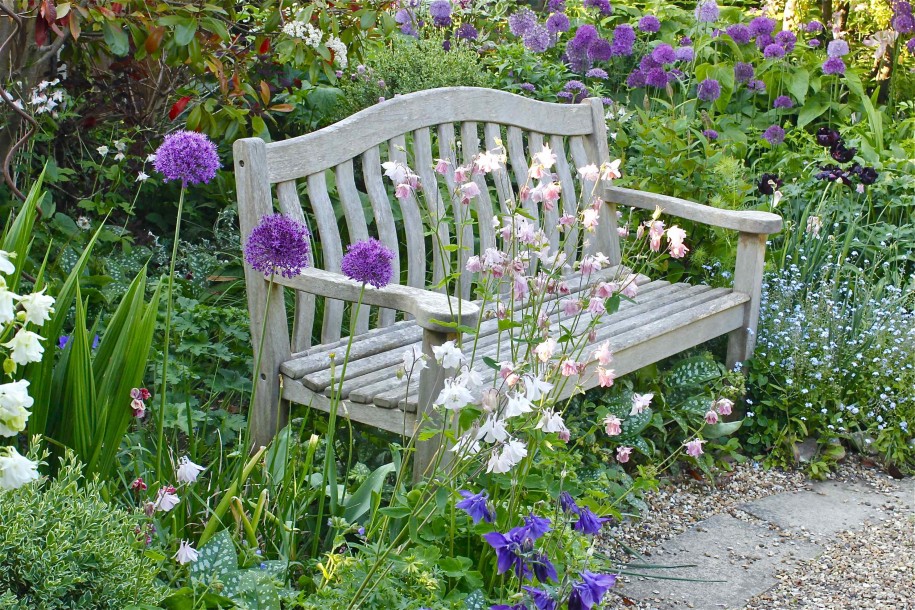 Cyrus is a Bay Area native and received his education at Palo Alto University (PAU). He has obtained his BS and MS and is currently a fourth-year Ph.D. student in Clinical Psychology at Palo Alto University. He values the importance of the therapeutic relationship of a nonjudgmental and curious approach to understanding oneself better. Cyrus is excited to continue exploring evidence-based practices to understand what works and what can be improved to better meet clients' needs. One core principle that Cyrus believes in is treating individuals with kindness is an essential element of the human experience. In his free time, he enjoys playing tabletop games and video games. Cyrus also explores the area to try out new tea stores and restaurants. He is excited to return to De Anza because his educational journey began here.
---
Eva Reynolds, M.A.
Available: |Tuesday, Thursday, Friday|
PENDING
---
Melisse Liwag, M.S.
Available: |Tuesday, Wednesday, Thursday|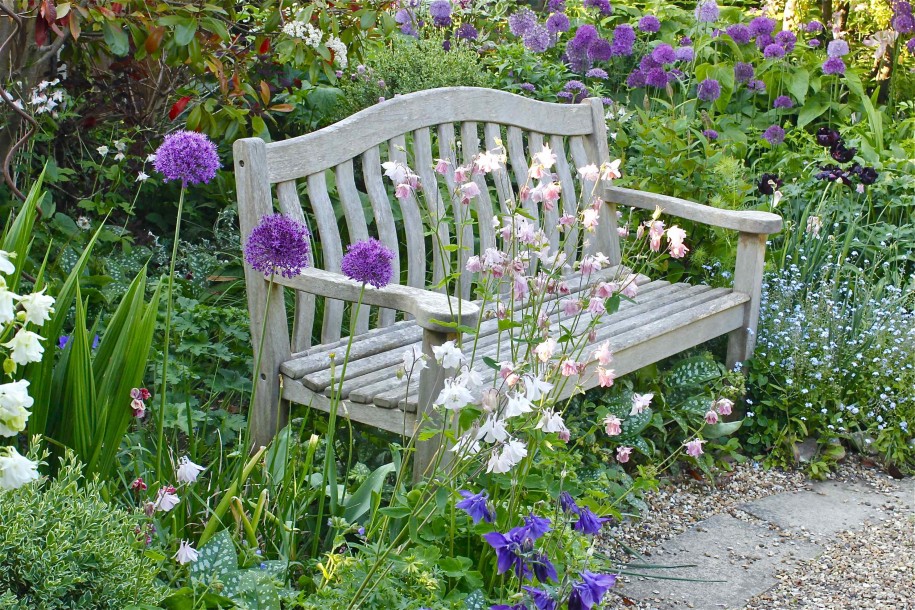 Melisse is a fourth-year student in the Clinical Psychology Ph.D. program at Palo Alto University (PAU). She graduated with her B.A. in Psychology and B.S. in Cognitive Science from the University of California, Davis, as well as received an M.S. in Clinical Psychology from PAU. She completed two previous years of practicum clinical training at PAU's Gronowski Center and RAMS, Inc. where her area of focus is providing culturally responsive mental health care with cultural minority adults and children/adolescents. Melisse is also conducting neuropsychological/academic tele-assessments with children and their families with the UCSF brainLENS research team. Melisse is deeply interested in meeting the comprehensive mental health needs of underrepresented populations in ethnic minority mental health, particularly with Asian and Filipino/a/x American and immigrant communities. She is also invested in providing accessible college counseling in compassionate, strengths-based, and nonjudgmental academic spaces for all college students. In her free time, Melisse enjoys relaxing in cafes, exploring new places, practicing yoga/meditation, and spending quality time with her loved ones.