Groups and Workshops
We've Changed Our Name!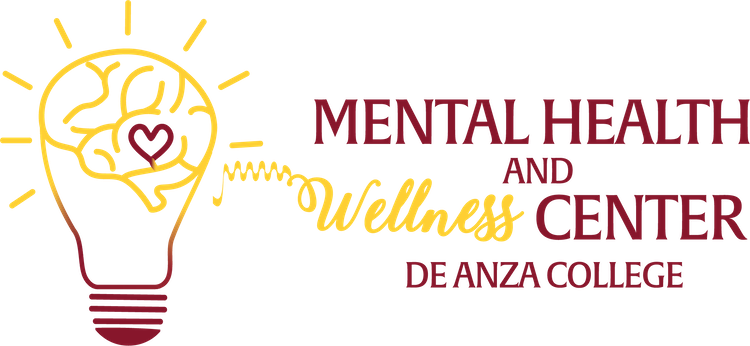 Psychological Services is now the Mental Health and Wellness Center. We changed our name to help reduce stigma and increase awareness of the multiple services we provide, we've changed our name. Please note that our email address is now mhwc@deanza.edu
Please click each link listed here or scroll down to find meeting information and descriptions for the following support groups and workshops. Last week of groups will be 6/20/2023 - 6/23/2023. Check back in during the Fall quarter for new group information.
---


Athlete Drop-In Group
Meets in person: Thursdays, 1-1:45 p.m.
Training Room – PE Complex
This is a time for student athletes who would like to meet with a therapist in a low-pressure, informal setting without an appointment. All student athletes are welcome.
Please note this is a group setting, so other students may join during this time. Private individual support is not guaranteed and depends on how many students join, as well as how many counselors are participating.
---

LGBTQ+ Group
Meets in person: Tuesdays, 2-3 p.m.
Pride Center: Library 138
Come together to explore and discuss your identities in a safe and welcoming and confidential environment.
This group is for those who may be questioning their sexual or gender identity and would like support, and for those who may feel clear in their identity and would like support navigating a cix/heteronormative atmosphere. The group will have a flexible structure and free food will help you explore and gain insight on such topics as
Academic stress
Anxiety
Culture
Depression
Family concerns
Future goals
Gender identity
Life balance
Loneliness
Microagressions
Relationship stress
Sexuality
---

Transfer Support Group
Meets online: Mondays and Fridays, 2-3 p.m.
No meetings on May 8, 19 or 22
Last session: Friday, June 23
The group is intended for students who are planning to transfer and want to connect with others who have similar goals. Participants can share tips on how to navigate the complex transfer process and resources for managing the stress that arises during the application process.
The group will be facilitated by clinician Alan Palmer, a former transfer student who is now a Ph.D. candidate at Palo Alto University.
---

Women's Drop-In Group
Meets in person: Thursdays from, 2-3 p.m.
Multicultural Center (MCC) Conference Room
If you'd like to attend, please email Kaitlin at dapsychservices3@deanza.edu
Come together in community for this affirming intersectional, female-identified peer discussion group.
This group will involve giving and receiving support and facilitating empowerment as members engage in self-exploration, gain insights and build connections.
Topics for discussion include
Anxiety
Body image concerns
Conflict resolution
Culture
Depression
Family dynamics
Identity exploration
Identity stressors
Life transitions
Relationship stress
Self-esteem
Sexuality
Wellness practices
---

Zentangle Wellness Workshops
Meets online: Wednesdays beginning at 11 a.m.
Looking to reduce stress, calm your body, be creative and have fun? All Foothill and De Anza students, faculty, and staff are invited to Zentangle gatherings this Fall.
The Zentangle Method is an easy-to-learn, relaxing and fun way to create beautiful images by drawing structured patterns. The recommended supplies are a micron, gel, or felt tip pen (ball point not recommended); some plain paper, bullet journal or 3.5 inch square tile; a graphite pencil; and a blending stump or q-tip — but anything you have at home is great.
These wellness workshops are co-hosted by Foothill College Psychological Services, Foothill Wellness Ambassadors and Foothill Project Hope Club.
---
Are You Looking for Crisis Counseling or Help Services?
For information about crisis counseling or to make an appointment with a therapist, please contact the Mental Health and Wellness Center at 408.864.8868.
You can also find information about crisis counseling and support resources outside of De Anza by visiting our Counseling resources list.