Excellence Award Winners Named

---
Four Receive National Honors from League for Innovation
Four members of the De Anza community will be honored this week with Excellence Awards from the national League for Innovation in the Community College. The awards recognize faculty members, classified professionals and administrators for their outstanding contributions in teaching, leadership and service.
The award recipients will be honored on Thursday, March 4 during the League's annual conference, which is being held online this year.

Melinda Hughes
Melinda Hughes believes that all students can succeed – "regardless of their background or zip code" – if given the right support. She has demonstrated that conviction during her 21 years at De Anza, where she has been a counselor and instructor in several programs.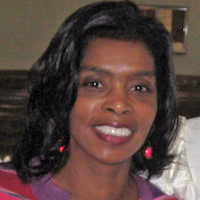 Eleven years ago, Hughes joined the Extended Opportunities Programs and Services (EOPS) team, which provides a variety of services for low-income and academically disadvantaged students. She became faculty assistant director in 2019.
Working in EOPS "gives me a sense of accomplishment," Hughes said. "When students realize that you believe in them, there's no limit to what they can do."
Hughes is also active in campus organizations and programs. She served with the Academic Senate, Faculty Association Executive Council and the Instructional Planning and Budget Team, among others. She's currently president of the Black Faculty, Staff and Administrators (BFSA) Network, which is playing a key role in campuswide efforts to confront racism and promote equity.
In her spare time, Hughes said she enjoys road cycling and working out with her running group. She has a bachelor's degree in biology from Long Beach State, a master's in counseling and guidance from San José State and a doctorate in education from Argosy University.

Anita Muthyala-Kandula
Anita Muthyala-Kandula was a part-time instructor, full-time faculty member and chair of the biology department at De Anza before becoming dean of Biological, Health and Environmental Sciences eight years ago.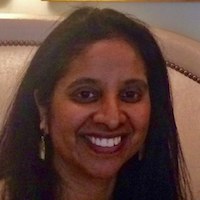 In that position, she takes pride in what she calls "everyday advocacy" on behalf of students, faculty and classified professionals.
Since the coronavirus pandemic prompted the campus closure last year, Muthyala-Kandula has been deeply involved in finding ways for Nursing and Allied Health students to complete their required lab and clinical training.
That has meant scrambling to acquire personal protective equipment and other materials, while coordinating with college and district offices responsible for campus health and safety. She also worked to obtain state emergency funds to assist 20 nursing students through a special program for those training to become first responders.
Muthyala-Kandula has also been a member of the Instructional Planning and Budget Team, College Council and committees working on accreditation and Guided Pathways. She has chaired or co-chaired the Curriculum Committee and the Equity Action Council.
The proud owner of a new puppy, Bentley, Muthyala-Kandula said she enjoys spending time with family and friends. She majored in biology, chemistry and physics at Stanley College of Engineering and Technology for Women, and earned her medical degree at Gandhi Medical College in Andhra Pradesh, India.

Kim Te
Kim Te is known for bringing patience, diligence and a keen sense of commitment to the task of overseeing the scheduling system that keeps De Anza's instructional program running smoothly.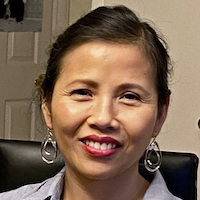 Te joined the college as an Academic Services Technician in 2002, and was promoted to Academic Services Scheduling Coordinator in 2014, following the retirement of her colleague and mentor, Jane Swanson.
She is proud of her role in helping the curriculum and scheduling offices with the massive task of migrating from a previous system to the current Banner information and resource-planning system. Since then, Te has trained and supported faculty and staff members in using successive new versions of the system.
Te also has worked to improve other systems. During her tenure, she has streamlined a number of scheduling functions, including the college's room reservation process, by moving them online or to other electronic formats, and helped develop new data reporting tools for the district's Argos software.
An avid hiker, Te also enjoys reading, listening to podcasts and spending time with her family. She has a bachelor's degree in biology from University of the Pacific.

Casie Wheat
Casie Wheat has worked in several positions at De Anza and Foothill colleges, always showing concern for students while proving adept at coordinating with numerous offices and constituencies.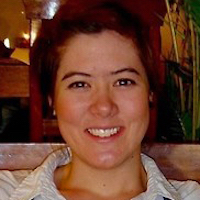 As supervisor of De Anza's Assessment Center, Wheat helped steer a major transition from traditional placement testing to more effective methods for helping students find the right courses to take in English, Math and English as a Second Language. The effort, mandated under state legislation known as AB 705, required collaboration with deans, faculty members and classified professionals to implement the new methods and help students understand them.
Wheat first came to De Anza as a project assistant for the AANAPISI grant program in 2012. She worked in the Foothill-De Anza district offices and at Foothill before returning to De Anza as Assessment Center supervisor in 2017. She also has served with the Asian Pacific American Staff Association, the Equity Action Council and AB 705 steering committees for the college and district.
Outside work, Wheat has set an ambitious goal of visiting every U.S. National Park, although she says the coronavirus pandemic "has put me a little behind schedule."
A De Anza alum, she earned her associate degree in liberal arts before getting her bachelor's in peace and conflict studies from the University of California, Berkeley, and a master's in educational counseling from San José State University.
(Article posted on March 1, 2021)