New English and Math Placements!
De Anza College has a new process for assessing students' English and math skills, which means that most students won't need to take placement tests. (If English is not your primary language, you may still need to take an assessment for English as a Second Language.)
Here's how the new policy affects you!
Our placement process is designed to help you find the courses that are right for you – based on your circumstances and goals. It's a key step for any student interested in taking English, English as a Second Language (ESL) or Math courses at De Anza.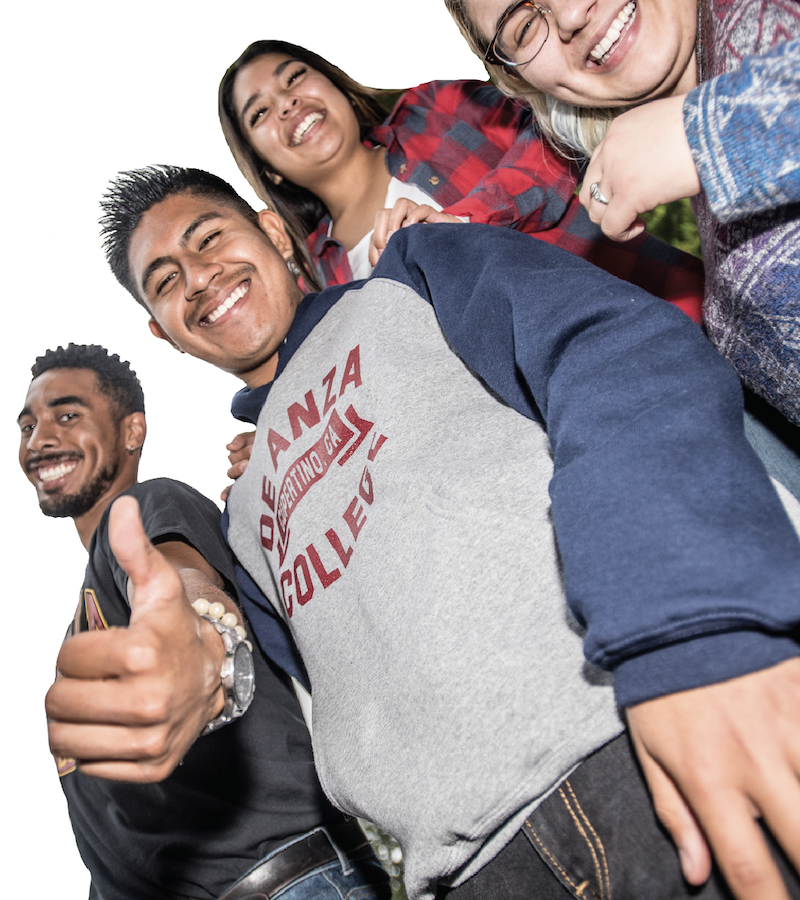 Most students can now be placed on the basis of their U.S. high school transcripts and GPA.
While you can find your placement on MyPortal, we recommend using our Online Explainer to learn how your placement is determined and what options you'll want to consider. You should also talk with your counselor about choosing the right courses for your goals.
Your placement will help you decide the best course sequence to pursue. For most students, here's what your placement options will look like in these subjects:
Want More Support?
English and Math can be challenging. If you've had difficulty with these subjects before – or if you don't feel ready to take college-level courses in these areas – don't worry!
Talk with your counselor about the best options for you.
---
Already Taken a Placement Test?
If you've already taken placement tests for Math or English at De Anza, you may now be eligible to take higher-level courses than those in which you had been placed. Learn more if you took
---
FAQs: What If ?