New English and Math Placements!
NEW! The Assessment Center, like many other campus offices, is currently operating remotely to reduce the risk of coronavirus. While you won't be able to visit us in person during this time, you can still reach us by email.
At this time, all assessment and exam appointments have been canceled. The Assessment Center will follow up with all students who had previously scheduled an appointment. Please monitor your email.

The English and Math Guided Self-Placement (GSP) and the English as a Second Language (ESL) assessments are now offered in an online format to eligible students.
If you have questions about your canceled appointment or if you'd like to take an assessment, please email us directly at daassessment@deanza.edu. Be sure to include your full name, eight-digit student identification number (also known as a campuswide ID or CWID) and how we can assist you.
De Anza College has a new process for assessing students' English and math skills, which means that most students won't need to take placement tests. (If English is not your primary language, you may still need to take an assessment for English as a Second Language.)
Here's how the new policy affects you!
Our placement process is designed to help you find the courses that are right for you – based on your circumstances and goals. It's a key step for any student interested in taking English, English as a Second Language (ESL) or Math courses at De Anza.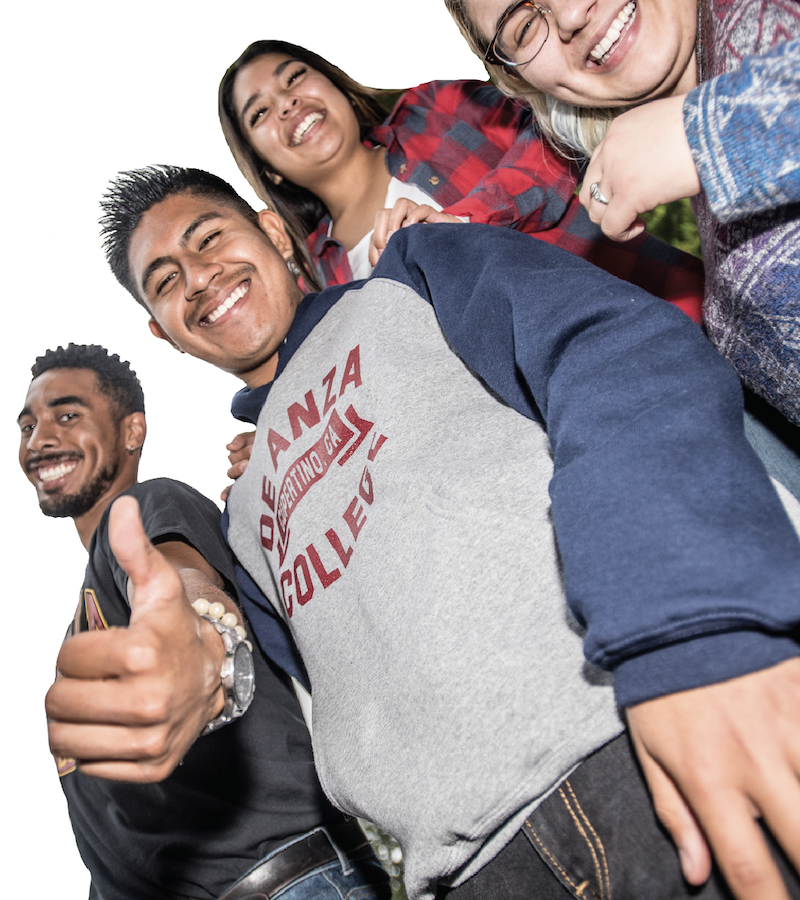 Most students can now be placed on the basis of their U.S. high school transcripts and GPA.
Research shows your high school performance is a better indicator than placement tests, when it comes to predicting your ability to succeed.
Under state law, community colleges must do their best to help you complete transfer-level Math and English within a year – unless your high school records indicate that remedial courses would give you a better chance to succeed at the college level.
If you don't have a recent transcript from a U.S. high school, we'll use other methods to help you find the best placement for you.
If you're attending on an F-1 visa, you should contact the International Student Programs office to learn about assessment methods available for you.
While you can find your placement on MyPortal, we recommend using our Online Explainer to learn how your placement is determined and what options you'll want to consider. You should also talk with your counselor about choosing the right courses for your goals.
Your placement will help you decide the best course sequence to pursue. For most students, here's what your placement options will look like in these subjects:
Want More Support?
English and Math can be challenging. If you've had difficulty with these subjects before – or if you don't feel ready to take college-level courses in these areas – don't worry!
You can still take developmental English or developmental Math classes that will help prepare you for the courses you need to meet your goals.
You may also want to check out the Math Performance Success program, which offers tutoring and in-class support.
If English is not your first language, we have an assessment process to help you find the right courses in English as a Second Language
Talk with your counselor about the best options for you.
---
Already Taken a Placement Test?
If you've already taken placement tests for Math or English at De Anza, you may now be eligible to take higher-level courses than those in which you had been placed. Learn more if you took
---
FAQs: What If ?