Euphrat Hosts New Online Exhibition
---
"Sources of Solace" Ties In With Silicon Valley Reads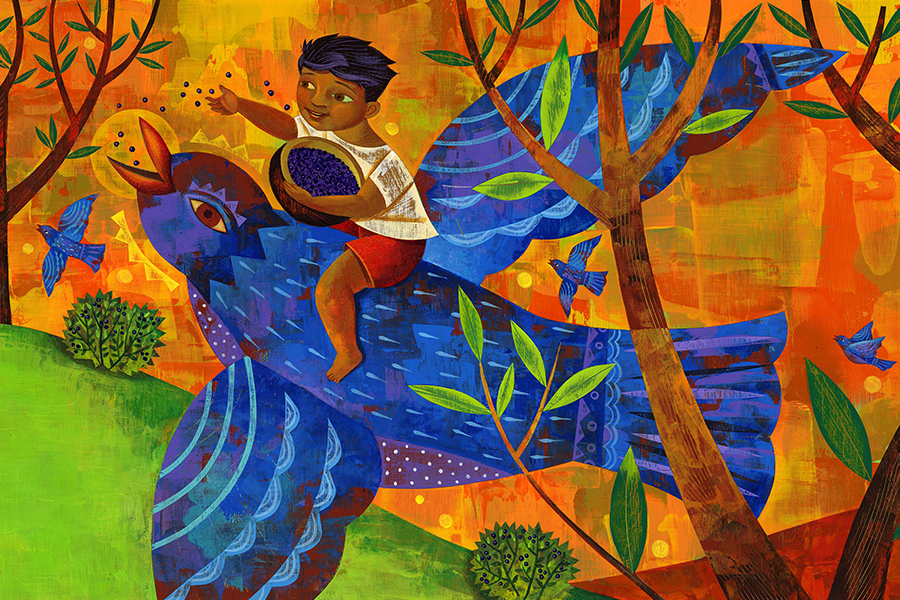 De Anza's Euphrat Museum of Art is hosting its winter exhibition online, with four virtual galleries exploring "Sources of Solace" in connection with this year's Silicon Valley Reads campaign.
The new exhibition showcases the work of local artists, including De Anza faculty members, while examining what makes us feel more connected to life and each other in challenging times.
The four online galleries, created with help from the Office of Communications web team, explore themes that include expressing emotions, finding comfort in nature and food, rescue animals and the interconnections of life on this planet.
You can view the galleries at deanza.edu/euphrat/sourcesofsolace.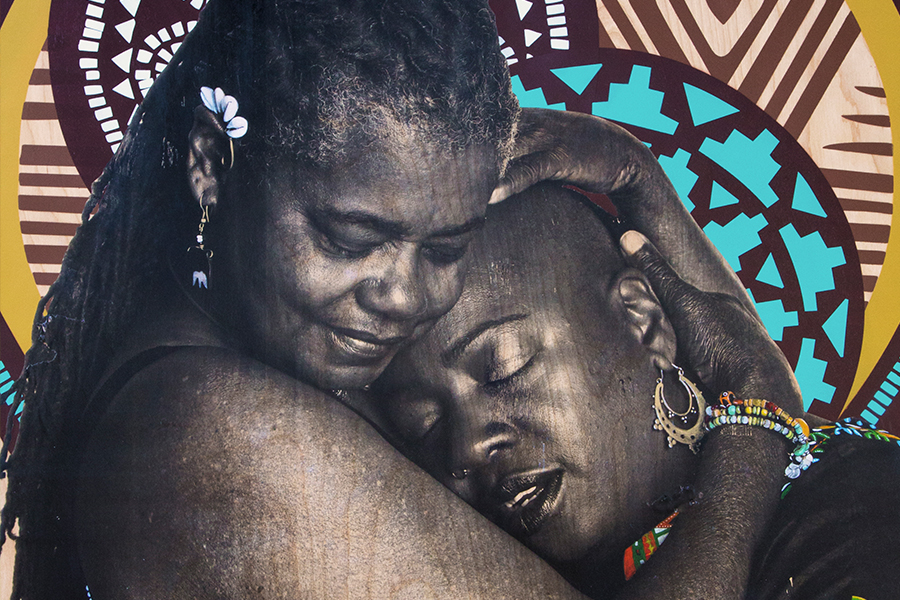 Euphrat coordinator Diana Argabrite developed the exhibition in conjunction with this year's Silicon Valley Reads campaign, which features several books on the theme of "Connecting."
The annual campaign encourages people across Santa Clara County to read, reflect and join a community conversation through a variety of activities focused on a selected theme.
Featured Books and Kickoff Event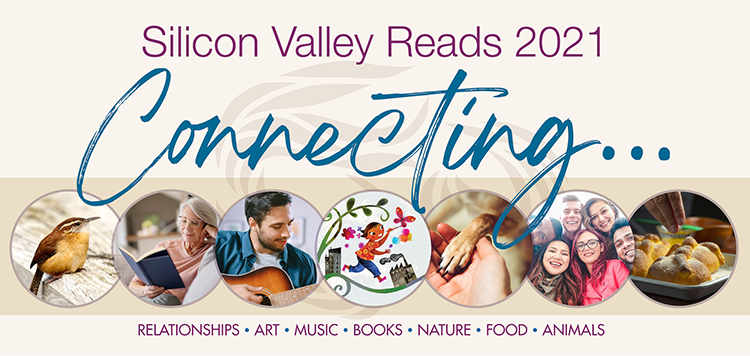 All of this year's events for Silicon Valley Reads will be held online, because of the coronavirus pandemic.
That includes the kickoff event on Thursday, Jan. 28, sponsored by the Commonwealth Club, which will highlight artwork from the Euphrat exhibition.
Featured books for 2021 include:
De Anza has had a longtime partnership with Silicon Valley Reads, including a seat on its community Advisory Board. The college has hosted previous kickoff events on campus as well as exhibitions tied to each year's literary theme.

Taste of History Event on Feb. 4
In partnership with the California History Center, the Euphrat is also preparing to host a Feb. 4 online event as part of a yearlong Taste of History series.
This event, "Dreaming and Imagining," will feature activists and cultural curators who will share their experiences with ancestral foodways, storytelling, song and other practices that showcase the power of dreams.
Visit deanza.edu/tasteofhistory to learn more about this event series.
(Article posted on Jan. 14, 2021)