Wait Times
Below are the required wait times for interpreters/captioners. After the wait time has expired, the interpreter/captioner will contact the supervisor to report the "no-show" and to possibly be reassigned.
| | |
| --- | --- |
| LENGTH OF CLASS | WAIT TIME |
| 1 Hour Class | 15 Minutes |
| 2 Hour Class | 20 Minutes |
| 3 Hours or More | 30 Minutes |

Class Cancellations:
If a class is canceled, email the Supervisor immediately for possible reassignment. The interpreter/captioner will receive payment for any cancellation that occurs less than 24 hours prior to the assignment, even if there is no substitute assignment. If a student drops a class, the interpreter/captioner will receive payment only if the cancellation is less than 24 hours before the next class meeting.
Finals Week:
Students are required to request services in advance for finals week and the Supervisor will assign interpreters/captioners accordingly.
Requesting Time Off:
Request subs via email to the DHHS Supervisor.
If your request is not confirmed, please follow up to ensure your request has been received and processed.
Absences
Contact the supervisor immediately via email.
---
Policies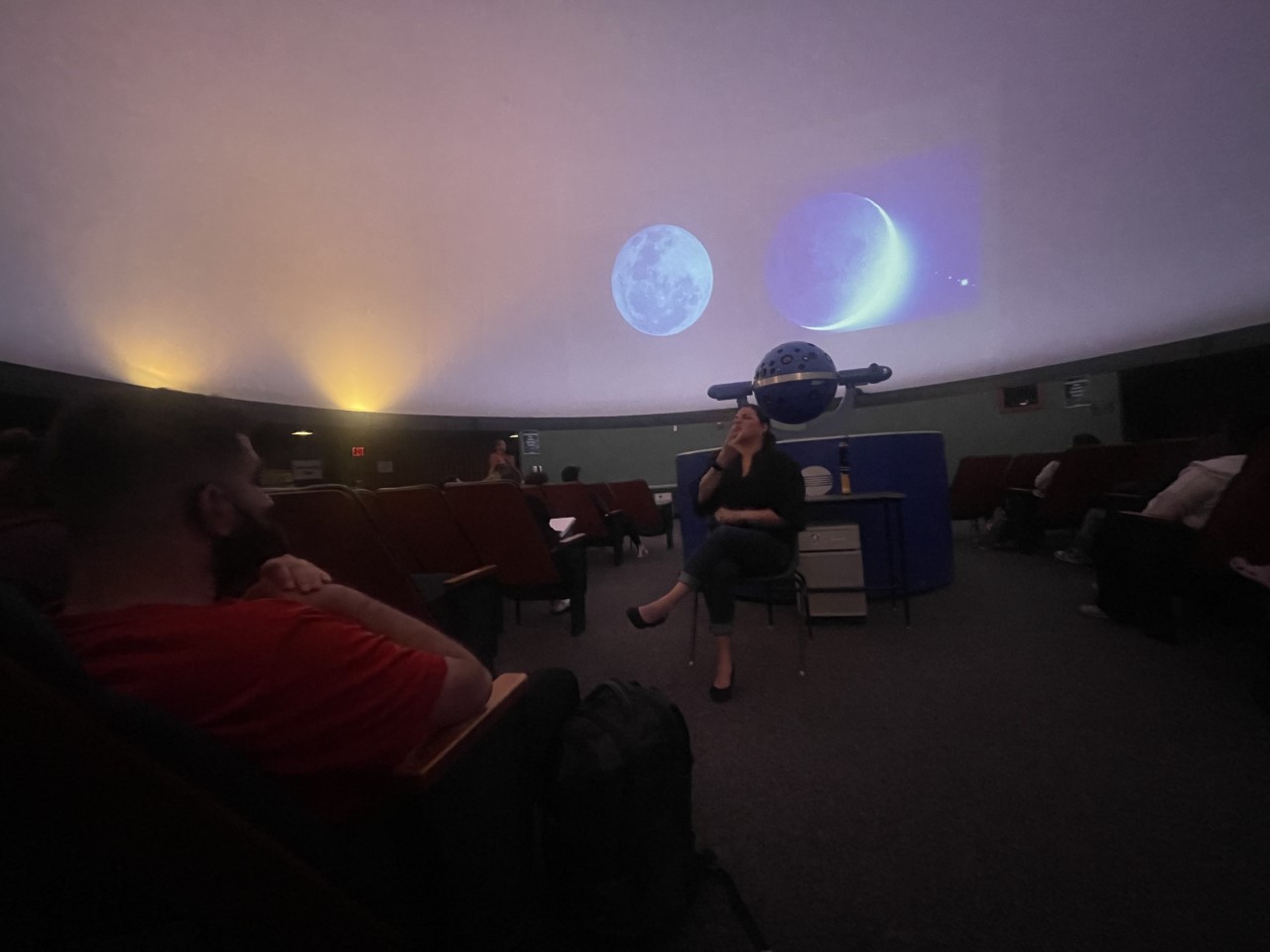 Assignment of Interpreters
Sign Language Interpreters are assigned to classes by the Deaf Services Supervisor.

Neither the instructor nor the student has the authority to dismiss an interpreter.

The Deaf Services Supervisor will release an interpreter from an assignment when necessary.
---
Classroom Interpreter Guidelines
Interpreters will:
Sign everything the instructor says during class, including questions and comments from students.

Voice everything the Deaf or hard of hearing student signs.


Keep all communication strictly confidential.

During a test, lab or captioned video, an interpreter will remain in the classroom.
Interpreters cannot:
Assist students with assignments.

Take notes during class.
---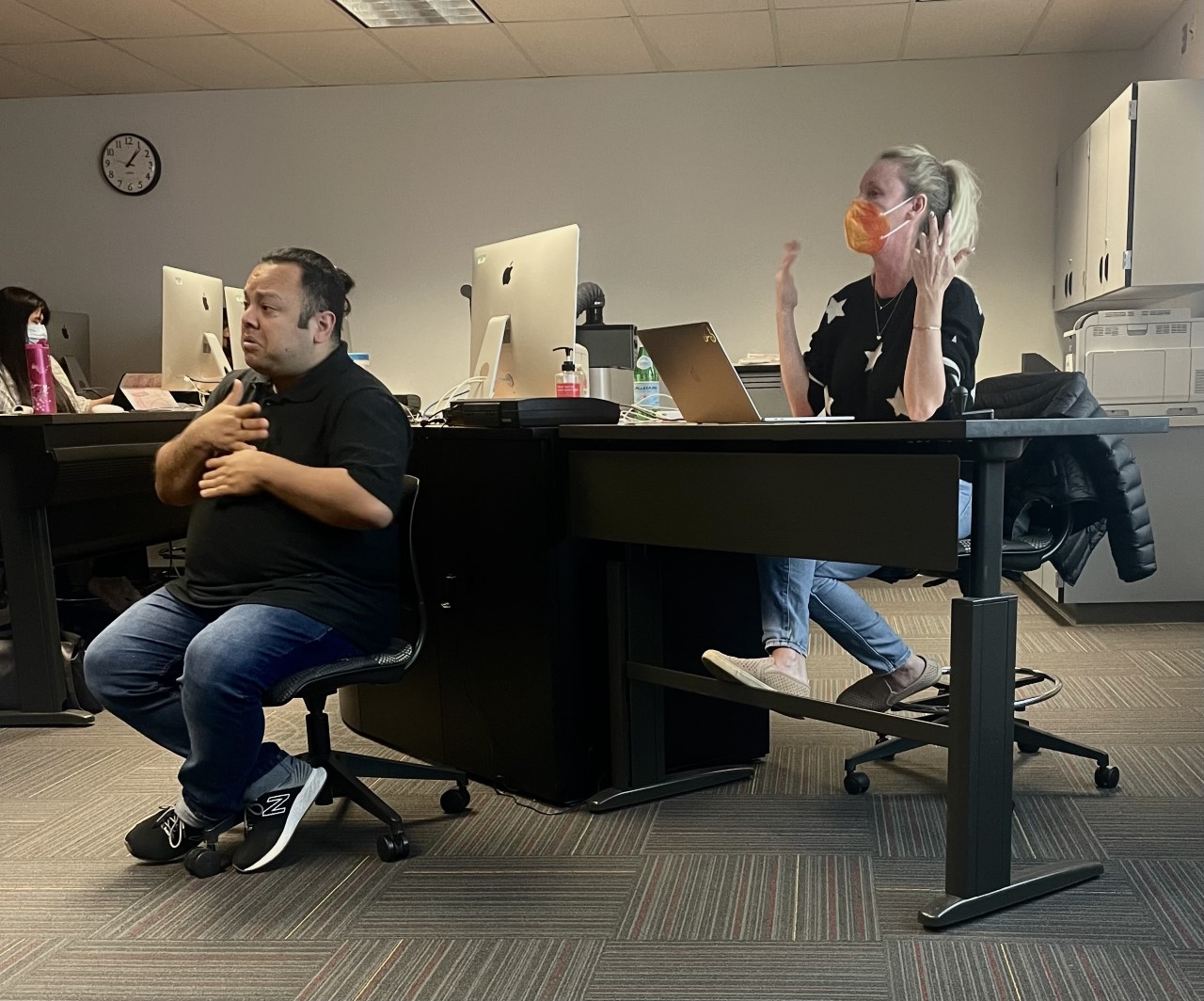 Student questions should always be directed to the instructor and not the interpreter.

Because an interpreter is required to sign everything that is spoken and voice everything that is signed during class, students should not engage interpreters in personal conversations.

If a class requires an instructor-student conference during the quarter, students should select an appointment within the regularly scheduled class time, if possible.

If the appointment is outside the regularly scheduled class time, student will need a fill out a request form to receive services.
Apply for Hourly Position
Pay Scales
Interpreter I (recent grad) - $30/hr Interpreter II - $37.50/hr Interpreter III - 45/hr interpreter IV (certified) - $52.50/hr
Required Documentation
Be sure to have the following required documents on hand.
Diversity Statement Resume Application
IMPORTANT: Once you have started the application process, you must complete it in one sitting. Closing out before you have completed will reset the process and delete all progress you have made.
Once you have applied and HR processes your application, you are then eligible for on-going or sub assignments.
TB Testing:
You may also need to have a current TB test. If you are directed to do so, please refer to Health Services for testing information.
Fingerprinting:
If you are directed to provide fingerprints, please refer to Campus Police for locations, days and times.
Zoom Interpreting/Captioning Guidelines
Audio
Headsets for all interpreters are preferred. This avoids the distraction and provides more clarity when interpreting. Make sure to have hardwire headphones in the event your bluetooth headphones lose connection.
Camera Placement
Make sure your computer/camera is placed at an optimal distance so that your signing space is always within the visual field. Check that your hands to not move off camera when signing.
Connection
Please be mindful of the time and sign in early. A web camera is required for interpreting Zoom meeting. Prior to your assignment, test the Zoom controls (i.e. audio, video, chat, share screen, polling, break out rooms, etc.).
Background
No highly patterned backgrounds or poor backlighting, no windows or bright screens; people should not be able to walk in front of or behind the interpreter. The background should be a solid color. It is important that the area behind the sign language interpreter is not visually distracting.
Close unnecessary tabs in your browser and desktop.
Dress & Appearance
Make you are wearing a solid color clothing that contrasts with your skin tone, clothing has no logos or patterns, are wearing minimal jewelry and have no or neutral nail color when interpreting.
Lighting
Adjust lighting so that you are well lit. Ensure you have sufficient and indirect lighting on the while interpreting, especially on the hands and face, casting no shadows on the face.
Name
Change your name to either ASL Interpreter-(your name) or Captioner-(your name). This lets faculty, staff, and students to know who you are and find you easily.
Privacy
Find a quiet meeting location without background distractions. You must ensure you are providing services in private area where no other people can hear or see the participants. Per FERPA laws, privacy must be maintained of students, faculty, and staff and anyone else involved any assignment.
Interpreting Guidelines
Dress & Appearance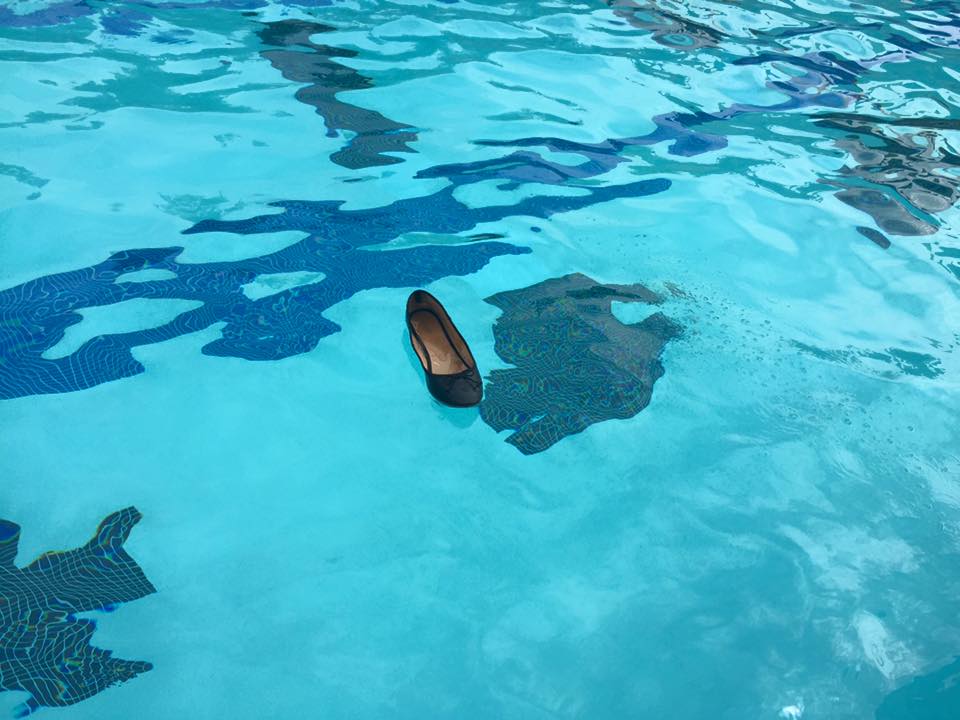 Make you are wearing a solid color clothing that contrasts with your skin tone, clothing has no logos or patterns, are wearing minimal jewelry and have no or neutral nail color when interpreting.
Lead interpreter
The lead interpreter is one who has either worked with the instructor and/or the student in the past or is the on-going interpreter in the class. The lead usually takes the first round of interpreting.
Team support
While in the "off" chair is just as important as being in the "on" chair. You never know when a team will look to you for support to complete a thought or help with a sign. Please do not have cell phones, iPads, laptops, etc. where they are a possible distraction to both team and student.
Cohesive Sign Choice
Based on background, training, experience, teams may be using different signs for a concept. Be open to discussing signs used with your team and ensure you are honoring the students sign preference.
Team Feedback
Some interpreters like receiving feedback while others may not. Consider that feedback allows us to do our jobs better, and we want to make our work settings here at De Anza safe environments.
Educational ASL Signs Resources
Interpreting Links:
Educational interpreting incorporates many complex ideas and specialized vocabulary based on the subject matter. Provided below are links to signs & concepts for specific educational subjects.
RIT NTID ASL Core:
Architecture Signs