Learn ESL – FREE – at De Anza!
If English isn't your first language, De Anza's English as a Second Language (ESL) program can help you achieve your goals!
De Anza is offering TUITION-FREE noncredit courses for students who are learning English as a second language and want to improve their ability to understand, speak, read and write in English.
These classes can help you communicate better at home, at work and in the community.
You can earn a noncredit Certificate of Competency at the ESL Intermediate

level (after completing ESL 444)

or

the

ESL Advanced level (after completing ESL 472 and ESL 473).
Noncredit courses do not count toward a college degree or academic certificate, but they can be a first step to entering and succeeding in college!
A noncredit course can also satisfy requirements for taking a lower-level course so you can advance to a higher level of ESL.
See below for a complete list of noncredit ESL classes offered this fall.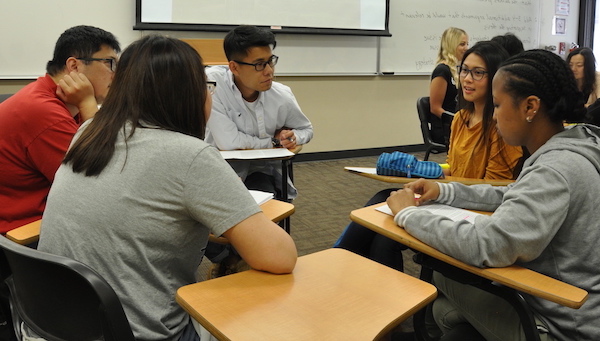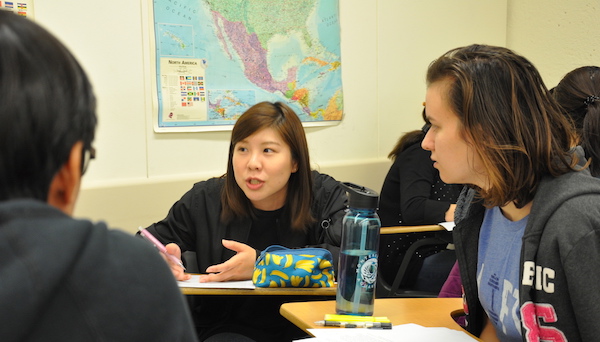 Choose From These Noncredit Courses for Fall 2021
Why Study ESL at De Anza?
Experienced instructors with advanced degrees
Extensive support – tutoring, group practice and language software
Pathway to credit courses and certificate, degree or transfer

Summer Course Offerings
These courses are offered in summer 2021. You'll find even more classes offered this fall.
Translated Course Descriptions for Summer 2021