Student Jobs
Student Employment Packet
You'll find the downloadable
student employment packet
and information about
online timesheets
at the bottom of this webpage.
Protect Yourself From Online Scams!
Never provide your personal or financial information in response to a request that you didn't expect.
De Anza College and other legitimate employers will not ask you to pay money to be considered for a job.
Remember: Scammers often pretend to be from an organization you know.
Resist the pressure to act immediately. If you have questions, stop and talk to someone you trust before you do anything.
Never pay someone who insists you pay by gift card or money transfer service. Never deposit a check and send money back to someone.
Do not click on any links if an email looks suspicious.
Federal Work-Study Program
This program uses federal funds to provide eligible students with up to 19 hours a week of paid employment. You must use the FAFSA (Free Application for Federal Student Aid) to apply for this program.
Your application will be used to calculate an "Expected Family Contribution" or EFC. You may be offered a work-study award if you unmet need. You can check with our financial aid staff to see if you are eligible for this program. (Look in our Staff Directory webpage for the person who is designated to assist you, based on the first letter of your last name.)
If you are eligible and interested in getting a work-study position, or if you've been offered one on campus, you must contact the Student Employment Specialist in our office to proceed. You'll find contact information for the Student Employment Specialist listed under "Work Study / Student Jobs" on our Staff Directory webpage.
Do this early, because there are a limited number of positions available each term.
While you are in this program, you must be taking at least six units and demonstrate satisfactory academic progress as described on our Maintaining Eligibility webpage.
Other Student Jobs
The Foothill-De Anza college district also employs students in some positions that aren't funded by the federal Work-Study program. To qualify for one of these district jobs, you must
Take at least 6 units while you are working
Complete at least 6 units to qualify for continued employment
Maintain a minimum GPA of 2.0, and
Have attempted fewer than 180 units combined at De Anza and Foothill College
You can find these jobs by checking with departments and programs around campus. District-funded jobs are most often available in these areas
Some offices and programs will post signs when they have student jobs available.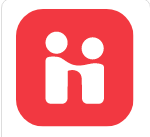 You can also check the online listings on Handshake, the student employment app: Log in to MyPortal, open the Apps section and click on the tile for "De Anza Handshake Jobs and Internships."
Student Pay Levels
Federal Work-Study and other student jobs pay between $15.50 and $21.39 per hour depending on job title/position.
Job titles and positions may differ between departments.

Student Employment Packet
Before you begin working: Once you have been offered and accepted a position, your hiring supervisor will send you an employment packet to complete.
The employment packet will automatically be submitted to the Student Employment Specialist.
The Student Employment Specialist will contact you via email to set-up a meeting to complete the employment process.
You will be required to show your Social Security Card as part of the employment process.
Students may not begin working until the employment process is complete.
Online Time Sheets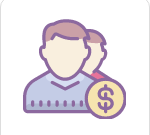 Student workers must use the online time sheets found in the Payroll app on MyPortal.
You must record your hours worked each day, using the time sheet. Then submit the time sheet for approval at the end of each month – no later than the last work day of the month. You should check online to make sure the time sheet has been approved or returned for corrections.
You may also use the Payroll app on MyPortal to set up direct deposit for your pay.
Terms and Conditions
Please note: Each type of financial aid has important terms and conditions that you must follow. See this page for details.