Tips and Tools for Financial Wellness
---
Worksheets
Use these worksheet tools to learn the basics of money management – such as budgeting, financial planning and seeking loan support. It's important to learn the basics before you encounter a bigger financial decision in your future.
---
Student Loan Support
FREE Services From ECMC Solutions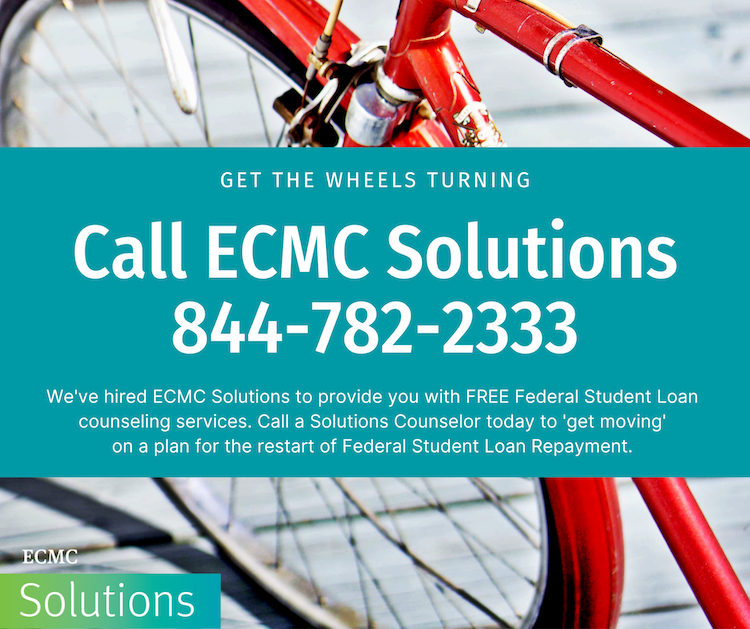 De Anza College has hired ECMC Solutions to provide free Federal Student Loan counseling services for our students. Call one of their counselors today for assistance with a plan to restart your Federal Student Loan repayment, or visit the ECMC Solutions website for
Counseling by Appointment: Choose a day and time for one-on-one counseling
Repayment Webinars: Topics include "Repayment Ready," "Anatomy of a Loan," "Intelligent Borrowing," "Public Service Loan Forgiveness" and more
Live Chat: A great option when you need a quick answer
Choose the Right Student Loan Repayment Plan
Make sure you can access your student loan servicer's portal. You may need to reset your password.
Review your account balance and estimated payment amount to decide if you need to change plans.
Learn about the different replayment plans: You may have options that can lower your repayment.
Call ECMC Solutions if you need help deciding which plan is right for you.
Log in to your servicer account or studentaid.gov to select your new plan.