News and Events
---
COVID-19 Vaccinations at De Anza
Thank you to all those who participated in our June 8 vaccination event, hosted by De Anza's Student Health Services in partnership with LifePlus Pharmacy.
Next Vaccination Clinic: July 6
Our next vaccination clinic will be on Tuesday, July 6, from 9 a.m. to noon, at the Student Health Services clinic in Room 166 of the Campus Center.
NEW We will offer a choice of vaccines, including Pfizer, which can be given to adults and children age 12 or older.
These shots are available for De Anza students, employees of the Foothill-De Anza Community College District and the general public.
Drop-ins are welcome or you can register for an appointment in advance at lifeplusrx.com/deanza
You can choose which vaccine to receive:

Janssen (Johnson & Johnson) – requires only one dose, available to age 18 or older
Moderna

–

requires two doses, available to age 18 or older
Pfizer – requires two doses, available to age 12 or older

If you received your first dose on June 8, you can get your second dose on July 6.
You must follow all current health protocols and check in with the Optimum HQ service before coming to campus.
For questions, please call 408.864.8732
---
UCSF Community College Health Study
First-year, female students age 18-25 at De Anza are invited to participate in a community college health study conducted by UCSF researchers. Participants can earn up to $170 for completing online surveys about their health and viewing health education materials. Visit college.ucsf.edu for more information, and to sign up.
---
Basketball Team Shows Strength, Supports #That'sLove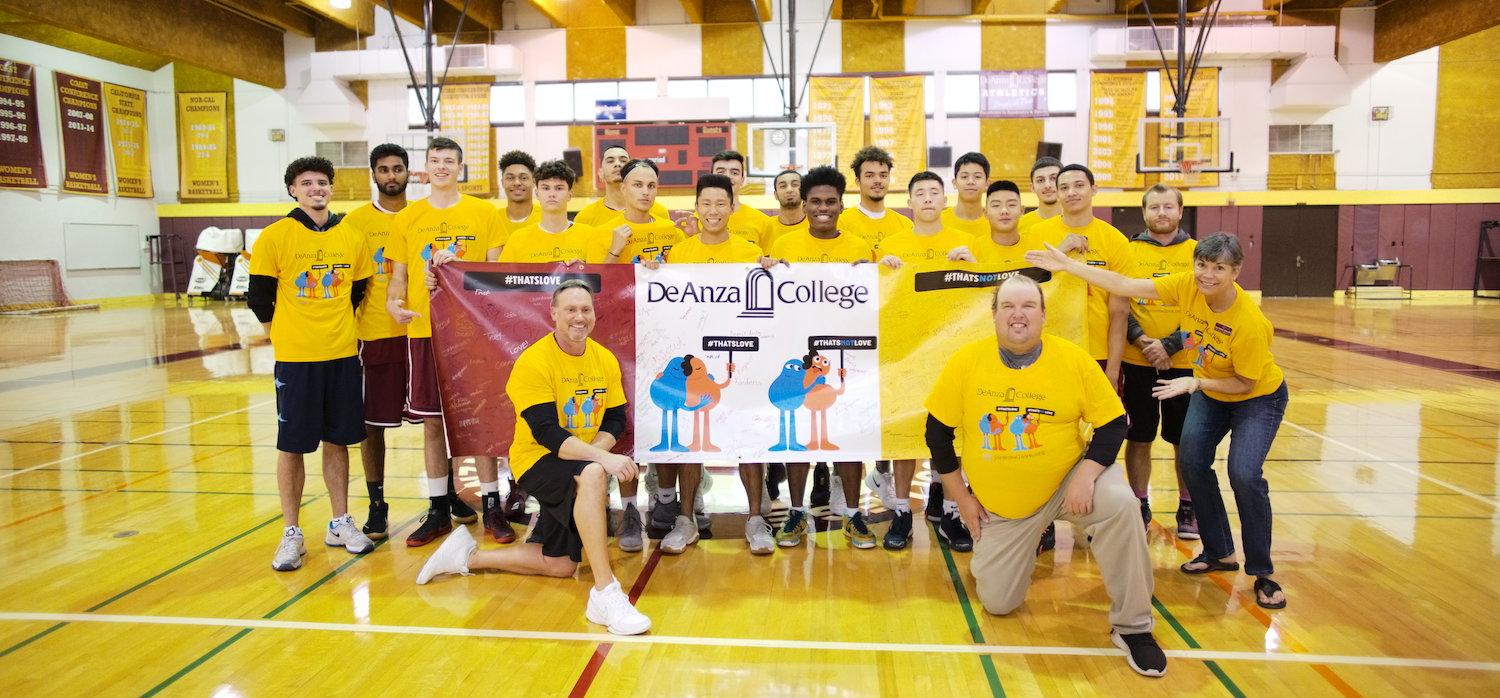 Members of the Men's Basketball team showed their strength by signing the #That'sLove campaign banner – and making their mark against relationship violence.