We Can Help!
Office of Outreach counselors offer comprehensive academic counseling services for
New and prospective students and their families
Students participating in the De Anza College Promise
Students in the Men of Color Community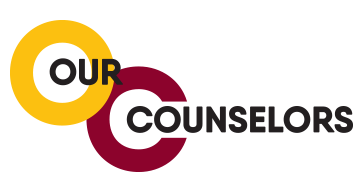 Our counselors can assist you with
Choosing classes

to reach your

academic goal, such as earning a degree or certificate or transferring to a university
Creating an

educational plan

Finding resources on campus, such as

tutoring

or other academic assistance
Exploring

career

options
And

more!
Want to talk?
The best way to reach an Outreach counselor or academic adviser is by contacting the Office of Outreach
You can also visit us in the Seminar Building (SEM) on the west side of campus.
Men of Color Community
Umar Douglas, Counselor
Jesus Ruelas, Academic Adviser
Office of Outreach
Erick Aragon, Faculty Director
Ashley Bonnett, Counselor
Leigh Ann DiDomenico, Counselor
Ashley Flores, Counselor
Doris Garcia, Counselor
Mayra Murillo, Counselor
Christian Rodriguez, Counselor
Amy Wang, Counselor
Students who aren't
eligible
to see an Outreach counselor or adviser can visit the general Counseling and Advising Center or a counselor within their division or program.