Position Announcement
The Foothill-De Anza Community College District invites nominations and applications from exceptional leaders for the position of De Anza College president, following the retirement of Dr. Brian Murphy after 14 years as president.
Located in the heart of Silicon Valley, California, De Anza College serves nearly 30,000 students a year in a dynamic and culturally diverse region. The college's outstanding transfer and workforce preparation programs draw students from throughout California, the nation and the world.
Additionally, the college's vibrant student life and signature commitments to equity and civic engagement contribute to an environment that fosters high student retention and success rates.
De Anza seeks a chief executive with a track record demonstrating the knowledge, skills and abilities to lead the college in developing and executing a shared vision for the future. That vision will build upon De Anza's history as one of the nation's most innovative community colleges in promoting and advancing educational excellence, equity, social justice and diversity.
A campus assessment and surveys in fall 2019 identified important attributes and skills that the next president must possess to address the following important challenges and opportunities:
Lead the college in rebuilding enrollment through an equity, social justice and diversity lens
Participate in De Anza's robust shared governance process
Exhibit transparency and courage when making difficult decisions
Possess intellectual curiosity that challenges the status quo and invites consideration of bold ideas
Engage with businesses, foundations, nonprofits, government and individual donors to increase external support and partnerships
Be visible and caring both on campus and in the larger community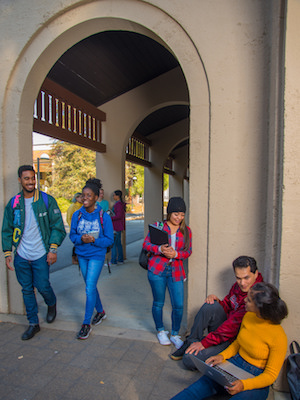 In summary, the next president of De Anza College will strike that difficult balance between internal and external presence, exercising leadership and technical administrative skills with a high degree of emotional intelligence.
---
This website includes the following sections:
You can also view or download the same information in a printable President Search packet.